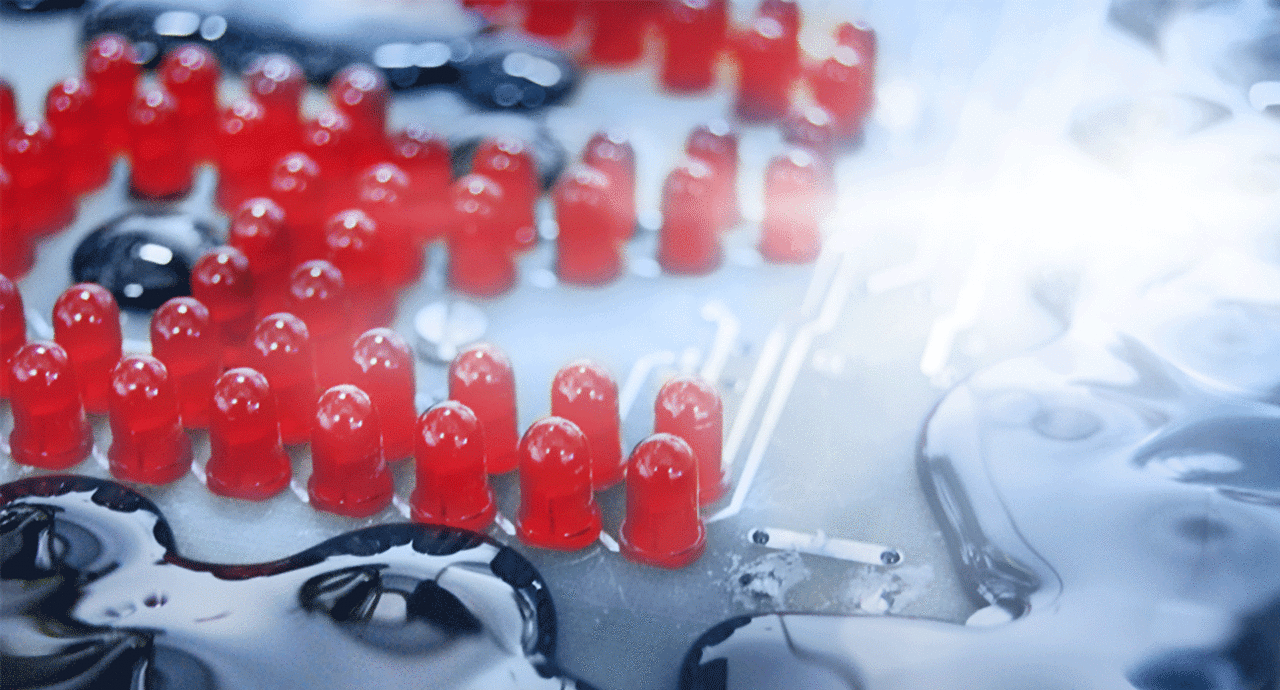 High-performance Solutions for the Electronics Industry
Grafenberg, Germany,
11/03/19.
The international RAMPF Group is showcasing high-performance dispensing systems and electro casting resins with outstanding thermal conductivity at productronica 2019 in Munich, November 12 - 15, in Hall A3 / Booth 241.
RAMPF Production Systems and RAMPF Polymer Solutions are representing the RAMPF Group at this year's productronica, the world's leading trade fair for electronics development and manufacturing. The two companies stand for first-class process technology and materials for electrical and electronic components.
RAMPF Production Systems, global market leader for production systems with integrated dispensing technology, is showcasing:
DR-CNC dispensing system with Beckhoff control system. State-of-the-art control technology means the DR-CNC combines a mixing and dispensing system with maintenance-free CNC linear axes. The result is a perfect interplay of dispensing process and motion sequences – live in action at the RAMPF booth, featuring a foam application combined with optical systems.
DC-CNC800 compact dispensing system with Siemens control system. This is the first choice for 2D- or 3D-application of casting, sealing, and adhesive systems. It is also the ideal solution for those users who need a compact machine structure without wishing to compromise in terms of control technology.
Universal user interface for dispensing systems and robots. The user-friendly tool ensures perfect communication between software and hardware and thus boosts the efficiency, speed, and reliability of production processes.
Modular microwave technology for ultra-fast curing and processing times when mixing and dispensing sealing systems, adhesives, and casting materials.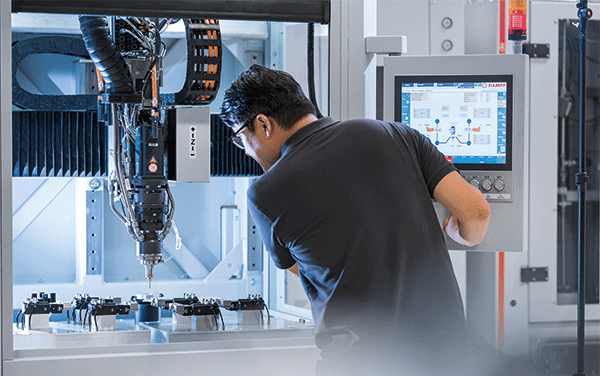 RAMPF Polymer Solutions, expert in pioneering reactive resin systems based on polyurethane, epoxy, and silicone, will showcase:
Electro casting resins for electrical and electronic components in the automotive, electrical/electronics, energy, automation, and household industries.
In the spotlight are electro casting resins with particularly high thermal conductivity. As the power density of components in electronic parts continues to increase, the thermal conductivity of the electro casting resin has to be high enough to ensure efficient heat dissipation and low thermal load.
Jean-Michel Pouillaude, Key Technology Manager Electrocasting:
The outstanding thermal conductivity of resin systems from RAMPF Polymer Solutions ensures heat is dissipated efficiently from the parts while also maintaining the required mechanical flexibility.