Job opportunities for graduates and professionals
Are you looking for a fresh set of challenges? Whether you're experienced in your field or just starting out, we can offer you the perfect opening.
Whether you're experienced in your field or just starting out, we can offer you the perfect opening. Kick-start your career at RAMPF after completing your apprenticeship or degree course. You will be given a focused induction by experienced co-workers, quickly assume responsibilities, and enjoy plenty of scope to develop your own initiative. Lay the foundation stone for your chosen career path.
Already experienced in your chosen profession? Do you feel the time has come to take the next step? If so, it's time we got to know each other and pool our skills to set new standards.
Discover the future with us – take a look at our current vacancies and get in touch!
Not the right position for you?
We're sure you will find what you are looking for!
We are also happy to receive your unsolicited application at any time.
Because we are looking for employees who convince with their personality!

view our latest openings Send speculative application
Bewerbungsprozess für Berufseinsteiger/-erfahrene
Onlinebewerbung
Bitte bewerben Sie sich über unser Bewerberportal. Bereiten Sie hierzu ein Deckblatt, das passende Anschreiben, Ihren Lebenslauf und Ihre Zeugnisse in einer Anlage vor. Am besten ist das Adobe-pdf-Format.
Eingangsbestätigung zur Bewerbung
Sie erhalten eine automatisierte Eingangsbestätigung per E-Mail.
Sichtung Ihrer Unterlagen bei RAMPF
Ihre Bewerbung wird bei uns intern geprüft und an die relevanten Fachabteilungen weitergereicht.
Rückmeldung
Sollten Ihre Unterlagen auf positive Resonanz stoßen, setzen wir uns mit Ihnen in Verbindung, um ein persönliches Gespräch zu vereinbaren.
Erstes Vorstellungsgespräch
Unsere Bewerbungsgespräche finden im Rahmen eines persönlichen Gesprächs, als Telefon- oder Videointerview statt. Ihre Gesprächspartner teilen wir Ihnen im Vorfeld mit. Diese Gespräche dienen einem ersten gegenseitigen Kennenlernen.
Zweites Vorstellungsgespräch
Im zweiten Vorstellungsgespräch klären wir weitere offene Fragen von beiden Seiten, gehen konkreter auf Ihre zukünftigen Aufgabengebiete ein und schauen ob wir zueinander passen.
Entscheidung
Wenn beide Seiten überzeugt sind, bekommen Sie ein Vertragsangebot.
Please apply via our online applicants portal. Take your time in putting together your documents and make sure they are complete. They must include a cover letter, a complete résumé, and relevant school, university, and training certificates, as well as work references.
Be creative and make your application stand out from the crowd. This will spark our interest in wanting to know more about you – because we are looking for discoverers, and they frequently think differently and move in different ways.

Find more tips
FAQ for Graduates & Professionals
Do you have any other questions? We will be happy to answer them.
From the application process to the interview: Here you'll find the most important questions about your application - and, of course, all the answers:




Go to our FAQs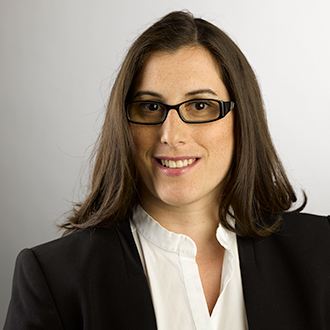 Sarah Shaath
HR Expert Recruiting | Human Resources
Tel.: +49.7123.9342-1124

Career
Corporate Citizenship
Channeling emotion to achieve top performances
Anybody growing up in Niederwürzbach is destined to become a professional handball player. Okay, so it is not quite as simple as that – but Björn Zintel's dream has certainly come true. Sponsored by RAMPF, Björn plays for Bundesliga team…


12/22/21
Board Materials,
Close Contour Products,
Machine beds & components,
Career,
Sustainability
Environmental Champion
The renowned F.A.Z-Institute recognizes RAMPF Group's efforts to reduce waste and neutralize climate emissions.