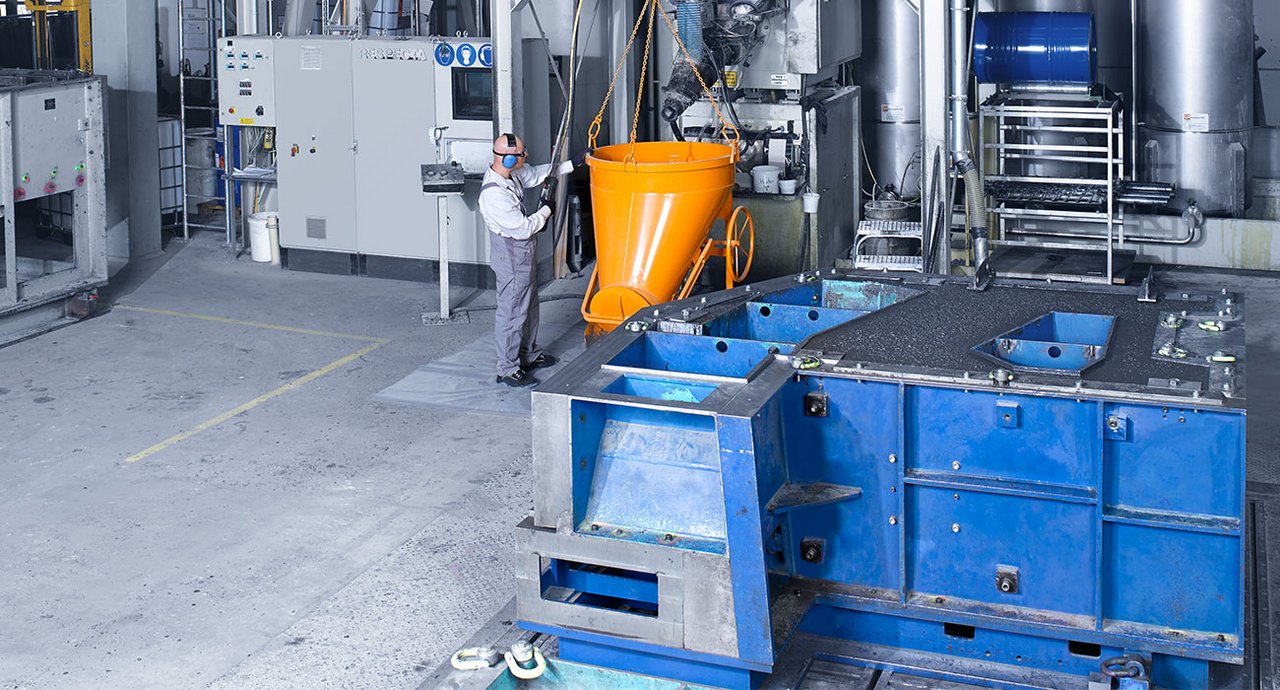 RAMPF starts mineral casting production in the US
Wixom, MI, USA,
11/05/18.
RAMPF Group, Inc. has started the manufacture of EPUMENT mineral casting at its head office in Wixom, MI. The epoxy resin-bonded material boasts unbeatable static, dynamic, thermal, and acoustic properties and is used for the construction of ultra-precise machine beds and machine bed components in various industries, including electronics, medical equipment, semi-conductor, metrology, and packaging.
"When mineral casting technology was introduced in the early 1980s in Europe, it was way ahead of its time. But there have always been technologies and companies that are one step ahead – and in the end, these are always the most successful", says Panos Angelopoulos, Division Manager at RAMPF Group, Inc.
He should know, being a true pioneer of mineral casting (polymer concrete) in the US and having worked in the industry for over 20 years. From the outset he recognized the enormous potential of the epoxy resin-bonded material for machine bed construction:
Disruptive technologies take time to penetrate the market. That explains why the majority of machine tool builders still construct their machine beds with steel or iron, despite the numerous advantages offered by this high-performance, vibration-damping material. But I strongly believe that this is set to change.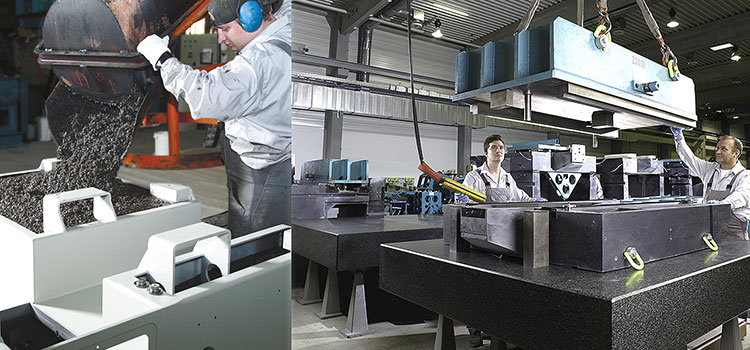 Mineral casting technology set for breakthrough
Panos Angelopoulos, the founder of Cleveland Polymer Technologies, is now part of the RAMPF team and has set up a production facility for EPUMENT at the head office of RAMPF Group, Inc. in Wixom, MI.
"I strongly believe that in this new constellation we can establish this first-class mineral casting material as the technology of the future in the NAFTA markets", Panos Angelopoulos emphasizes.
Indeed, the prerequisites are promising for the mineral casting to make further inroads into the markets, as modern production technology must fulfil ever-increasing demands on dynamics, precision, and cost-effectiveness:
Due to its superior damping compared to metal materials, the dynamic stability of the machine bed structure is significantly improved when using EPUMENT mineral casting. And because of its high thermal inertia, the machines beds also offer much greater thermal stability – and all this while only weighing about a third of cast iron and still exhibiting an excellent mass/rigidity ratio.
Flawless ecological credentials
Furthermore, as the US is also becoming more environmentally conscious and responsive towards energy costs and various regulations, EPUMENT's flawless ecological credentials – resource-saving manufacture and environmentally sound disposal and recycling options – are becoming more relevant.
Panos Angelopoulos: "As most of the steel and iron production has already moved from the US to countries like China, Korea, and South America, RAMPF is making a future-oriented investment by prioritizing mineral casting machine bed production in North America."