06/18/19
|
Sealing Systems
Indoor, Outdoor, Offshore – Control Cabinets Must Be Tightly Sealed!
Control cabinets are extremely important for modern processes and production facilities. They serve as control centers in which important electronic components of machines and systems must be reliably protected from moisture, dirt, heat, and cold. For this challenging task, high-performance sealing foams made of polyurethane and silicone, developed and produced by RAMPF Polymer Solutions, are ideally suited.
Out of the rain into the factory hall
Control cabinets protect those electric/electronic components that are not directly placed in a machine but in an empty housing. Typical applications include:
Switchboards for production plants
Paint shops
Charging stations for electric vehicles
Power distribution boxes for power pylons
IT housings
PC cabinet systems
Depending on where they are used, control cabinets are exposed to different influences. While the interior of control cabinets in a factory hall, for example, have to be protected against dust, oils, and caustic vapors, outdoor control cabinets are exposed to UV radiation, heat, frost, and rain.
Sealing foams made by RAMPF – the go-to-solution
Since the mid-1980s, most control cabinets are being equipped with a machine-applied, two-component polyurethane gasket (RAKU® PUR), which protects the interior of the control cabinet against external influences.
The development of CNC and subsequently of robot technology has enabled the in-situ application of sealing systems. From this, the so-called "Formed In Place-Foam Gasket" technology (FIPFG) was developed, a low-pressure foaming process for the application of sealing foams.
This technology facilitates the automated application of the sealing foam, sealing the components of control cabinets cost-effectively and to the highest consistent quality in large quantities and with a wide variety of geometries. After the foam has cured, it is firmly connected to the component and ready for further processing.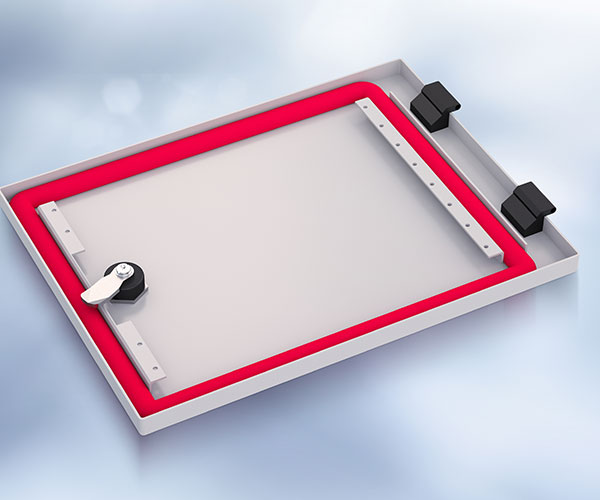 In Schaltschränken werden zumeist die Türen abgedichtet, die 2K-PUR-Dichtungen von RAMPF Polymer Solutions kommen jedoch auch in Fenstern, Lüftern, Schlosszylindern und elektrischen Gehäuseeinsätzen zum Einsatz.
Stärken der Dichtungsschäume von RAMPF Polymer Solutions
Indoor-, Outdoor- und Offshore-Schaltschränke müssen entsprechend ihrer Einsatzumgebung unterschiedliche Anforderungen erfüllen. Dementsprechend sind die Dichtungsschaumsysteme von RAMPF Polymer Solutions auf die jeweiligen Eigenschaftsprofile optimiert.
Indoor / Allgemeine Anforderungen an Dichtungssysteme für Schaltschrankanwendungen:
Gute Haftung auf lackierten Oberflächen
Gute mechanische Festigkeit, insbesondere in Scharnierbereichen
Gute Chemikalienbeständigkeit
Einfache Verarbeitung über 2K-Misch- und Dosieranlage
Zusätzliche Anforderungen an Dichtungen für Outdooranwendungen:
Abdichtgüte bis IP 68, kein Wassereintritt
Hitze, Frost-, UV-Strahlen-, Hydrolyse- und Fungizidbeständigkeit
Zusätzliche Anforderungen an Dichtungen für Offshoreanwendungen:
ATEX (Explosionsschutz)
Salzwasser- und UV-Beständigkeit
Sebastian Kärcher, Market Segment Manager Sealing Systems bei RAMPF Polymer Solutions:
Die Leistung und Komplexität elektrischer/elektronischer Komponenten nimmt rapide zu – und somit auch die Wichtigkeit von Schaltschränken. Mit unseren RAKU® Polyurethan- und Silikondichtsystemen bieten wir Schaltanlagenbauern hochqualitative Produkte, die flexibel in der Formgebung und einfach zu verarbeiten sind.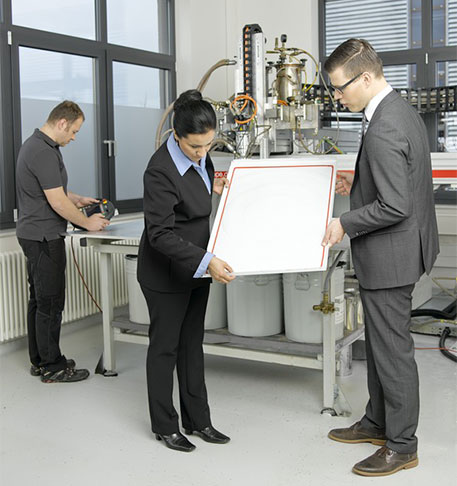 Gesamtheitliches Angebot als Garant für beste Dichtigkeit: Material von RAMPF Polymer Solutions und Applikations-Know-how von RAMPF Polymer Solutions.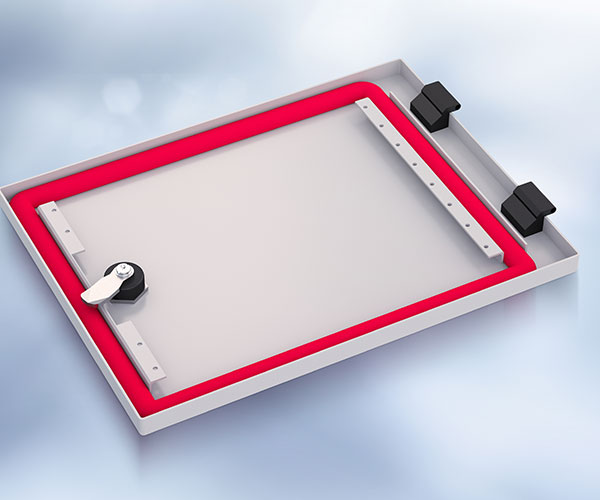 Two-component polyurethane sealing foams made by RAMPF Polymer Solutions are used predominantly for sealing control cabinet doors. However, windows, fans, lock cylinders, and electrical housing inserts can also be effectively sealed by these high-performance foam systems.
Sealing systems made by RAMPF – the advantages
Indoor, outdoor, and offshore control cabinets must meet different requirements depending on their operating environment. And that is why sealing foams made by RAMPF Polymer Solutions are tailor-made for the respective application areas.:
Indoor / General requirements for sealing systems for control cabinet applications
Good adhesion to painted surfaces
Good mechanical strength, especially in hinge areas
Good chemical resistance
Simple processing via two-component mixing and dispensing system
Additional requirements for outdoor applications
Sealing quality up to IP 68, no water ingress
Resistance to heat, frost, UV radiation, hydrolysis, and fungicides
Additional requirements for offshore applications
ATEX (Explosion protection)
Saltwater and UV resistance
Sebastian Kärcher, Market Segment Manager Sealing Systems bei RAMPF Polymer Solutions:
The performance and complexity of electrical/electronic components are rapidly increasing – and so is the importance of control cabinets. With RAKU® polyurethane and silicone sealing systems, we offer control cabinet manufacturers high-quality products that are flexible in design and easy to process.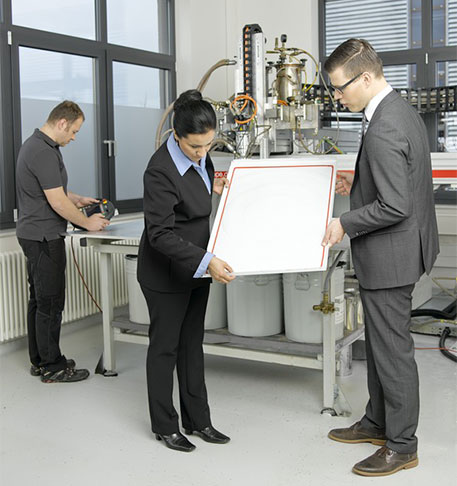 Comprehensive offer for maximum sealing performance: Material from RAMPF Polymer Solutions and application know-how from RAMPF Production Systems.