The Lions are back.
They mysteriously disappeared and were never to be found again. But now the eight lions that once graced the iconic Amstel Hotel in Amsterdam, Netherlands, have returned – thanks to some serious historical detective work, the tooling and composites experts at the Dutch company Scabro, and a highperformance polyurethane board from RAMPF.
Unsolved mysteries are the real deal. After all, if they were not unsolved, they would not be mysteries anymore…
This definition certainly holds true for the eight lion statues of the five-star hotel InterContinental® Amstel in Amsterdam. First of all, it took some serious researching of the Amsterdam City archives to establish that they once had actually been sitting on top of the building. And, still today, no one knows how, why, or when the stone beasts were removed.
The Amstel hotel – aka Amsterdam's original "Grand Dame" – first opened its doors on April 27, 1867. When it was recently decided to refurbish its roof and façade in full accordance with the original architecture, the city's archives had to be studied for historic images.
We are renowned for both our capabilities and the fact that we only work together with the best craftsmen and material suppliers. This guarantees for first-class results.
Jaap Ruwaard, Technology & Sales Manager at Scabro
It was on one of these old photographs that someone noticed the eight lion statues – and that they were not there anymore. For several months, an in-depth research was conducted, but their whereabouts could not be determined.
Biljoen lion to the rescue
As the lions were seen as a substantial part of the historic building, it was decided to manufacture the lions from scratch. Fortunately, a replica of the Amstel lions was found at Biljoen castle near the Dutch town of Velp, which served as a model for the 1.6 meter high statues. The responsibility for manufacturing the replicas was given to the mold construction & composites tooling experts at Scabro, a company based in Katwijk aan Zee in mid-western Netherlands, and its customers Doornekamp Woodspecials and Jules Dock Shaping.

Using the CAD data from the Biljoen lion, the replicas were milled from RAMPF's styling board RAKU® TOOL SB-0240, then painted and specially coated.
"Our polyurethane material is fast and easy to machine, guarantees for a very fine surface finish, and is able to withstand abusive environments –which is, of course, a very important feature, as the replica lions had to be handled during transport and then installed by crane onto the top of the building", notes Markus Halter, Regional Sales Manager at RAMPF Tooling Solutions.
Both Scabro and RAMPF place great value on a trustful relationship and open communication. This year, the partnership is set to reap even more success, as Scabro is moving to a new location that encompasses, amongst others, an 80 square meter laboratory and a spacious warehouse. "We work very closely together with the experts of our partners and regularly invite them to our company to impart their theoretical knowledge and practical skills to customers. In our new facility we can further expand this special service", Jaap Ruwaard points out.
Interesting articles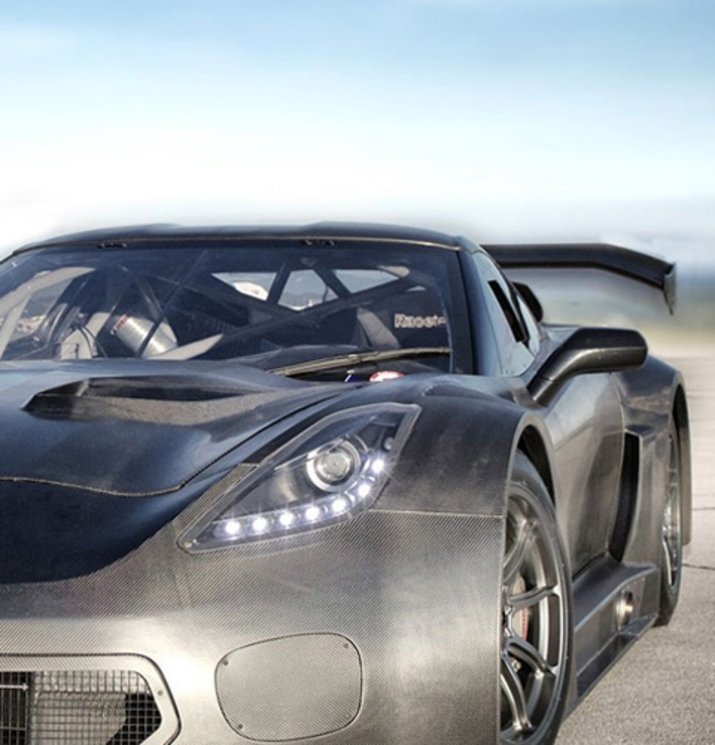 Composites on the edge – Callaway puts its faith in RAMPF
Carbon is everywhere in the new Corvette C7 GT3-R from Callaway Competition – also thanks to RAMPF Tooling Solutions and its lightweight construction solutions for composites. The Callaway Competition Corvette C7 GT3-R is ready for…