Are you using a smartphone to visit our website? Or did you come to the office by car (or bus, tram, or train) this morning? If so, you know us already, as you come into contact on a daily basis
with products containing RAMPF technology. While they are only rarely visible, nothing would work without them. That's as true today as in the past.
Vision
The history of the RAMPF Group is a gripping tale of inventive spirit – you couldn't make it up if you tried! Company founder Rudolf Rampf had entrepreneurial courage, creative ideas, and a quite unique tenacity that still shapes the nature of the company. We at RAMPF are pioneers, lateral thinkers, and idea generators. In line with our claim of "Discover the future", we have a lot planned – in the form of even more customized solutions for our customers and partners!
Facts and numbers
We are represented worldwide with more than 800 employees at 11 sites. In the United States, Canada, Germany, Japan, and China we even have our own production facilities.
You can also find our service and sales partners on almost every continent.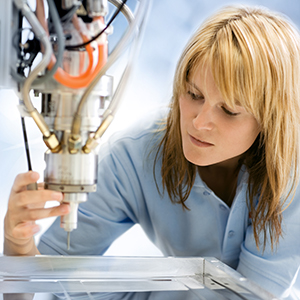 RAMPF Group Inc.
RAMPF Group, Inc. was established as a development and production center in 2003 to attain a leading position in the NAFTA market with reactive resins and to be on-site for our customers. Our constant growth is also confirmed by the now three locations in North America which are supporting our goals.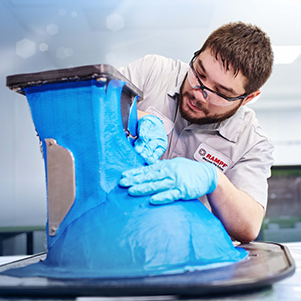 RAMPF Composite Solutions
In 2016 RAMPF acquired the Canadian company APEX Composites and integrates it into the Group as the new core competence RAMPF Composite Solutions. With this aquisition the RAMPF Group takes another major step towards the expansion of our product range and our consistent international development.
Our employees have the opportunity to develop ideas and bring them to market maturity.
This exceptional innovative strength is a key pillar of our success.