Professional Application Service
Simply mill it. Job done.
Our professional and experienced technicians will apply your chosen Close Contour Paste to your substructure for you.
Your blank, as a model or mold, is ready for milling and is dimensionally stable with a fine, homogeneous and seamless surface on all part sizes. Top quality is also ensured. As a result, you can fully concentrate on milling and avoid any contact with liquid chemicals.
RAMPF Tooling Solutions offers you a professional application service with an all-round carefree service package.
Andrea Marchesini, Technical Service Expert at RAMPF Tooling Solutions
Manufacturing high-quality models and molds with first-class surfaces has never been easier and faster.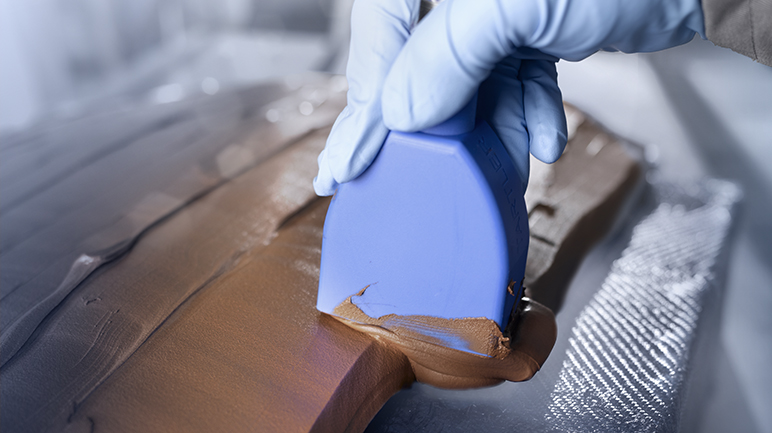 All-round carefree service package
Choice of paste and substructure
Customized systems for a wide range of projects
Application at the customer or in special rooms at RAMPF, maintaining strict confidentiality
No procurement of machines
No handling of liquid chemicals
No application know-how required
Seamless models / molds with excellent surface quality
Design options and technical implementation of complex projects, e.g. modular structure