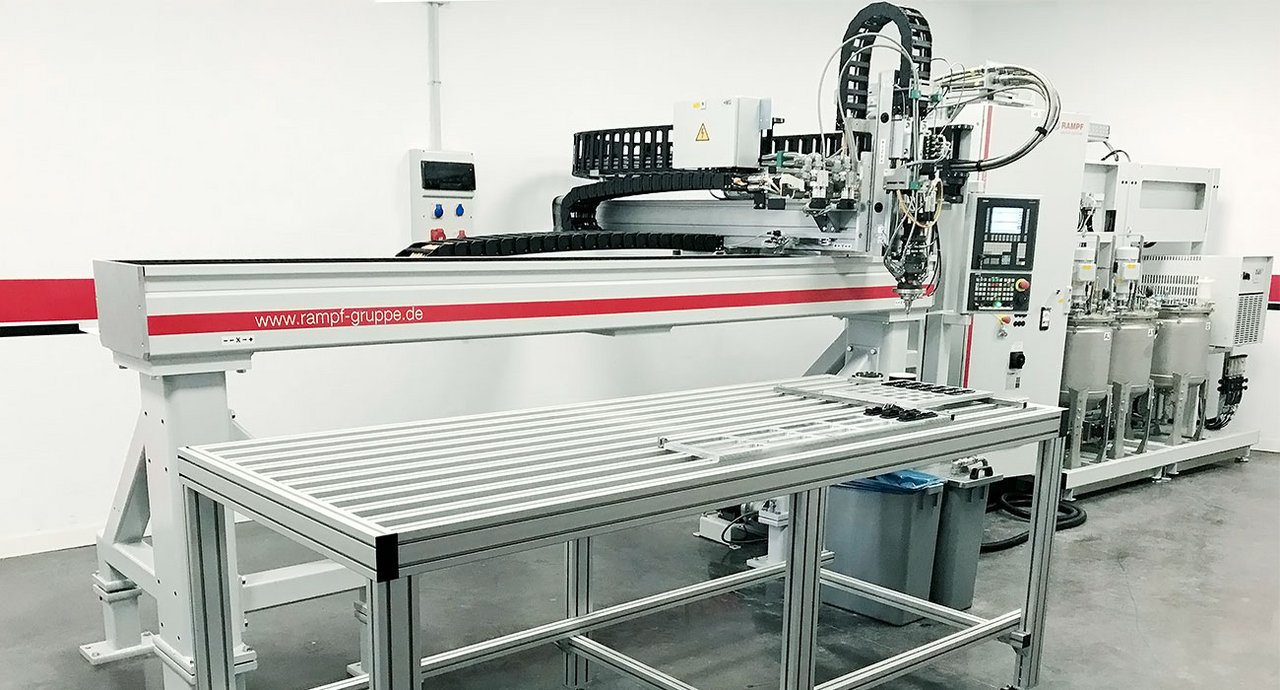 RAMPF Dispensing Technology Captures Iberian Peninsula
Zimmern o. R., Germany,
06/16/19.
High-performance team, high-performance technology – Sellados Industriales based in Alicante, Spain, is using dispensing technology from RAMPF Production Systems for contract manufacturing in the automotive, electronics, energy, household, medical technology, and packaging industries.
Javier García Soler, Managing Director of Sellados Industriales:
We offer highly efficient, high quality, and flexible contract manufacturing to companies that would like to outsource their production due to operational reasons or due to insufficient volume. Our many years of experience, combined with first-class dispensing technology from RAMPF, ensure that we can quickly find a solution that is perfectly tailored to the customer's production.
Since the spring of this year, the company, which also carries out sampling and test series, is using the DR-CNC dispensing robot from RAMPF Production Systems. The DR-CNC is equipped with the highest standards in CNC technology to combine the mixing and dispensing system with maintenance-free CNC linear axis. The result: best interplay of metering process and axis motion sequences.
ERROR: Content Element with uid "46876" and type "textBesideImage" has no rendering definition!
The close cooperation between Sellados Industriales and RAMPF Production Systems also covers consulting services, the sale of mixing and dispensing systems for processing one-, two-, and multi-component reactive resin systems as well as project-specific automation concepts.
Jesús Arboleya, Regional Sales Manager at RAMPF Production Systems:
The founders of Sellados Industriales, Alberto Gómez and Javier García Soler, have extensive knowledge and experience both in terms of process technology and materials. It's great that we can now offer even more customer proximity on the Iberian peninsula.

Sellados Industriales was founded in 2018. The company has two production sites, in Alicante and Barcelona, offering highly efficient and flexible contract manufacturing in the fields of gasketing, casting, and bonding. Sellados Industriales has customers in the automotive, electronics, energy technology, household appliance, lighting, and medical technology industries.