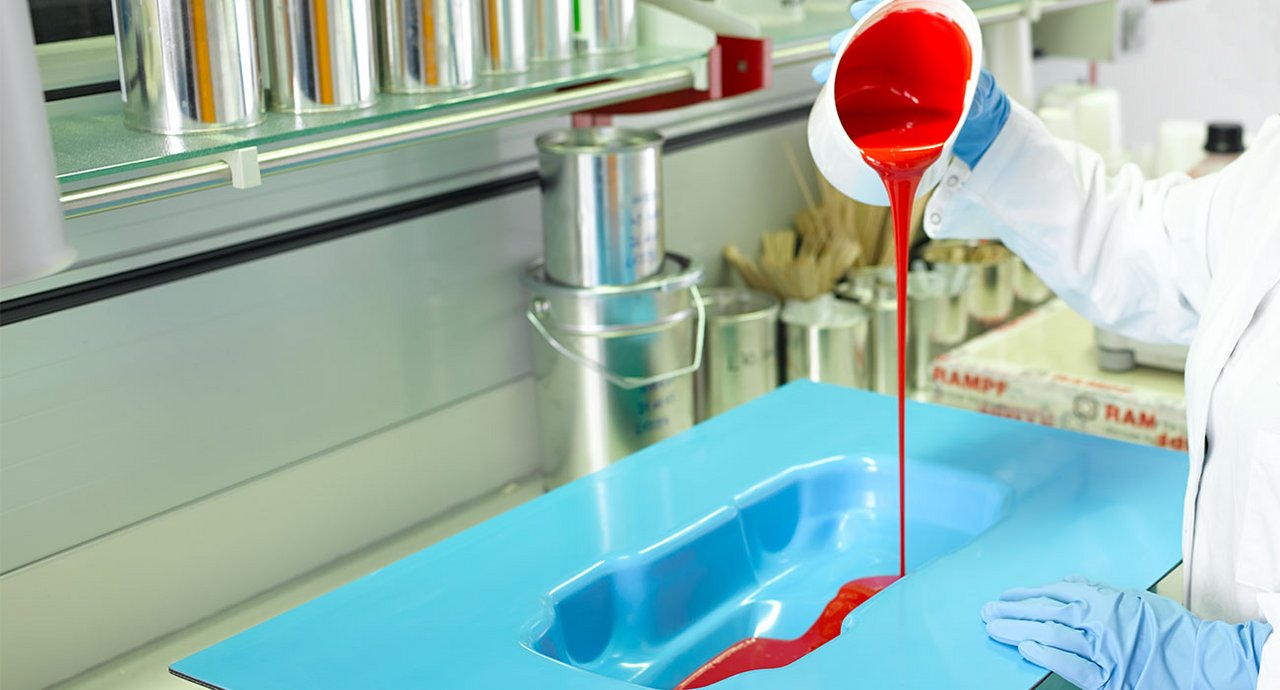 RAMPF – Customized Polyurethanes Boost Performance of Tooling and Modeling Products
Wixom, MI, USA,
05/20/19.
With customized polyurethanes and encompassing process support, RAMPF Group, Inc. is enabling its customers to elevate the performance and durability of their tooling and modeling products to a new level.
"Our RAKU® TOOL liquid material portfolio encompasses a large selection of innovative, high-performance products for various processes and applications. Our chemists develop customized systems or adapt existing products quickly and economically. And, with a dedicated team of experts, we proactively support customers in the development and production of their products", Mark Davidson, Tooling Solution Divison Manager at RAMPF Group, Inc., illustrates the company's exceptional positioning in the market.
RAMPF's mercury-free, RoHS-compliant polyurethanes are used for casting models, prototypes, and low-volume production parts for
Medical and electronic devices and housings
Automotive interior parts, under-hood components, and fascia
Amusement rides and theming elements
Abrasion-resistant parts and linings
Medical and veterinary demonstration models
High-clarity lenses and pillow optics
Taxidermy reproductions
Equipment seals, gaskets, and O-rings
Material handling nests and fixtures
Sporting equipment
Military training and safety equipment
Maximum-performance products made with RAMPF liquid systems
RAKU® TOOL polyurethanes facilitate the manufacture of unparalleled tooling and modeling products:
RAKU® TOOL InnoTuf® TP-4009
This high-impact and fast-demold polyurethane system is ideal for producing functional automotive components. RAKU® TOOL InnoTuf® TP-4009 is free of mercury, MOCA, and TDI, exhibits superior heat resistance, and can be processed using hand-batch, vacuum casting, and meter-mix methods.
RAKU® TOOL InnoFR® FX-8575
This Shore 75D hardness polyurethane system is UL94 V-0 listed and especially suited for the manufacture of large medical device housings that require tinted viewing window elements. RAKU® TOOL InnoFR® FX-8575 exhibits excellent physical properties and clarity. It is easy to handle (room temperature hand-batch systems), tint, and pigment.
RAKU® TOOL RapidVac® VA-1290
This polyurethane system for hand-batch and vacuum-assisted casting is formulated with hardness Shore 80D and free of mercury, MOCA, and TDI. With a broad range of physical performance properties, it is well suited for use in molding high-quality, void-free automotive components, electronics parts, medical equipment components, and sports/recreation equipment. RAKU® TOOL RapidVac® VA-1290 exhibits excellent heat resistance and is easy to pigment (neutral color).
RAKU® TOOL EP-2344/EH-2944
In the fall of last year, RAMPF introduced the E84 Class A flame retardant sculpting epoxy RAKU® TOOL EP-2344/EH-2944 to the market. Within a short time, the epoxy has established itself as a go-to-product for the theming industry. The low-density material can be applied to aluminum, fiber glass, wood, and other substrates for textural impressions and artistic expression. There is no running or sagging, and application is easy.