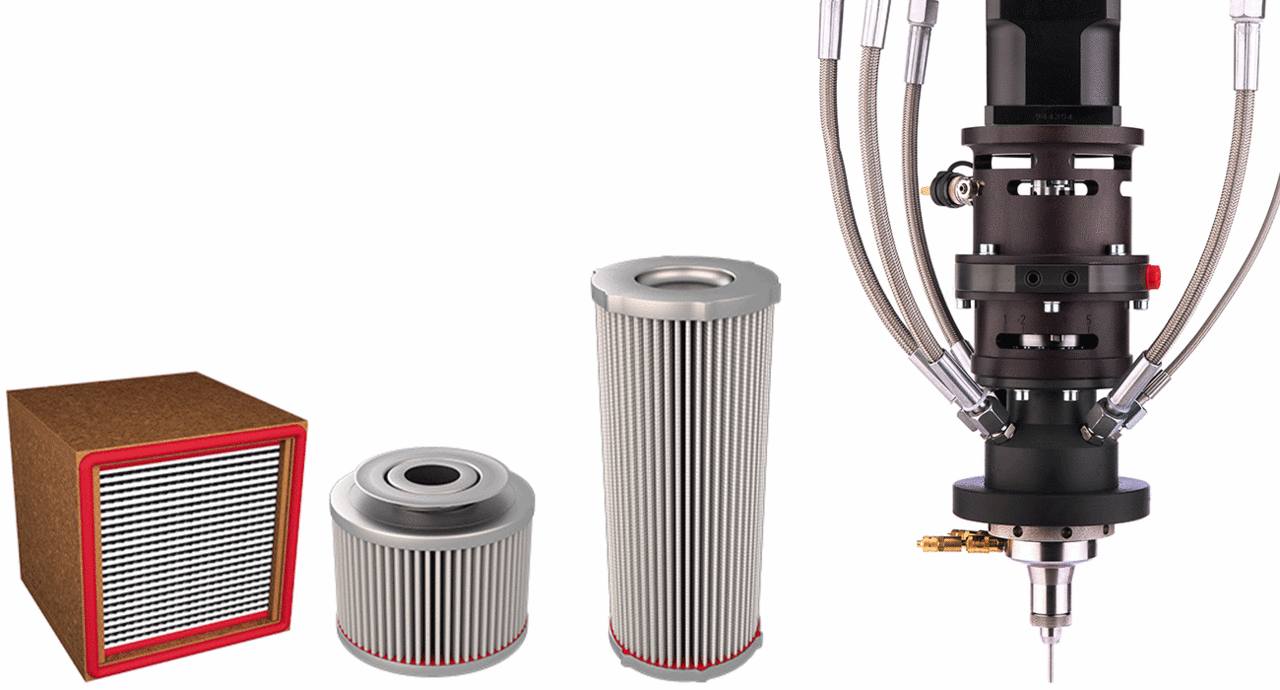 Material and Machine for Filter Production
Grafenberg, Germany,
10/06/19.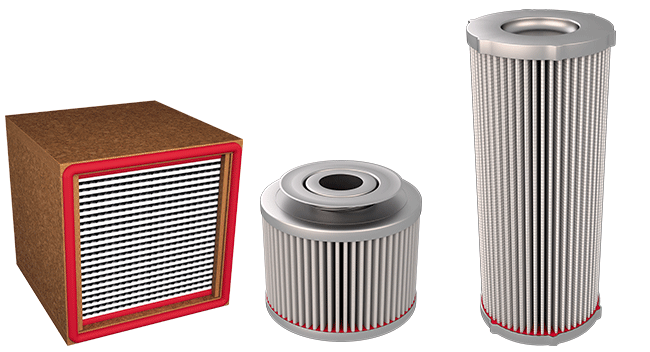 Sealing foams
Before being installed in ventilation systems, air filter elements are sealed using RAMPF's RAKU® PUR liquid and thixotropic sealing foams. The polyurethane systems exhibit fast curing and short processing times as well a good compression set. Sealing foams with antibacterial properties are also available.
Conductive casting resins
For filter elements, which are used in ATEX environments (explosion-proof environments), RAMPF offers soft (Shore A 85) and hard (Shore D 80) systems. These exhibit good flowability, are machineable, have a conductivity of 0.03 MOhm/cm and good chemical resistance.
Casting resins and rigid foams
Compact, two-component RAKU® PUR casting resins are used to fix the filter elements in the filter frame. The polyurethane systems exhibit good flowability, are silicone-free, and can be equipped with antibacterial characteristics. Due to the good adhesion to plastic, especially ABS and PS, the connecting bridges can be used as a supporting element, which increases the stability of the filter elements.
Filled RAKU® rigid polyurethane foams are used to fix the filter medium in the frame. Here, high mechanical strength, a highly abrasion-resistant surface, and very good adhesion and chemical resistance are a must.
Reactive resin systems for oil and hydraulic filters
For the manufacture of oil and hydraulic filters, RAMPF has developed numerous adhesive systems and casting compounds based on polyurethane and epoxy. They exhibit good adhesion to plastic and metal as well as optimized hardening properties and fast process times, which increase productivity and efficiency of production.
Production systems with integrated dispensing technology
Mixing and dispensing systems developed and manufactured by RAMPF Production Systems guarantee for the reliable processing of the reactive resin systems used in filter production.
Casting
Components with windings, narrow gaps, or shapes that are difficult to vent can be cast without air bubbles under vacuum. This facilitates the manufacture of products that meet high insulation requirements and guarantees their long-lasting performance, also in extreme conditions.
Furthermore, vacuum technology enables the manufacture of optically transparent connections.
Bonding
RAMPF processes all kinds of multi-component adhesives into precisely reactive products and applies these to the joints after first activating the latter. The joining process can be done manually or automated. The crosslinking process occurs under defined conditions.
Automation
In addition to the core competence of mixing and dispensing technology, RAMPF provides product-specific automation concepts with integrated parts transport and heat treatment, assembly and joining technology as well as logistic and quality assurance solutions.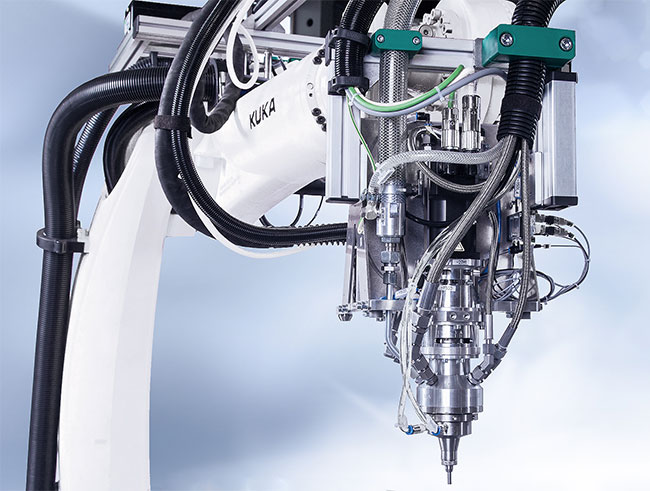 Hartmut Storz, CEO RAMPF Production Systems:
The synergy effects that result from our chemical and engineering know-how in Polymer Solutions and Production Systems benefit our customers directly in form of tailor-made reactive resin systems and processing technologies.