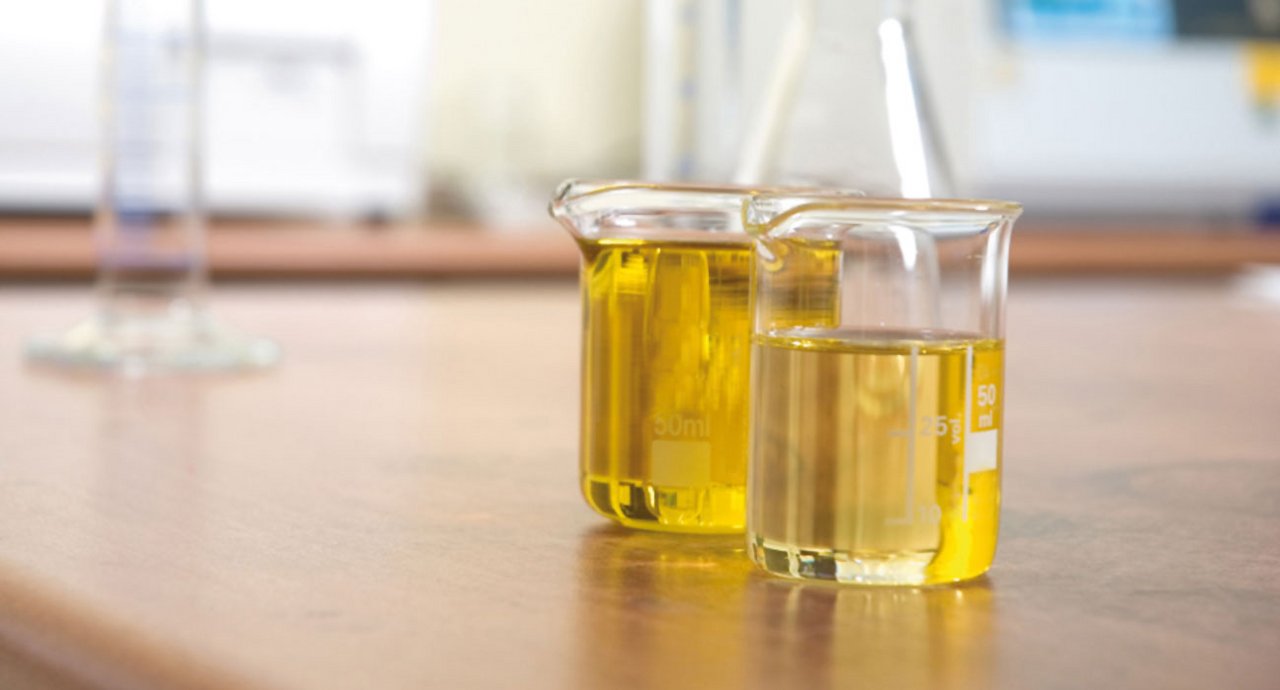 UTECH Europe – Alternative polyols, reactive resin systems, and elastomers
At UTECH Europe 2018, the international RAMPF Group will be represented by its core competencies Eco Solutions and Polymer Solutions:
RAMPF Eco Solutions is an expert in chemical solutions for manufacturing high-quality alternative polyols using PU and PET waste materials, PSA as well as renewable and bio-based raw materials. It also develops and constructs multi-functional plants for polyol production based on PU, PET/PSA, polyesters, and biomonomers.
RAMPF Polymer Solutions is a leading developer and manufacturer of reactive resin systems based on polyurethane, epoxy, silicone, and hotmelts. The product portfolio includes liquid and thixotropic sealing systems, electro and engineering casting resins, edge and filter casting resins, and adhesive systems.
The highlights at UTECH 2018:
Recycled polyols made to measure
RAMPF Eco Solutions based in Pirmasens, Germany, has been developing high-quality alternative polyols for over 25 years. In two of the largest facilities in Europe, tailored polyols are industrially manufactured from PU residues using a specially developed chemical process. The resulting basic polyols are integrated back into the customer's production process, creating a cycle that delivers both environmental and economic benefits.
A special focus is also placed on using renewable and bio-based raw materials for the manufacture of polyols.
"Alternative polyols made by RAMPF are of the highest quality and precisely tailored to the production of the customer. This way, the dependence on volatile markets is lessened and raw material and energy consumption reduced", explains Marco Werth, Director of Sales & Marketing at RAMPF Eco Solutions.
Reactive resins based on polyurethane, epoxy, silicone, and hot-melts
Reactive resin systems made by RAMPF Polymer Solutions are used for sealing, casting, bonding, design, protection, and insulation in various industries and applications. "We provide customers with high-quality products and solutions tailored precisely to their needs. Our service is all-encompassing – from material, plant, and process technology to product development, market launch, and after-sales service", says Dr. Frank Birkelbach, Sales & Marketing Director at RAMPF Polymer Solutions. "We also work closely together with Eco Solutions, as we place particular emphasis on the use of renewable raw materials."
Casting systems for liquid filter production
For the air and hybrid filter industry, RAMPF Polymer Solutions has developed a wide range of liquid gasket and casting systems based on polyurethane (RAKU® PUR), epoxy (RAKU® POX), and hotmelts (RAKU® MELT).
These exhibit fast processing times, very high chemical resistance, high temperature resistance, and high resistance to mechanical stress.
Elastomer systems from RAMPF Polymer Solutions impress with their high elongation and shear strength, high chemical resistance, exceptional flow properties, very low water absorption, very low shrinkage, and excellent stability.
These elastomers are used, amongst others, for concrete mold and clone production of natural stone imitations.
Multi-functional plants for polyol production
RAMPF Eco Solutions is the market-leading, end-to-end partner for the design and construction of multi-functional plants for manufacturing customized alternative polyols using PU waste materials, PET/PSA, polyesters such as PLA and PHB, and biomonomers.
RAMPF combines its many years of experience in developing innovative chemical solutions with the comprehensive industrial plant engineering expertise of its partners.
"With a customized, turnkey chemical plant from RAMPF, customers establish an ecologically sustainable production cycle that sets them apart from the competition. Additional economic benefits are the significantly lower transportation and disposal costs", Michael Kugler, Plant Manager at RAMPF Eco Solutions, points out.
Visit RAMPF at UTECH Europe 2018 – Booth 805!
ERROR: Content Element with uid "26177" and type "textBesideImage" has no rendering definition!
ERROR: Content Element with uid "26180" and type "textBesideImage" has no rendering definition!