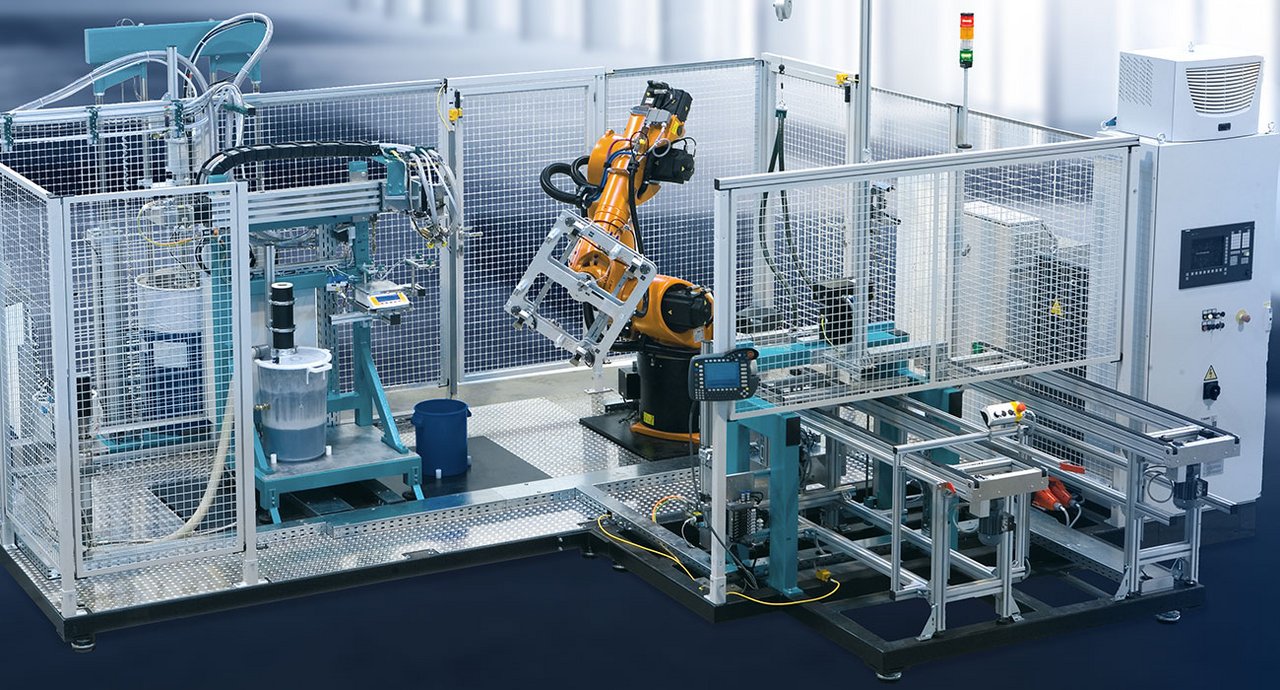 US: Contract manufacturing for liquid gaskets, sealing, and casting
Wixom, Michigan,
06/10/18.
RAMPF is a leading expert for the accurate dispensing of reactive, thermally or electrically conductive polymers. The company uses its own cutting-edge dispensing systems to ensure the precise processing of these highly filled materials. The produced parts are reliably protected from contact, moisture, and damage, and thus guarantee for the lasting, high-performance functioning of electronic assemblies.
RAMPF dispensing systems for optimized production processes with best results
Every production process has its own unique requirements. For best dispensing results, it is vital that material transport and preparation, dispensing and mixing technology, and moving axes are perfectly aligned. Embedded in compact dispensing cells or dispensing robots, RAMPF dispensing systems guarantee for ultra-fast and cost-effective production of high-quality parts.
Liquid gaskets and electro casting resins made by RAMPF
RAMPF has an encompassing portfolio of high-quality liquid gaskets based on polyurethane that exhibit outstanding chemical, physical, and mechanical properties. Foam gaskets can therefore be manufactured using the material provided by the customer or RAMPF's RAKU® PUR brand, which can also be quickly adapted to the customer's individual material and process requirements.
RAMPF also develops and produces high-performance electro casting resins based on polyurethane. The RAKU® PUR brand provides customers with customized, high-quality solutions for insulating, protecting, and embedding sensitive components.
"Material, plant, and process technology from a single source – At RAMPF, customers can expect a full range of services", emphasizes Jürgen Penker, CEO of RAMPF Group, Inc. "Our commitment to generating added value for customers and providing outstanding service is paramount to everything we do."
ERROR: Content Element with uid "26485" and type "textBesideImage" has no rendering definition!