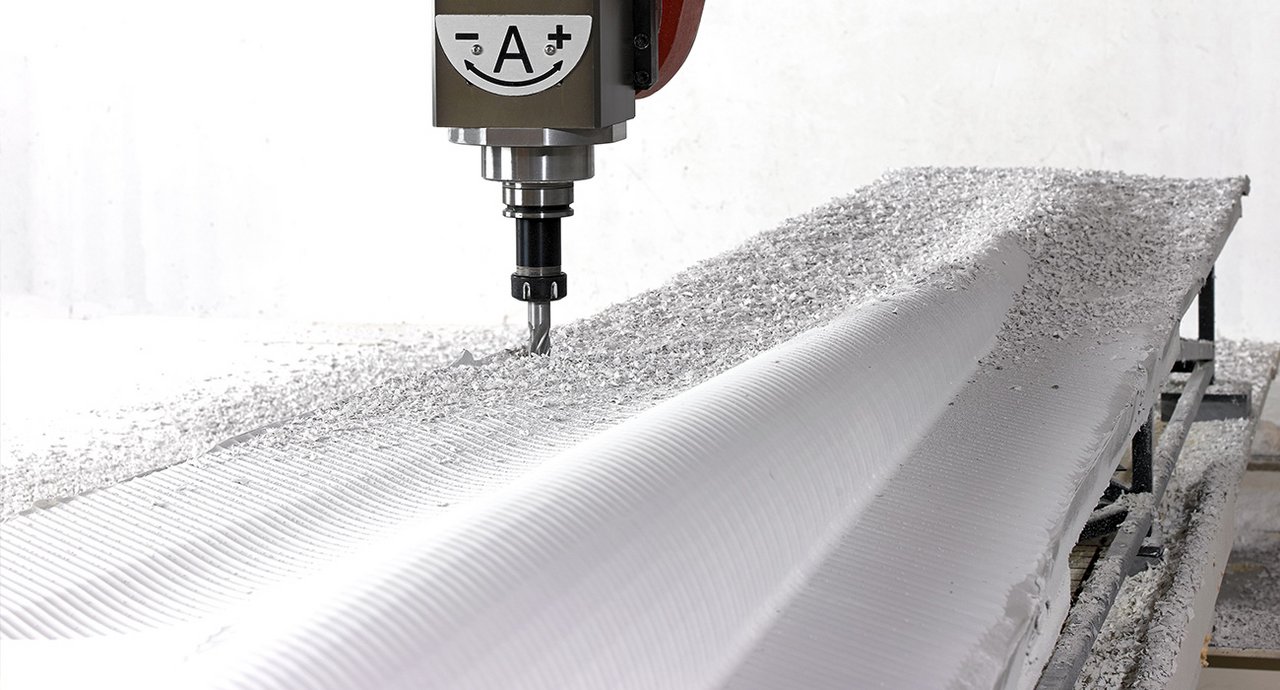 Triple pack of lightweight construction expertise
RAMPF Tooling Solutions is exhibiting the high-performance and high-quality RAKU® TOOL range of liquid, paste, and board materials, which have been developed specially for the construction of models and molds in the composites industry.
The epoxy and polyurethane systems cover a wide temperature range and exhibit excellent physical and mechanical properties.
The RAMPF team of experts provides customers across the globe with swift advice on choosing the best-suitable materials and processing methods.
RAMPF Composite Solutions is exhibiting complete solutions in the field of innovative carbon fiber and glass-fiber composites for the aviation and medical sectors.
At JEC World 2018, the company based in Burlington, Ontario, Canada, is showcasing its expertise in construction, structure analysis, and manufacturing for optimizing weight, rigidity, vibrations, materials, costs, environment, combustion, toxicity, timing, and manufacturing feasibility of high-tech composite parts and components.
RAMPF Group, Inc., the U.S. subsidiary of the international RAMPF Group, has established itself as a leading supplier of RAKU® TOOL liquid, paste, and block materials. With its comprehensive range of services, the company also leads the way in terms of technology and quality on the NAFTA markets (United States, Mexico, Canada).
For the composite manufacturing sector on these markets, RAMPF has developed the cyanate ester infusion system RAKU® FST, which is used to manufacture secondary structures in passenger aircraft (e.g. interior parts, doors and cabins, and evacuation system components) and for seat covers and components in business jets. The low-viscosity infusion system boasts first-class mechanical properties and can be used for applications with FST (fire, smoke, and toxicity) requirements.