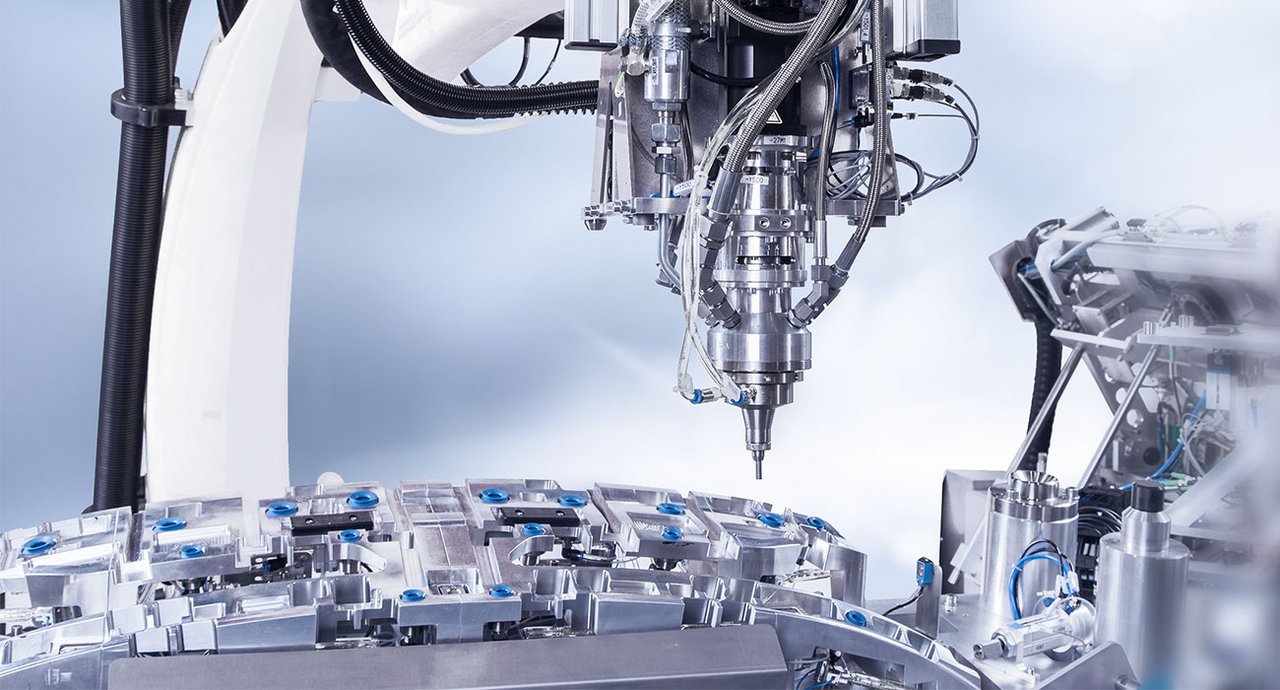 Fully automated bonding solution for exterior car parts
Zimmern o. R., Germany,
09/05/18.
The production cell can be equipped with FANUC, KUKA, and ABB robots. Conveyor tracking systems enable the robots to identify, pick, and place items on a moving conveyor belt. Depending on the requirements of the bonded part, several robots can be integrated.
Plasma surface activation is integrated for optimum surface adhesion properties; COD is integrated for the rapid curing of the bonded parts.
Customized solutions for leading car manufacturers
"We can adapt this production cell to a wide range of requirements, including joining tools with linear motors, traversing axis for mixing and dispensing technology, and automatic discharging", Stefan Huber, Director of Project Management at RAMPF Production Systems, explains. "On the basis of our standardized technical concept we have already developed several customized production systems for the bonding of parts of leading car manufacturers."
ERROR: Content Element with uid "40202" and type "textBesideImage" has no rendering definition!