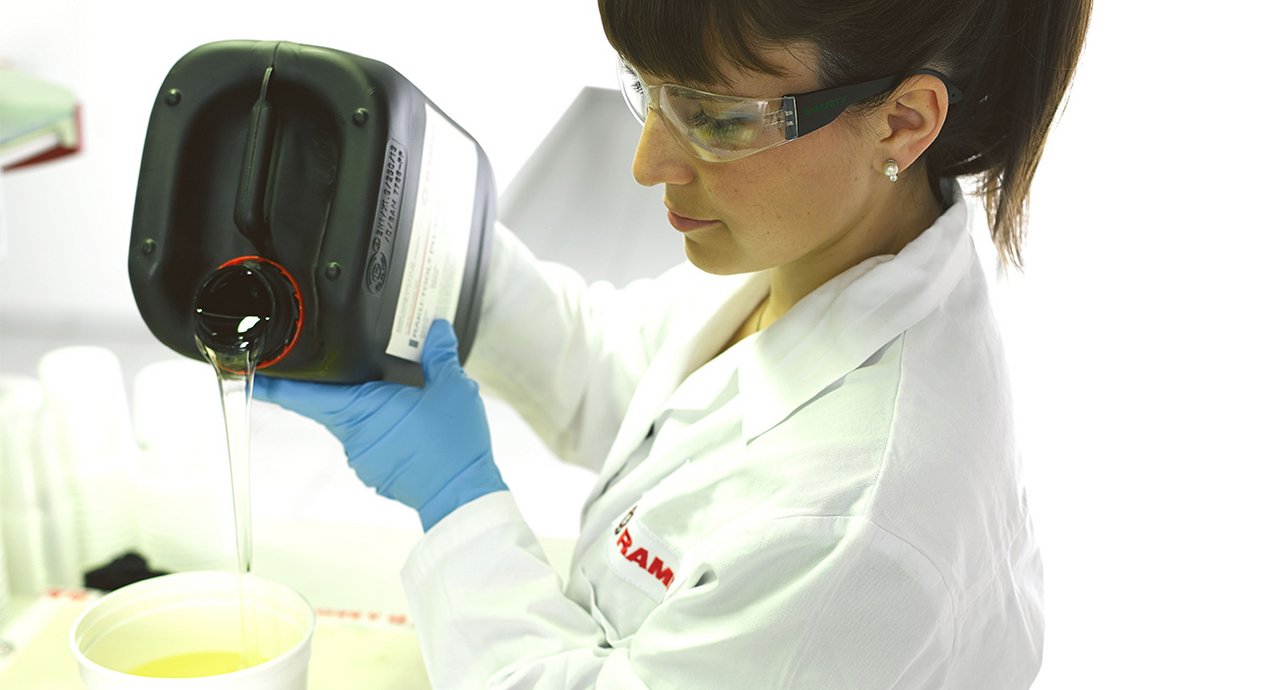 Tough. Tougher. RAMPF.
Wixom, Michigan,
02/16/17.
RAMPF Group, Inc. is presenting its highly abrasion resistant and electrostatic dissipating range of polyurethane resins at the Pipeline Pigging & Integrity Management Exhibition (PPIM) 2017 from February 27 - March 2 in Houston, Texas. A further highlight at booth 1037 / 1039: RAKU-TOOL® styling, modeling, and working boards.
Advanced polyurethane systems for tough applications are the focal point of RAMPF's presentation at PPIM 2017:
InnoTuf® HP Series – Abrasion Resistant Polyurethane Resins (for NAFTA markets)
The InnoTuf® HP Series from RAMPF encompasses Shore A and D durometer hardness materials with excellent abrasion resistance. The RAKU-TOOL® HP-1585A polyurethane systems meet customer needs for durable parts that can withstand exposure to gouging, cutting, and abrasion, as well as chemical and solvent exposure. They are ideal for use in pipeline pigs and a wide variety of other markets and industries, including amusement / theme park ride components, mining equipment, as well as parts for the paper, printing, and metal finishing industries.
Anti-Static Series – Electrostatic Dissipating Polyurethane Resins (for NAFTA markets)
The Anti-Static Series from RAMPF is specifically formulated for the pipeline industry. RAKU-TOOL® AS-085A is a high performance 85 Shore A polyester-based polyurethane elastomer formulated for hand batch or meter mix processing methods. It provides electrostatic dissipating properties over standard polyurethane systems. Excellent physical properties can be obtained via post cure without the utilization of mercury, MOCA or TDI.
Furthermore, RAMPF Group, Inc. will be presenting its encompassing range of RAKU-TOOL® styling, modeling, and working boards made from polyurethane and epoxy. These boards are used at virtually all stages from design to production.
RAKU-TOOL® boards have a fine surface structure, good dimensional stability compared to wood, and significantly lower weight compared to metal. Further advantages are the fast and easy handling where liquid and adhesive chemicals are applied only during gluing and repair; this allows customers to concentrate solely on milling.
"Our high-performance range of standard products can quickly be adapted to meet the individual needs of the customer," says Mark Davidson, Sales Manager for Tooling Material at RAMPF Group, Inc. "We provide a complete package solution comprising of boards, matching adhesives, and repair pastes. Expert advice, customer-specific service, prompt technical support, and stringent quality controls are also part and parcel of our encompassing offer."