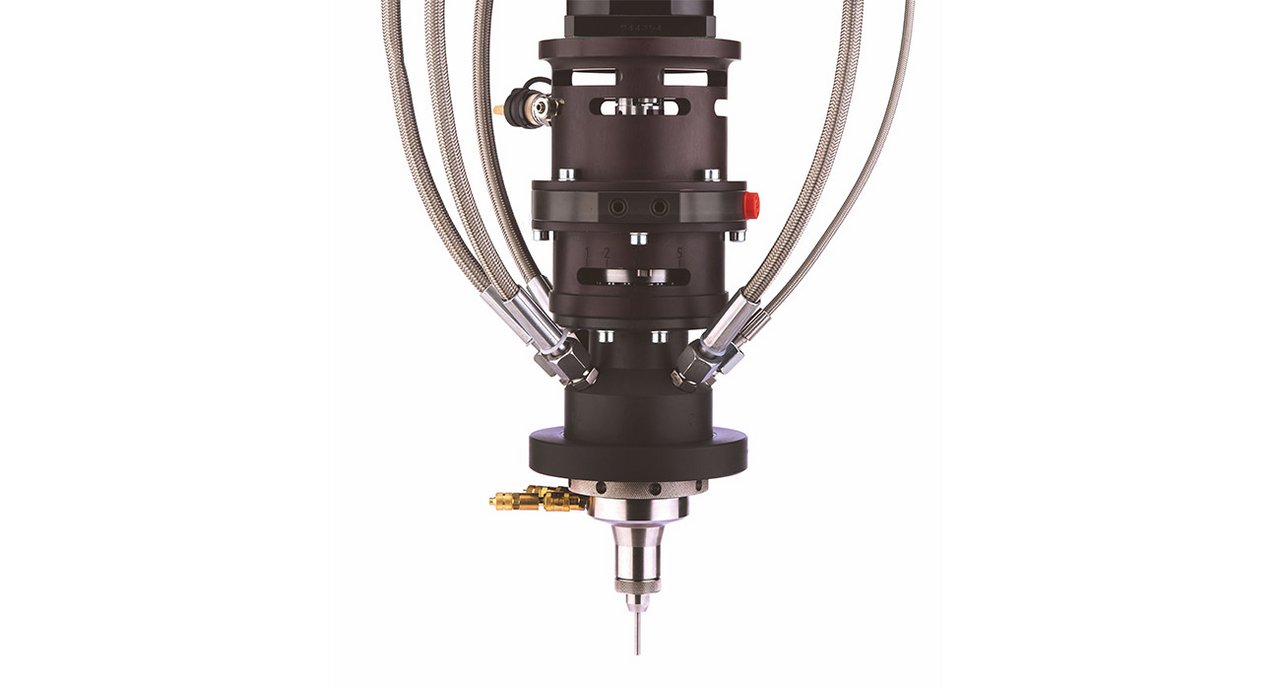 RAMPF presents performance-optimized machinery and materials for electro casting
Material, process technology, and machinery from a single source – the international RAMPF Group is presenting its complete range of products for casting electrical and electronic components at productronica 2017 in Hall A3 / Booth 241.
RAMPF's engineering and chemical solutions for casting electrical and electronic components are optimizing the value creation chain for electronics manufacturing:
Innovative production systems with integrated dispensing systems from RAMPF Production Systems enable the efficient and highly precise casting of electrical and electronic components.
RAMPF Polymer Solutions develops and produces high-performance electro casting resins based on polyurethane, epoxy, and silicone for reliably protecting electrical and electronic components.
Highlights at productronica 2017:
RAMPF Production Systems – MS-C mixing system with the best possible surface protection
RAMPF Production Systems presents the latest version of the MS-C mixing system for dynamic casting, sealing, and bonding of fast-sedimenting, highly abrasive, and highly viscous materials. With its servo-controlled ceramic valve technology, the MS-C sets benchmarks when it comes to reproducibility and reliability.
Its small external dimensions give the mixing system greater flexibility in applying complex component contours. Due to its simple, modular construction and a design that separates the valve section from the mixing chamber section, the MS-C is extremely low-maintenance.
If required, it can also be fitted with a shut-off system that does not cause any additional edges and ensures drip-free working.
The latest model of the MS-C is made of hard anodized aluminum, and is therefore perfectly protected against scratching and oxidation.
RAMPF Polymer Solutions – Electro casting resins with maximum flexibility at minimum temperatures
Two-component polyurethane casting systems from RAMPF Polymer Solutions protect sensitive electronic components from vibrations and thermal shock – even at extremely low temperatures. RAKU® PUR systems now offer even higher performance, are more robust and more temperature independent. Applications include control units, PCBs, and sensors for the automotive industry.
RAMPF Polymer Solutions is also presenting the latest generation of electro casting resins combining high thermal stability with improved thermal conductivity and heat resistance. These ensure the efficient "cooling" of the component without impacting the necessary mechanical flexibility.
The RAKU® PUR systems achieve values of up to 2.5 [W/(m*K)] and have low viscosity to efficiently protect complex components. They also excel through their excellent thermal shock resistance and long service life. Areas of application include engines, control units, inverters, transformers, and chokes.