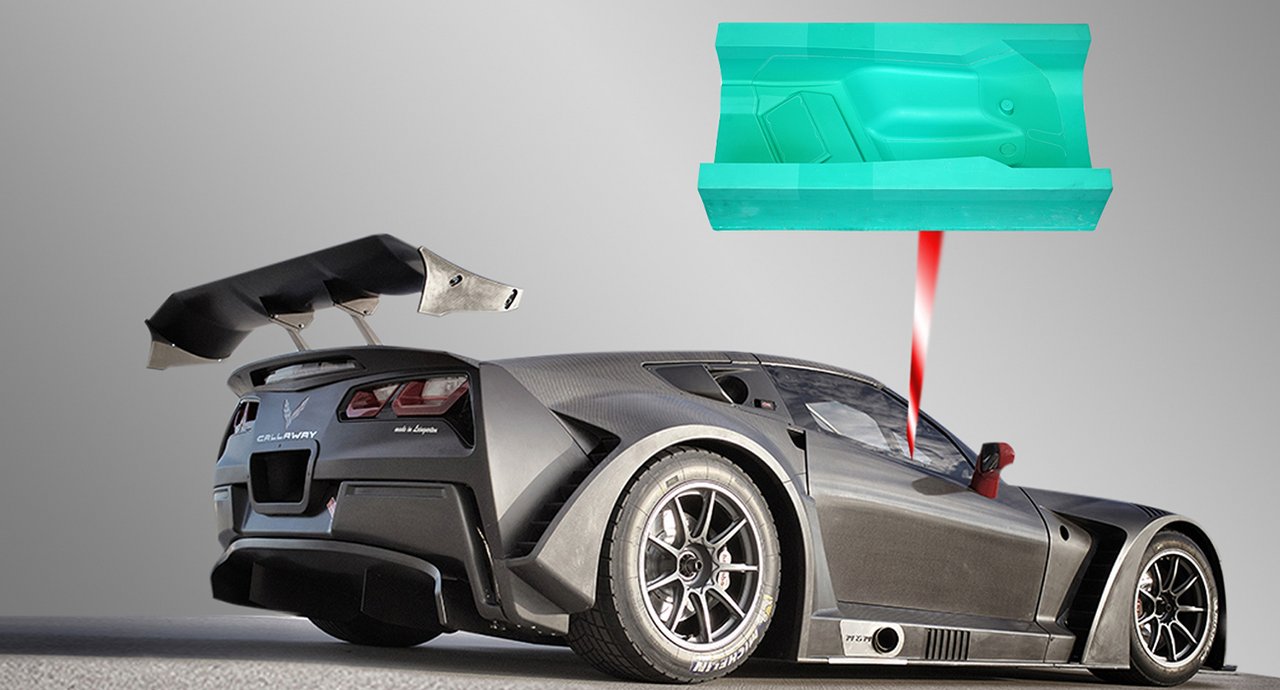 RAMPF: Cutting-edge materials and technologies for the composites industry
The international RAMPF Group is presenting its encompassing composites competencies at JEC World 2017 in Paris from March 14 - 16 in Hall 6, Booth T36. RAMPF Tooling Solutions will feature the newest board, paste, and liquid materials for maximizing the benefits of lightweight construction using composites. RAMPF Composite Solutions will demonstrate its comprehensive capabilities for the design, engineering, and manufacture of cutting-edge composites parts.
RAMPF Tooling Solutions offers a high-performance and high-quality range of materials specifically designed for modeling and mold engineering in the composites industry. This includes epoxy and polyu-rethane systems and covers a wide range of temperatures.
The highlights at JEC World 2017:
RAKU-TOOL® WB-0691 & WB-0700 – high-tech epoxy boards for high-tech applications
very fine and smooth surfaces significantly reduce finishing
compatible with all paints, release agents, and epoxy prepregs in line with industry standards
"package solution" includes adhesive and repair paste that match color, temperature resistance, and hardness of the respective boards
RAKU-TOOL® boards and liquid systems – power for the racing industry
RAKU-TOOL® MB-0670 board: fine surface structure, low coefficient of thermal expansion, good dimensional stability, easy to machine
RAKU-TOOL® EG-2105 / EH-2950-1 gelcoat system: polishable, good temperature resistance
RAKU-TOOL® EI-2500 / EH-2970-1 resin infusion system: temperature resistant up to 115 °C, flows well, unfilled, low viscosity
RAKU-TOOL® Close Contour Pastes – for the really big projects
Close Contour Pastes specially suited for economic large-scale modeling in the wind energy, marine, and automotive industry
high temperature resistance
large areas processed in single application
less machining and less waste due to close contour shape
very fine and homogeneous surfaces with outstanding mechanical properties
Close Contour Paste application service by RAMPF Tooling Solutions (customers can concentrate solely on milling)
RAMPF Composite Solutions is a complete solution provider of innovative carbon fiber and fiberglass composites for the aerospace and medical industries based in Burlington, Ontario, Canada. At JEC World 2017, the company will showcase its capabilities in engineering, structural analysis, and manufacturing to optimize the balance of weight, stiffness, vibration, materials, cost, environment, flammability, toxicity, schedule, and manufacturability of cutting-edge composite parts and assemblies.
Amongst other exhibits, RAMPF Composite Solutions will be showcasing a camera gimbal for monitoring systems. All aspects of design, engineering, and manufacture of the part are carried out in house:
manufactured in carbon fiber using the VARTM (Vacuum Assisted Resin Transfer Mold) process
machined to very tight tolerances on a 5-axis CNC routing machine and painted to military specs
nickel plating added for electromagnetic interference (EMI) protection
final part checked for quality and measured by a AS9100 certified coordinate measuring machine (CMM)
"At RAMPF Composite Solutions, we work closely with our customers and partners to truly understand their challenges", says CEO Gerry Kavanaugh. "As a one-stop solution provider, almost every aspect of value chain is done in-house. This increases the efficiency of the development and production process and, ultimately, lowers the cost and maximizes the quality of the end product."