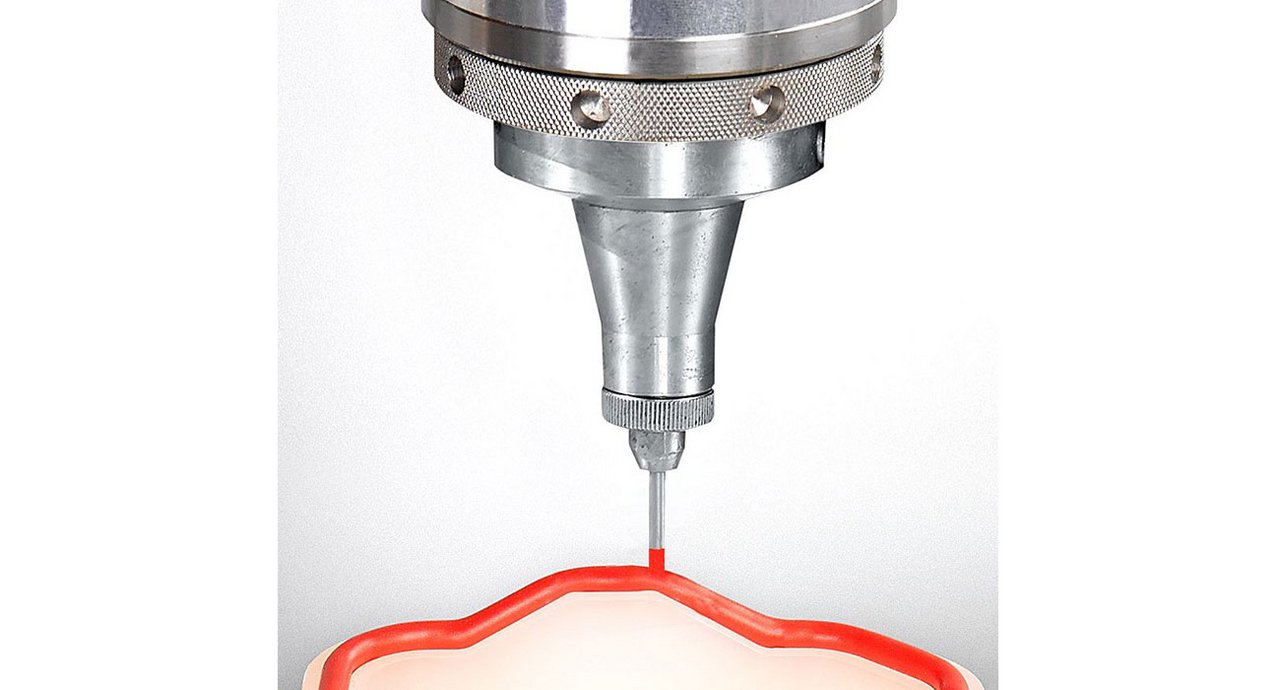 Maximum and long-term sealing performance for automotive applications
The presentation of RAMPF Production Systems at Fakuma 2017 in Friedrichshafen – Hall B2 / Booth 2203 – focuses on innovative production solutions with integrated dispensing systems for the application of polyurethane and silicone foams in the automotive industry.
Thanks to innovative materials and cutting-edge production and assembly processes, 2-component formed-in-place gaskets can now be used in a growing number of applications with a wide range of shapes and requirements. They guarantee for the reliable and efficient protection from moisture, chemicals, and various environmental influences.
The gaskets are omnipresent especially in automobile and vehicle construction. Door and door-locking modules, loudspeakers, airbags, air-conditioning, and glovebox covers, brake lights, headlights, taillights, electrical enclosures, ignition coil covers, fuse boxes, ventilation grills, and water chambers are just a few applications.
Here, thixotropic foam gaskets are the foam type used most frequently. They are applied to the surfaces of three-dimensional components or where there is a shallow groove with a height / width ratio of 1:2 to 1:1 without any material run-off / dripping. There is no excessive penetration into open-pored materials (e.g. textiles), which is particularly important for use in vehicle interiors.
Process and automation expertise maximizes customer benefits
All standard polyurethane and silicone foams can be processed into gaskets by RAMPF Production Systems, a leading supplier of innovative production solutions with integrated dispensing systems based in Zimmern o. R., Germany. Multi-axis robots apply these to level and curved surfaces. After curing, a seamless gasket is bonded to the component that provides static protection against dust and moisture. The gaskets can also be produced in molds.
In addition to its core competence of mixing and dispensing technology, the company provides product-specific automation concepts with integrated parts transport and heat treatment, assembly and joining technology, as well as logistic and quality assurance solutions. The customer-specific solutions include integrating both surface activation processes as well as testing and measuring technology to safeguard production processes.
"Combining process expertise with the matching automation solution enables us to provide our customers with complete solutions for their production operations," says Hartmut Storz, Managing Director of RAMPF Production Systems. "Our wide-ranging experience from over 2,800 successful projects world-wide ensures that we find the best solution for each and every customer – and do so both quickly and efficiently."