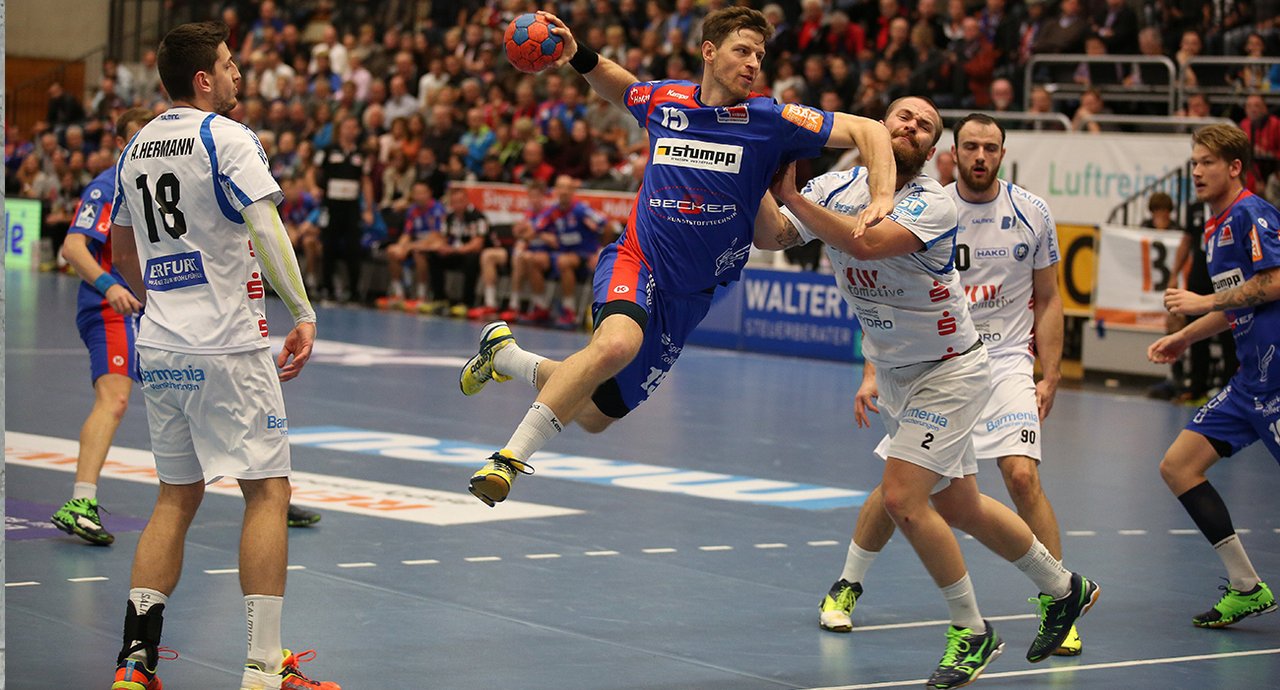 Boost for handball warriors from the Swabian Alb
The international RAMPF Group has entered into a sponsorship deal with handball club HBW Balingen-Weilstetten. The specialist for casting resins, machine systems, and composite-based lightweight construction is supporting the German Bundesliga team as a business partner.
"We're thrilled to be partnering HBW. It's something of a poster club and extremely popular in the Zollernalbkreis district [in Baden-Württemberg] and beyond," says Michael Rampf, CEO of RAMPF Holding. "The way the team holds its own in the world's toughest handball league is very impressive. With their highly physical and exciting playing style, the players have deservedly earned themselves the nick-name 'Alpine Gauls'".
HBW's Managing Director Wolfgang Strobel is also very pleased about the new partnership – "In the RAMPF Group, HBW has won a sponsor with a particular passion for handball, and we're delighted to welcome such a strong partner to our HBW family", he says.
This cooperation further extends RAMPF's strong sponsorship commitment to competitive sports. Among others, the company also supports TuS Metzingen (the "TusSies") from the top women's German handball league, and the men of TV Neuhausen from league 2.
In addition to this, the companies of the RAMPF Group are involved in numerous local clubs for sports such as soccer, tennis, and athletics. As Michael Rampf explains, the aim is both to promote high-level sports and to live up to important social responsibilities. "As a mid-sized, family-run company, we consider it very important to become part of the communities around our sites. People come together in these clubs to play sports and have fun, which boosts social cohesion in communities," he emphasizes.
With RAMPF Production Systems in Zimmern o. R., RAMPF is also an important employer in the Rottweil district, which lies adjacent to Zollernalbkreis, where HBW Balingen-Weilstetten is based. The world-leading expert in mixing/dispensing systems and automation solutions has grown strongly in recent years and currently has a workforce of 180. "We're still in great need of specialists, especially in the field of mechatronics. We believe that the cooperation with HBW will further strengthen the regional presence of the RAMPF employer brand," adds Michael Rampf.