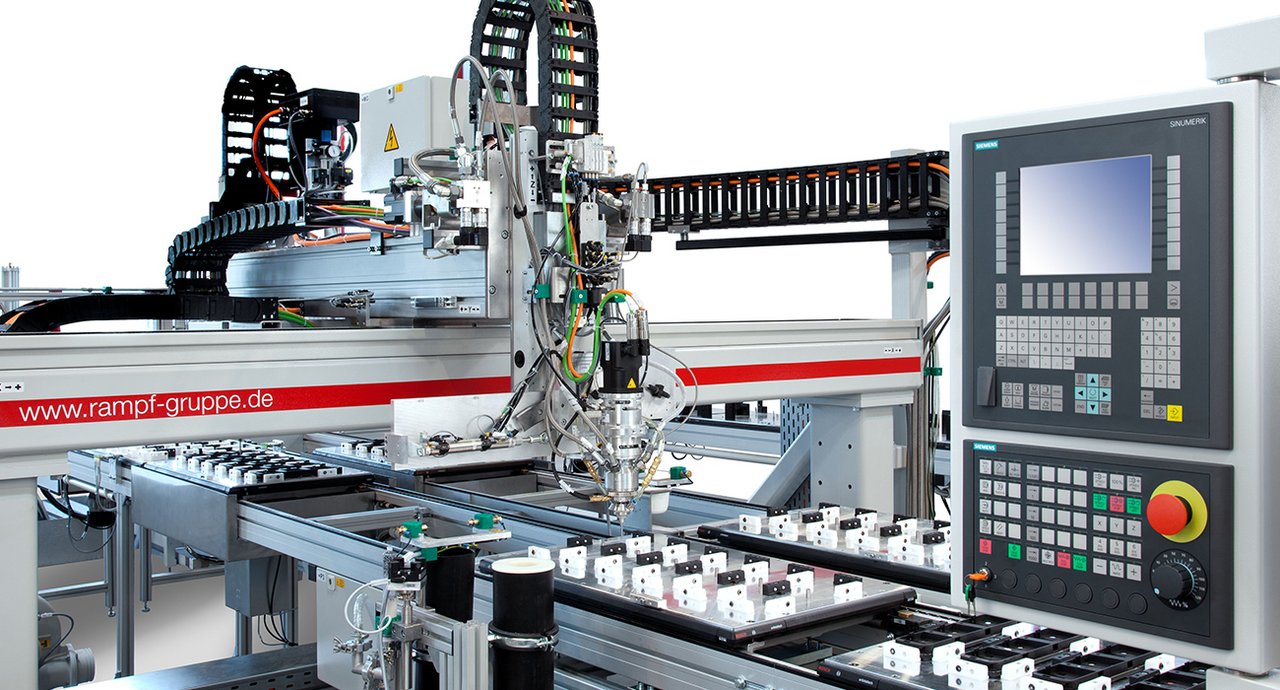 RAMPF – rising demand for innovative and high-quality solutions in Poland
The international RAMPF Group sees major potential for increasing sales of innovative, high-quality plastics processing solutions in the continuing modernization of Polish industry. The company will be showcasing its comprehensive range of materials and machinery for sealing, foaming, casting, design, and bonding at Plastpol 2016, the international trade fair for plastics and rubber processing in Kielce from May 17 to 20.
"The solid growth of the Polish economy of 3.4 percent in 2014 and 3.6 percent in 2015, as well as the recent announcement of additional comprehensive modernization measures will further advance the country's industry," says Michael Rampf, CEO of RAMPF Holding. "We're looking forward to advancing this development with our high-quality products and solutions and our know-how. In doing so, we naturally attach great importance to working closely with our Polish customers in partnerships based on trust."
Plastpol 2016, the leading plastics industry trade fair in Central Europe, offers an excellent platform for this. From May 17 to 20, the RAMPF Group will be present with two core competencies:
RAMPF Production Systems developer and producer of mixing and dispensing systems for bonding, sealing, foaming, and casting a wide variety of materials. The company also boasts an extensive range of automation expertise relating to all aspects of process engineering.
RAMPF Polymer Solutions – developer and manufacturer of reactive resin systems based on polyurethane, epoxy, and silicone. Its product portfolio includes liquid and thixotropic sealing systems, electro and engineering casting resins, edge and filter casting resins, and adhesives.
"Our trade fair presentation in Poland underscores RAMPF's strategy of offering its customers comprehensive solutions: materials, machinery, and processing for sealing, foaming, casting, design, and bonding are all from a single source," says Michael Rampf.
Plastpol 2016 – the highlights:
The DR-CNC dispensing robot from RAMPF Production Systems offers maximum flexibility for dynamic sealing, casting, and bonding. Variable X-Y-Z axis strokes also enable the three-dimensional application of casting, sealing, and adhesive systems. State-of-the-art control technology means the DR-CNC combines a mixing and dispensing system with maintenance-free CNC linear axes. The result is flawless interplay between the dispensing process and axis motion sequences. The modular control architecture allows for complete and effortless integration into production systems.
Sensitive electronic components in cars, high-precision measuring, monitoring, and regulating sensors, as well as numerous other electrical and electronic components can be reliably and efficiently protected against dust, chemical substances, and environmental influences such as heat, cold, and moisture using electro casting resins from RAMPF Polymer Solutions based on polyurethane, epoxy, and silicone. The systems also provide a wide range of mechanical, thermal, and chemical properties.
The innovative sealing systems based on polyurethane and silicone from RAMPF Polymer Solutions offer efficient sealing, high-level quality, and exceptionally easy handling. Key features include minimal water absorption, excellent adhesion, outstanding long-term temperature resistance, and cost-efficient processing. Worldwide, customers from various sectors, including the automotive, energy, household, and packaging industries, put their faith in these liquid and thixotropic sealing systems.
Thanks to their short process times, casting systems for filter manufacturing from RAMPF Polymer Solutions enable perfect production processes. Additional benefits include high temperature and chemical resistance. RAMPF casting systems are used with great success in the manufacture of oil and hydraulic filters, air filters (HEPA, ULPA), and waste water filters, among others.
Wet cast elastomer systems from RAMPF Polymer Solutions for the production of natural stone imitations impress with their high tensile and shear strength, good chemical resistance, exceptional flow properties, very low water absorption, very low shrinkage, and excellent stability. What's more, no plasticizers are used.