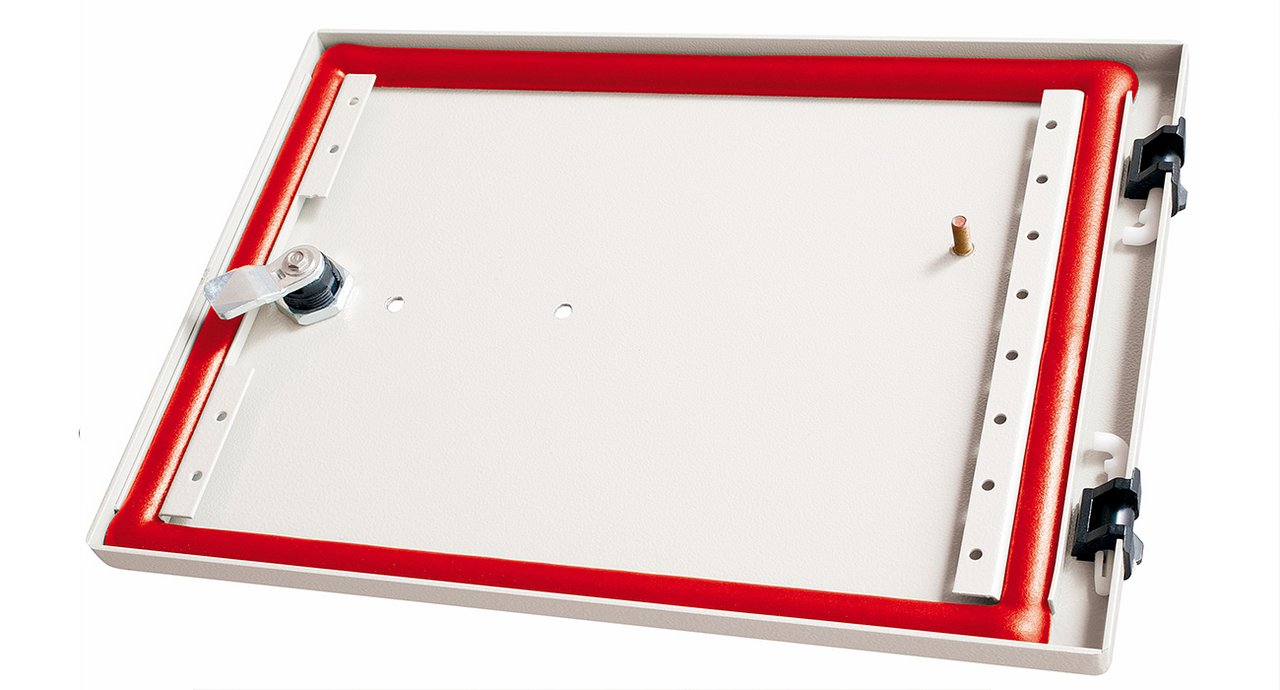 RAMPF: Materials and machinery for assembly applications
Wixom, Michigan (USA),
10/17/16.
DC-CNC250 – high-precision dispensing of paste-like and abrasive media
Small and smart – the DC-CNC250 desktop dispensing cell from RAMPF is a cost-effective solution for the high-precision dispensing of paste-like and abrasive materials.
The user-friendly desktop device has an integrated dispensing system and can be programmed for dispensing individual spots or lengths. The individual components are dispensed using a piston system designed with an extremely long service life. This results in the highest levels of accuracy and long maintenance intervals. It can process any standard paste, adhesive, or casting material that supports static mixing.
Advantages of the RAMPF DC-CNC250 at a glance:
Compact design, but still flexible
Desktop device with integrated controls and material supply
Material supply from cartridges or canisters separate from dispensing cell
Good accessibility for maintenance work
High-precision dispensing of small volumes
Processing of 1- and 2-component materials
Viscosities of approximately 100,000 - 700,000 mPa*s can be processed
Static mixing system
Fully adjustable mixing ratio from 100:100 - 100:1
Dispensing volumes ? 5 mg / dispensing spot
Can process highly abrasive materials
Intelligent controls
High-resolution 15" touch display with embedded PC
RAMPF process visualization
User-friendly protection of insertion area with lifting door
There is a wide range of additional fit-out options for the DC-CNC250, including material supply from 310 ml cartridges, 20- to 30-liter barrel presses, and 4-liter pressurized containers and a workbench.
RAMPF Group, Inc. also offers contract manufacturing services to dispense resins on customer parts in electrical enclosures and electronic components applications.