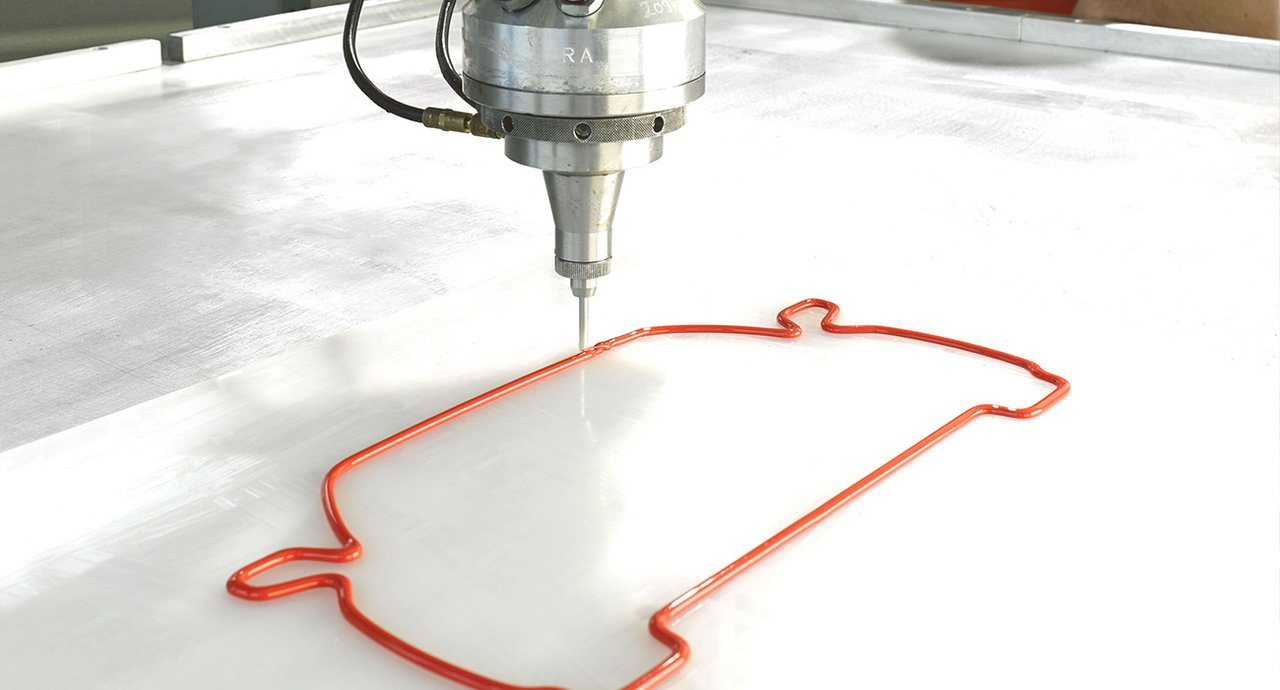 RAMPF foam gaskets – optimum protection and exceptionally easy handling
Foam gaskets for the household goods industry
Foam gaskets play a crucial role in the functionality and reliability of household appliances – and therefore significantly contribute to end-customer satisfaction. Flame-retardant properties to UL 94 (HF-1, HF-2, HBF) are possible. The systems' vibration-damping effects help to ensure quiet operation for a range of household appliances.
Applications include: Components for dryers, power units for dishwashers, sealing, damping, and insula-tion applications in washing machines, and sealing for sinks and hobs.
Further RAMPF highlights at K-Messe:
RAKU-PUR® and RAKU-POX® casting systems for filter manufacturing
Thanks to their short process times, RAMPF casting systems ensure optimized production processes for filters. Additional benefits include high temperature and chemical resistance. RAKU-PUR® and RAKU-POX® casting systems have been used successfully for years in the manufacture of oil and hydraulic filters, air filters (HEPA, ULPA), and waste water filters, among other applications.
Bonding systems for assembly applications, sandwich elements, and surface lamination
The RAMPF assembly adhesive portfolio includes PUR, epoxy, hybrid, silicone, and hot-melt adhesives that ensure reliable bonding in a wide variety of applications, including in the transportation, filter, electrical/electronics, wood processing, lightweight construction, and white goods sectors.
For sandwich elements and surface lamination, RAMPF has developed first-class PUR and hotmelt adhesive systems. These are used in applications including façades and decorative elements, door, wall, and roof panels, composite building and construction elements, mobile homes and trailers, superstructures for commercial vehicles, and in transport vehicles (e.g. buses, trains).