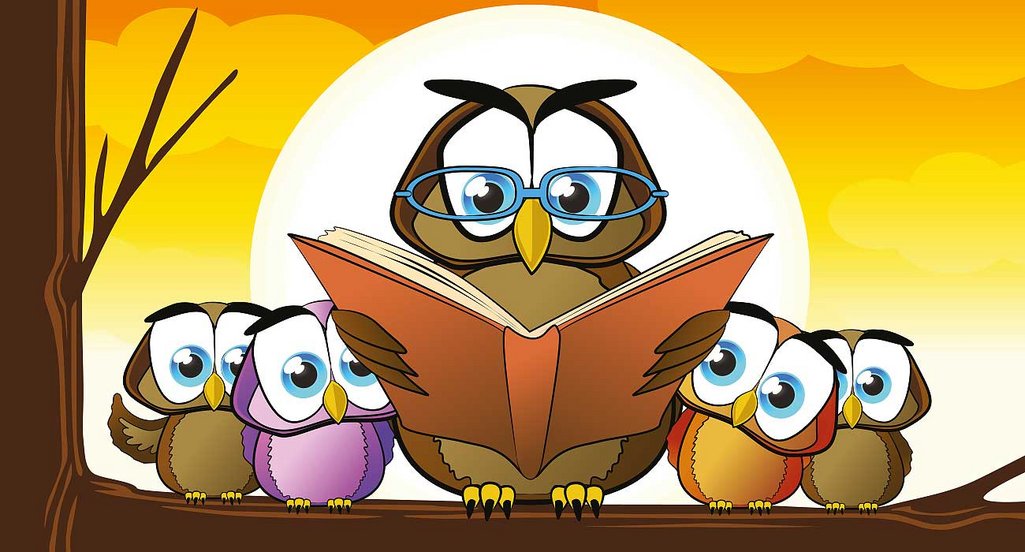 A Clever Little Owl
Wangen public library, near the German town of Göppingen, now boasts a new attraction – a "Luka Reading Island". RAMPF Machine Systems and a number of other local donors helped fund this new acquisition for the benefit of library users young and old.
Once upon a time, long, long ago...
Snow White, Sleeping Beauty, and The Valiant Little Tailor – all these characters have entered our lives at some point or other. That simple "Once upon a time" phrase is a gateway to countless stories, fables, and fairy tales.
Perhaps you've read the stories yourself – or remember them being read to you. After all, when you're a young child, there's nothing better than listening to stories that take you away into fantastic worlds.
Reading aloud is a wonderful part of the daily routine that can have a lifelong impact, especially on children. It's a lot of fun, but that's not all – it also improves concentration, boosts communication skills, and improves our feel for language. Almost by magic, it improves children's vocabulary in a playful way. What's more, reading stories to children inspires their imagination and makes them curious about reading themselves, thereby laying the foundations for developing their own reading skills.
No feathers – but a very clever owl!
The public library in Wangen – the village near Göppingen that is also home to the RAMPF Machine Systems headquarters – understands the importance of reading and, above all, just how much pleasure it brings. The library staff want to enthuse even the youngest of children about reading. The team decided to enlist the help of Luka, the reading companion owl. This little bird with his big wide eyes has even been given a home of his own within the library. The Luka reading island is made up of a special table and two small chairs.
A storytelling owl and an island in the library sound like the stuff of fairy tales themselves – but it's all true!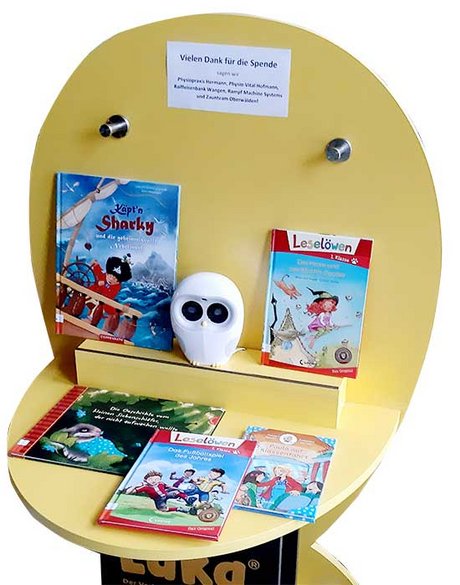 While Luka may not have any feathers, he's a very clever owl, thanks to his smart technology. By means of a camera, the reading companion owl identifies pages of a book placed in front of him. Children can choose from a selection of books on display alongside Luka and the owl will read them the story.
There's no robotic computer voice, either. Professional narrators have recorded the stories stored in Luka, so the storytelling is both vivid and very natural.
The reading companion owl is so smart that he recognizes each individual page and reads the very one in front of him. When Luka reaches the end of a page, he asks the children to turn it over to the next one. This means children don't just get stories read to them – they also interact with the books and gain their first experiences of handling them.
State-of-the-art, child-friendly technology
Troy Dutta, the Mayor of Wangen, is delighted with the successful realization of the project:
Thanks to the Luka reading island, we're offering children and their parents an excellent way of boosting their enthusiasm for reading – but that's not all. By combining the traditional children's picture book with state-of-the-art yet child-friendly technology, we're putting books back in the spotlight with Luka's help.
As a smart reading coach, the funny little owl helps motivate children to read. They can follow the words on the page as they listen, which develops their interactive skills of reading, listening, and looking at pictures. This helps them learn to read. What's more, the stories stimulate children's creativity and increase their appetite for more.
When children come across a book they like, they can then borrow it and go on enjoying it at home with their family
explains Monika Henninger, the head librarian. The range of books that Luka can read aloud is constantly being expanded by the manufacturer, so the library can add more and more books to the reading island.
It's generous donations from local sponsors, including RAMPF Machine Systems, that have made this new addition to the library possible.
Monika Henninger and Mayor Troy Dutta are delighted with the donors' contributions:
The major support our library has received over the years, and now for the Luka reading island, is amazing. The willingness to donate to the library shows that the excellent and important work that goes on there is highly valued by the local community. As mayor, I can speak on behalf of the local people and say that we are extremely grateful to all donors for their willingness to support both our library and our local community.
RAMPF MACHINE SYSTEMS WISH VISITORS TO THE LIBRARY OF ALL AGES LOTS OF FUN AND ENJOYMENT AT THE LUKA READING ISLAND!
Interesting articles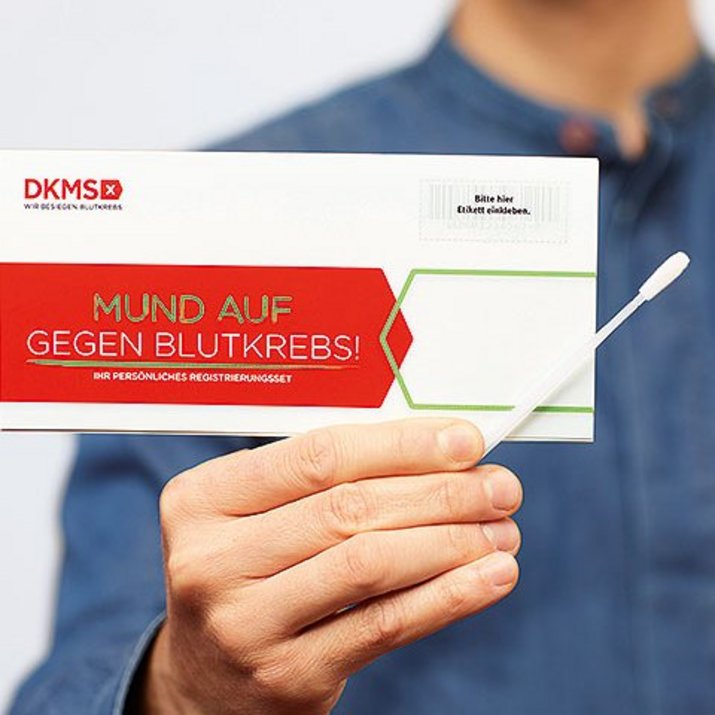 Friends For Life
RAMPF employee Edvina Smarsly donates bone marrow to the German Bone Marrow Donor Center (DKMS) – and saves the life of blood cancer patient Ümmü Turgut.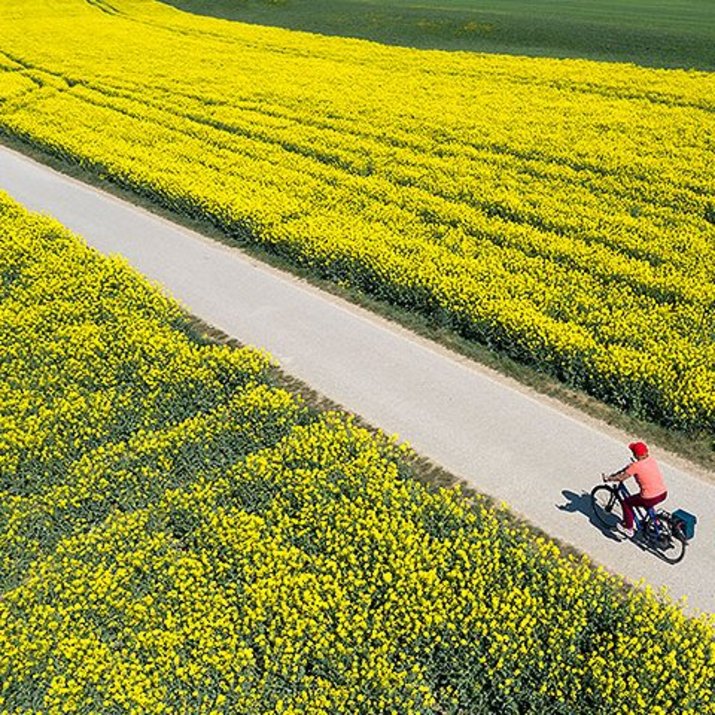 Biking For The Planet
"Stadtradeln" competition – 29 RAMPF employees cycle 3,595 miles to save 850 kilograms of CO2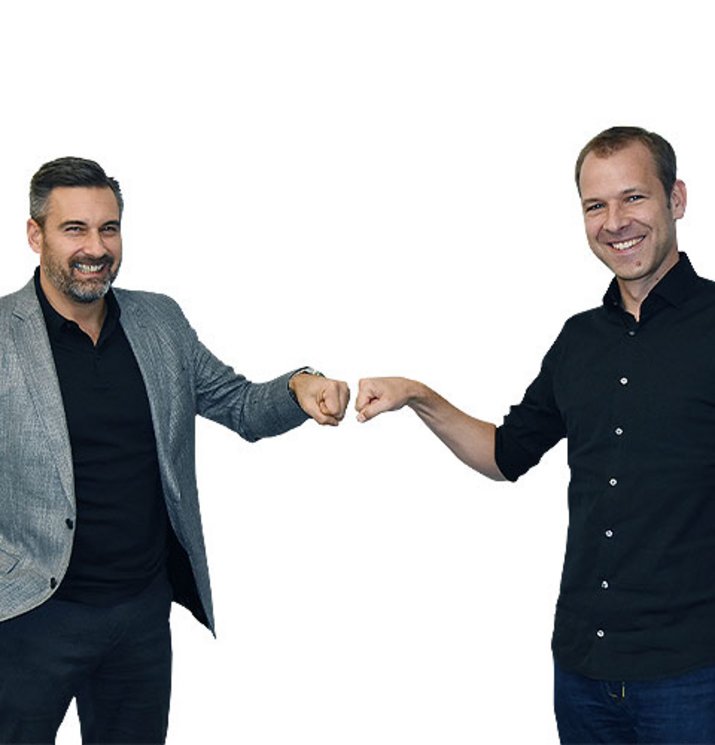 No Time for the Lockdown Blues
Comedian meets entrepreneur – Helge Thun and Michael Rampf on how corona has accelerated digitization and the importance of creativity and spontaneity