Living and working where others go on vacation
The Rottweil district is located between the Black Forest and the Swabian Alb. This means nature at its very best – but that's only the start. The region also boasts worldrenowned castles and palaces, Germany's highest visitor platform, one of Europe's best-known openair festivals, attractive workplaces, as well as an attractive residential environment.
Green is considered the color of the center and thus fits the Rottweil district perfectly. After all, the region is in the midst of nature, with 86 percent of the area consisting of forest and agricultural land.
At the same time, the region is no mere bit player in high technology but right at the heart of it, with numerous global market leaders and renowned universities making it a strong business location.
If you add reasonably priced housing, the wide range of children's daycare centers, and the many sights, it's clear that Rottweil is a very livable region.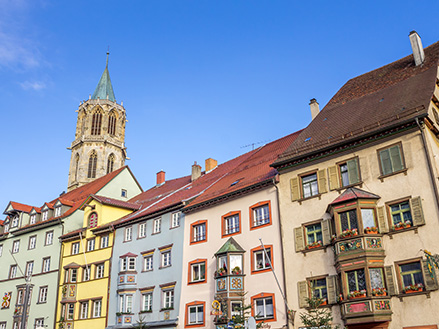 Baden-Württemberg's oldest city
Rottweil – nearly 2,000 years old and yet very modern! In addition to the beautiful historic center, the city is family-friendly with excellent educational offers and numerous top companies.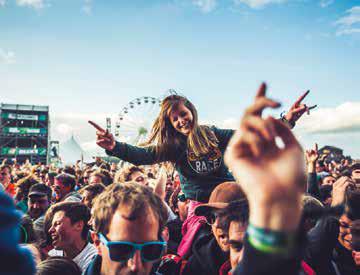 Southside Festival
The Southside Festival is an annual outdoor music festival in Neuhausen ob Eck (near Tuttlingen). Since 2000, it has established itself as one of Europe's largest open-air festivals with an average of around 60,000 visitors. The music styles featured are rock, alternative, independent, and electro.
Culture and traditions
The approximately 25,000 inhabitants of Rottweil enjoy a dynamic city life with great restaurants, pubs, and museums. The Swabian-Alemannic Fastnacht (pre-Lenten carnival) as well as the annual Jazz Festival are known far beyond the region.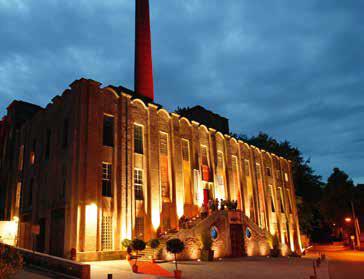 Rottweil power plant
Musical highlights can also be found indoors at the Rottweil power plant. Artists who have already performed here include Anastacia, Adel Tawil, Nena, The Boss Hoss, and Kool Savas. "Germany's best event location" also plays host to corporate events, conferences, and weddings.
Black Forest bike crossing
The "Black Forest bike crossing" is a challenging 440-kilometer trail right across the Black Forest, from Pforzheim all the way to Bad Säckingen on the Swiss border. Riders are rewarded for their efforts with breathtaking views and wonderful landscapes.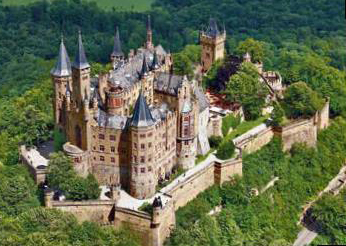 Hohenzollern Castle
A visit to the numerous castles and palaces in the Swabian Albs is always worth it. Hohenzollern Castle is undoubtedly one of the best known. It was the seat of the Prussian royal family and the princes of Hohenzollern. Its incomparable charm makes it a fantastic place to visit. From open-air movie theaters to castle experience days, Hohenzollern Castle also offers many attractive events.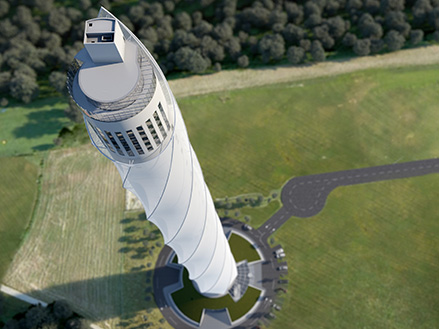 ThyssenKrupp Elevator Test Tower
At a height of 232 meters, the public lookout point of the ThyssenKrupp Elevator Test Tower in Rottweil is Germany's highest visitor platform. Thanks to all-round floor-to-ceiling glazing, there is a spectacular 360-degree view all the way to the Swabian Alb. And the panoramic elevator with glass walls makes the ride up an experience in itself. The tower in Rottweil, which has an overall height of 246 meters, is used to test express and high-speed elevators.
And the superlatives don't stop there: Planning is already underway for a 600-meter-long pedestrian suspension bridge that is intended to link the town center with the industrial estate where the test tower is located.
www.testturm.thyssenkrupp-elevator.com
Picture credits: thyssenkrupp Elevator AG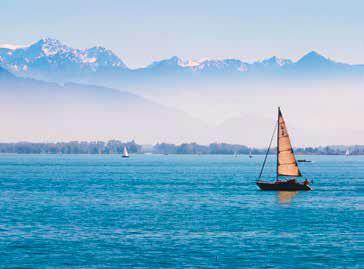 Bodensee
Der Bodensee ist eines der beliebtesten Urlaubsziele Deutschlands. Und das hat mehrere Gründe: In den Städten rund um das "Schwäbische Meer" gibt es zahlreiche Sehenswürdigkeiten; das Angebot an sportlichen Aktivitäten – zu Wasser und zu Land – ist riesengroß; und das Dreiländereck am Bodensee macht einen Ausflug in die Schweiz und Österreich zum Katzensprung.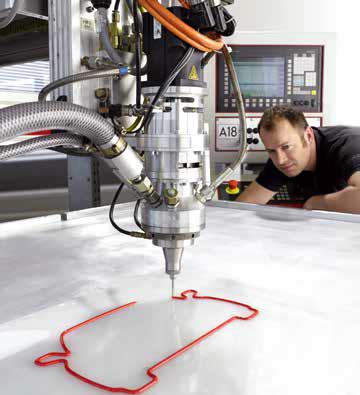 RAMPF Production Systems
Top ausgestattete Arbeitsplätze, vielfältige Weiterbildungsangebote und ein umfassendes betriebliches Gesundheitsmanagement – all das gibt es bei RAMPF Production Systems mit Sitz in Zimmern ob Rottweil. Vor allem in den Bereichen Vertrieb, Engineering, Mechatronik und Software sowie Montage und Service bietet das Unternehmen als einer der Weltmarktführer für innovative Produktionssysteme mit integrierten Dosieranlagen spannende berufliche
Perspektiven.