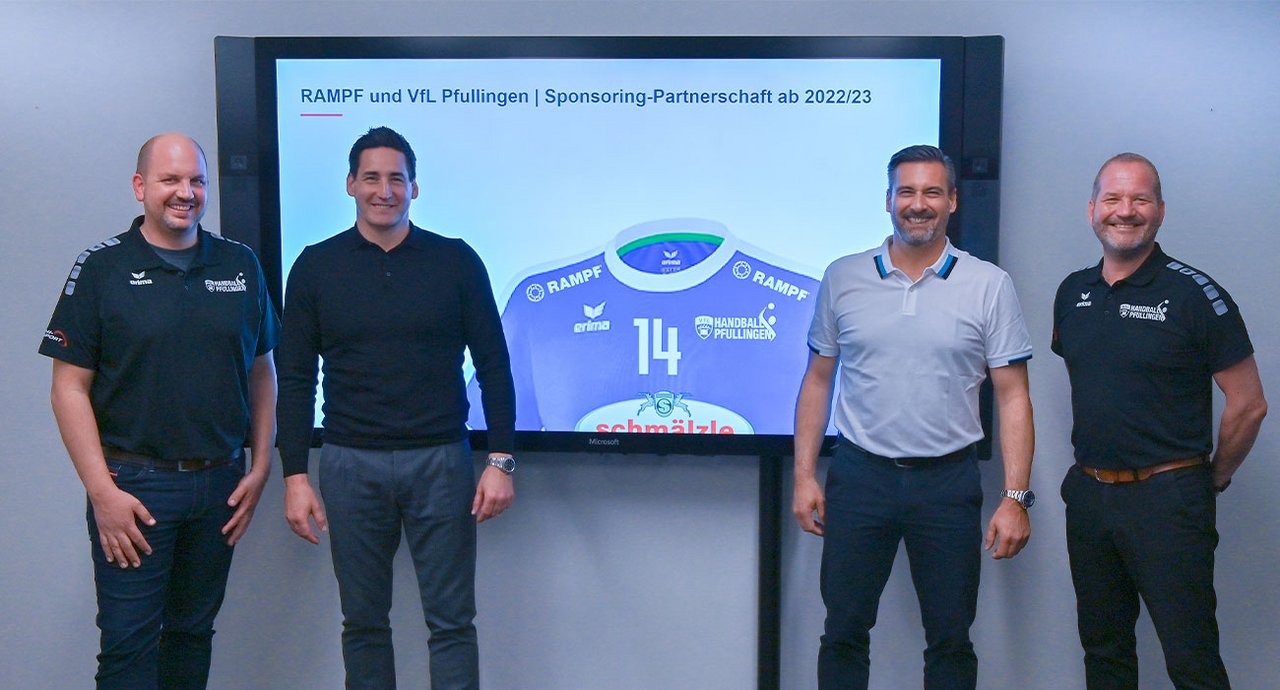 Sporting partnership – RAMPF and VfL Pfullingen
Grafenberg, Germany,
03/25/22.
Promoting elite sport – the RAMPF Group has agreed a sponsoring contract with the handball players of VfL Pfullingen for the coming 2022/23 season.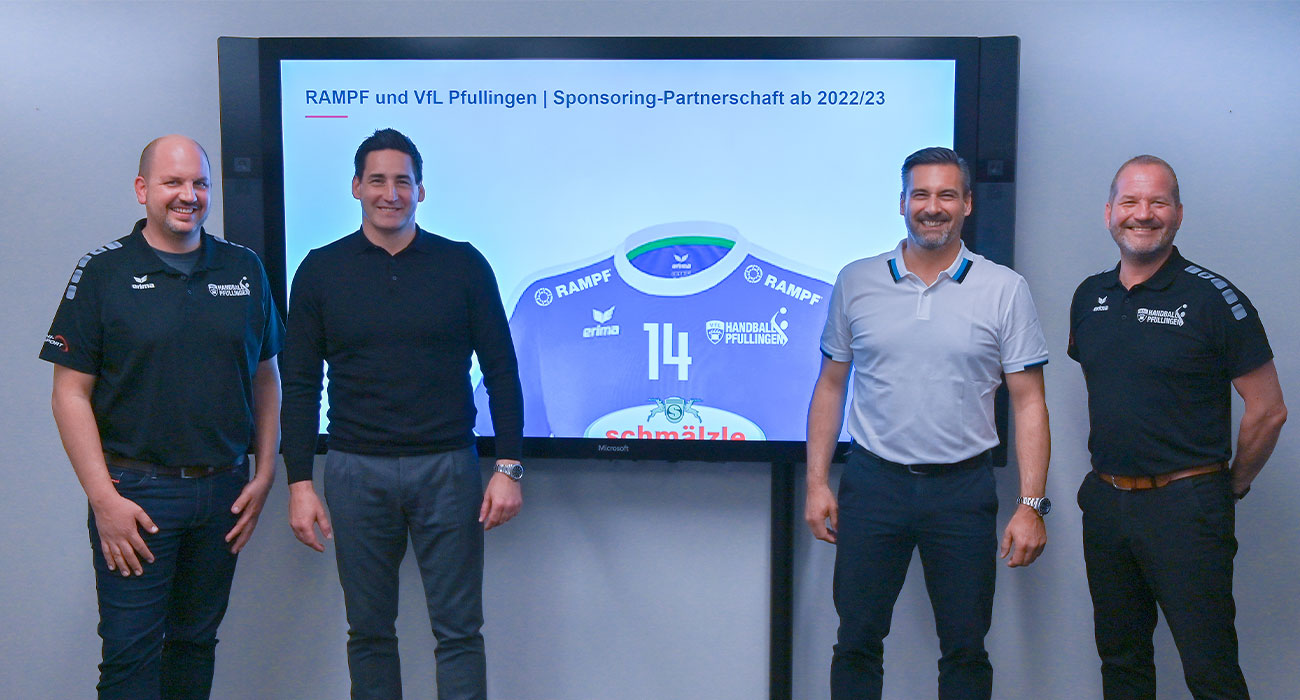 A boost for the team's promotion aspirations – just before the start of the play-off tournament to gain promotion to the second division of the handball Bundesliga, the RAMPF Group has agreed a sponsoring partnership with the handball players of VfL Pfullingen. No matter whether the team from the Echaz valley move up to the second division or continue to play in the third, they will still have a strong partner at their side in the form of the RAMPF Group, specialist for reaction resins, machine systems, and lightweight composite construction
Michael Rampf, CEO of the RAMPF Group:
The VfL Pfullingen handball team have had a great season. True to their club motto of 'Handball with heart and passion', they have earned themselves the chance to gain promotion. As enthusiastic handball fans ourselves, and promoters of elite sport, we are looking forward to this partnership. VfL Pfullingen is a flagship sports club in the Reutlingen and Tübingen area, and this is a region where we are aiming to further boost our position as an attractive employer with exciting job and training opportunities in the chemical, technical, and commercial sectors, with many options for further training and comprehensive benefits.

Armin Geffke, Head of Handball at VfL Pfullingen:
We are delighted about the RAMPF Group's decision to sponsor us. The company is a keen partner to sports, with a company philosophy that is based on the team and teamwork – one of the key success factors in the sport of handball. This partnership gives us a real boost going into the play-off tournament. After a strong season, we are full of confidence going into the group phase of the play-off tournament. We are in very good shape in sporting terms, and if we reach the promotion finals, then anything is possible. A few years ago, we already started emphasizing that we intended to dream big at Pfullingen – and we know that we have the best fans and sponsors at our side to help us do this.