RAMPF Group
Discover the future
Our range of competencies includes:
Production and recycling of materials for modeling, lightweight construction, bonding, and protection
Technical production systems for precise, dynamic positioning and automation, as well as technologies for complex composite parts production
Comprehensive range of solutions and services, particularly for innovative customer-specific requirements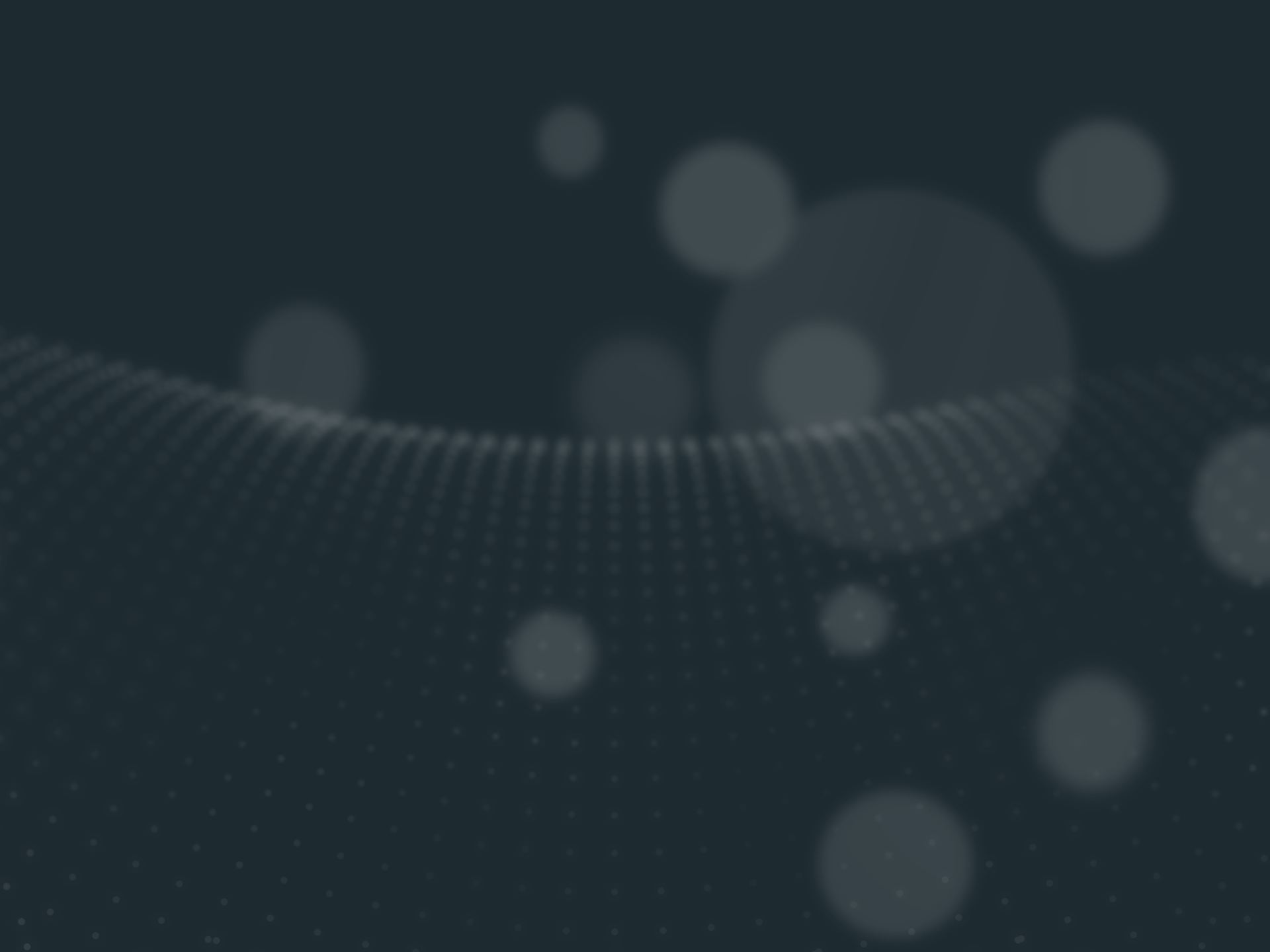 The RAMPF Group is structured in the form of a management holding – RAMPF Holding GmbH & Co. KG based in Grafenberg, Germany – which is led by CEOs Michael Rampf (right) and Matthias Rampf (left). Horst Bader (middle) is responsible for finance and controlling.
The holding company sees itself as a service provider and strategic partner for the operating companies of the RAMPF Group. Together with the respective management teams, it is constantly generating new potential from the combination of engineering and chemical solutions and converting this into new products and solutions for customers and partners.
History of the RAMPF Group
The history of the RAMPF Group is a gripping tale of inventive spirit. Entrepreneurial courage and vision, a whole lot of hard work, and chemical and technical know-how have paved the way for a one-of-a-kind success story that is still ongoing today.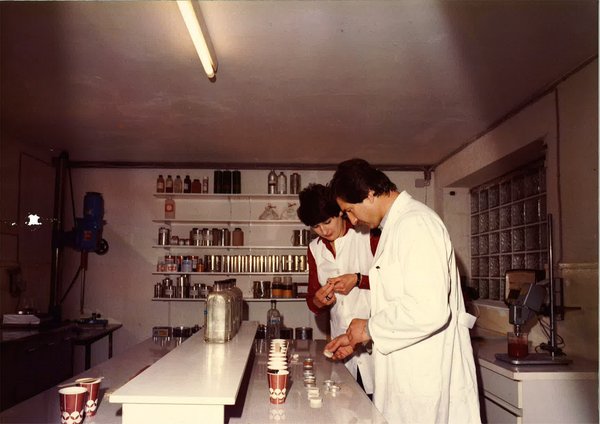 1980
The birth of RAMPF
Tuesday, January 1, 1980, marks the launch of RAMPF Kunststoffsysteme GmbH, affectionately referred to by Rudolf Rampf as a "one-man-woman operation." As the company founder emphasizes:
Starting my own business would never have been possible without the support of my wife!
The year before, Rudolf Rampf had resigned from his position as laboratory manager in a chemical plant, rented the old gymnasium in Grafenberg, a municipality in the Reutlingen district, and converted it into his business premises. This is where Rudolf Rampf mixes his first polyurethane casting resins with the support of his wife Eva-Marion Rampf. From the very beginning, it is very important to him not to depend on just one product. Securing the company's future has top priority. The daytime is dedicated to production and acquisitions, while new products and applications are developed at night.
While visiting a company that builds models, Rudolf Rampf notices that its models made of tropical wood lack dimensional stability. Shortly after, he goes on to develop the first polyurethane tooling board material for modeling – an ingenious invention that largely replaces the tropical woods previously used, thus playing an important part in protecting forests.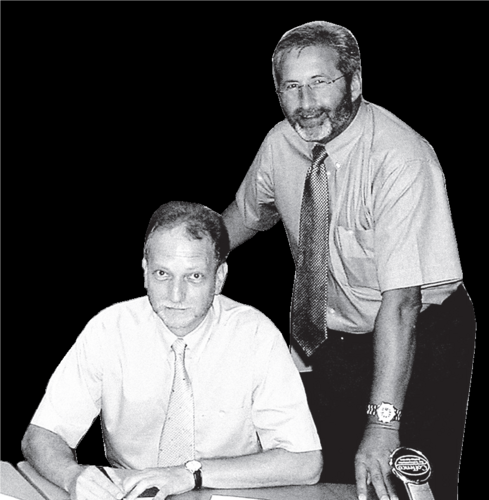 1996
Integration of EPUCRET
Introducing: mineral casting. EPUCRET GmbH from Rechberghausen, a manufacturer of machine beds made of mineral casting, becomes part of the RAMPF Group. Why? Because Rudolf Rampf and the then sales manager and future managing director of EPUCRET, Dr. Utz-Volker Jackisch, recognize the enormous potential of the material. On the one hand, it offers machine manufacturers improved damping properties compared to metallic materials. On the other hand, because mineral casting is partially made from a high-quality epoxy-resin-based binder, RAMPF can expand its competences in the field of reactive resins.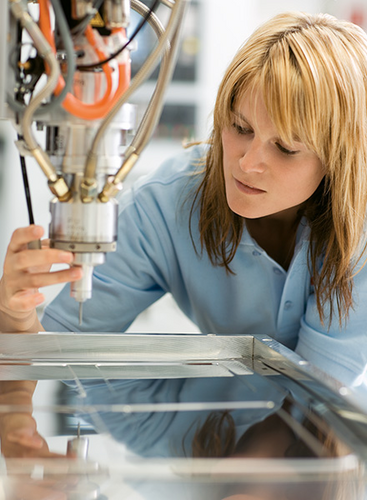 2003
The RAMPF Group is growing
Introducing: mixing and dispensing technology. Another shining example of foresight and pragmatism is the acquisition of the dispensing technology division of Hugo Kern & Liebers GmbH & Co. KG from Schramberg and the founding of RAMPF Dosiertechnik. Reactive resins have to be mixed and dispensed, after all. From this point on, RAMPF becomes a full-service provider – true to the company's motto: Material and machines from a single source.
The first foreign subsidiary. It could be described as a "pleasant side effect". A condition of the recent acquisition is that RAMPF takes over the Kern & Liebers plant in Holland, Ohio. Just like that, RAMPF has its first foreign subsidiary – RAMPF USA. Michael Rampf and Jürgen Penker, Managing Directors of RAMPF USA since 2006, begin building up the RAMPF subsidiary together.
Introducing: alternative polyols. The RAMPF Group then acquires the ecosystems business unit of Regra Kunststofftechnik GmbH based in Pirmasens, later renamed RAMPF Ecosystems, thus underscoring its commitment to sustainability. The Group's focus is on what was then the world's first polyurethane reprocessing plant, which is used to convert sorted polyurethane waste into high-quality recycled polyols on an industrial scale.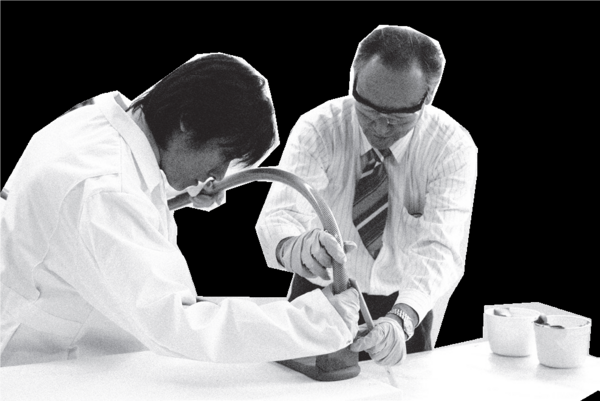 2005
Founding of RAMPF Japan
The second foreign subsidiary. The process of internationalization continues as the subsidiary RAMPF Japan is founded in Osaka. Matthias Rampf and Yoshiaki Naganuma, who still runs the company today, lay the groundwork for success. Once the formation papers have been signed, everything happens in quick succession. The first container filled with RAKU® TOOL board materials arrives in Japan just in time for Christmas – on December 25, 2005. By this point, the products of the Polymer Solutions, Production Systems, and Machine Systems subsidiaries are also selling successfully.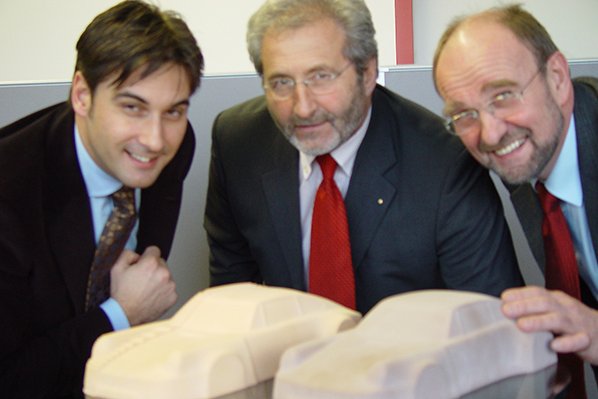 2006
Bringing the sale of RAKU® TOOL products in house
Introducing: RAMPF Tooling. On January 1, 2006, the newly founded RAMPF Tooling GmbH & Co. KG launches a comprehensive range of RAKU® TOOL products worldwide with its own sales department. This has been preceded by a hectic half-year building up a dedicated sales network that extends from the Black Forest all the way to Japan. The boards had previously always been sold through external partners, ever since Rudolf Rampf brought the first board material for modeling onto the market in 1982. As the world's largest producer of board materials, RAMPF now starts taking sales into its own hands.
The company recruits a large number of new staff, invests significant sums of money, and creates its own marketing concept. In addition to board materials, its product range grows to include tooling resins, pastes, and customized Close Contour Castings.
Besides the products' outstanding performance, Rudolf Rampf also emphasizes the tailored solutions and the new technology center in Grafenberg, where staff work on innovations day in, day out.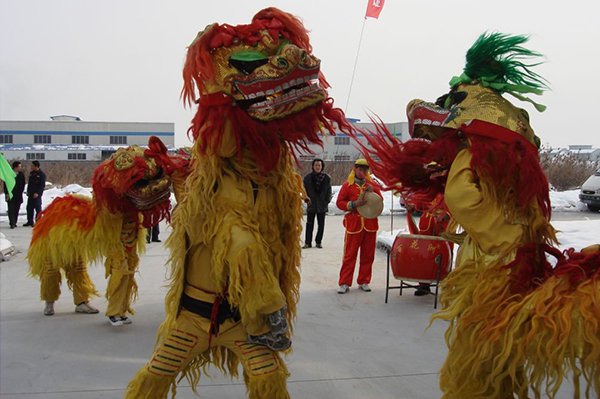 2007
Founding of RAMPF China
The third foreign subsidiary. In 2007, only 24 Chinese companies make it onto the list of the world's top 500 companies as measured by revenue (today that figure is 115), but it is still clear China has enormous growth potential. However, Rudolf Rampf and Michael Rampf, who have been the Managing Directors of the RAMPF holding company since 2005, recognize that China is no longer the "workshop of the world." The father and son see the huge domestic market and know that if they are to break into it, they have to produce locally. And with that in mind, the subsidiary RAMPF China is founded in Taicang.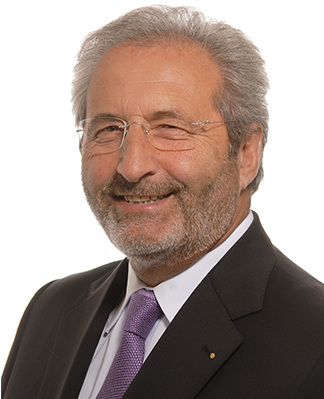 2008
Business medal for Rudolf Rampf
In March 2008, for his services to SMEs, Rudolf Rampf receives Baden-Württemberg's business medal. The award ceremony is held in the New Palace in Stuttgart. The Minister of Economic Affairs, Ernst Pfister, presents the medal, citing the outstanding entrepreneurial achievements of the company's founder from Grafenberg. From the "one-man-woman operation," he has built a world-leading reactive resin company, which in 2008 has around 400 employees and six operating companies.
Running your own company is the endeavor of a lifetime. Building it requires a lot of commitment. It's an undertaking that not only costs money, but also demands a great deal of courage and time
says Rudolf Rampf at the award ceremony. At the same time, the entrepreneur emphasizes that he would not have come this far without the support of his family. RAMPF has been a family business from the very start. His two sons, Michael and Matthias Rampf, have since taken over their father's position.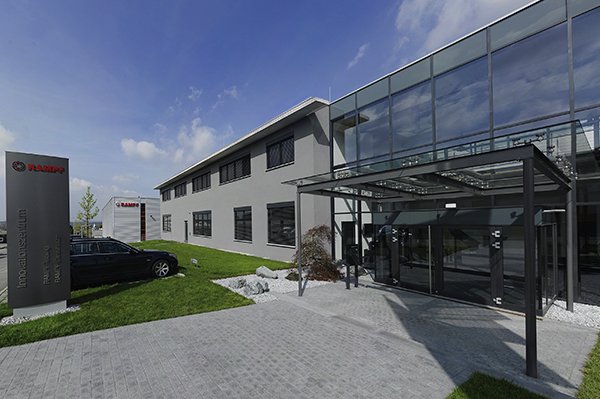 2009
Innovation Center in Grafenberg
After around one and a half years of construction, the big moment comes on July 18, 2009. The new Innovation Center at the Grafenberg site is ceremoniously unveiled to the public. The new building, right next to the existing Plant II on Robert-Bosch-Strasse, follows the RAMPF corporate philosophy and focuses on innovation, service, and sustainability. With a footprint of around 5,800 m2, the Innovation Center offers ample space for laboratories, production, storage, and sales. That's not something an SME of RAMPF's size can take for granted!
At the core of the new building are the spacious rooms of the state-of-the-art laboratory and those dedicated to application technology. The laboratory, production, and sales are interconnected in a way that is intended to ensure an even better service for customers. The way materials and machines interact can be tested directly on the customer project using three different systems, thus allowing for further development.
There is also a comprehensive climate protection and energy-saving concept underpinning the new Innovation Center. A commitment to the environment is deeply rooted in the company's philosophy, which is why the use of renewable energies is a cornerstone of its operations.
Respect for the environment is very important to us, which is why the use of renewable energies has played a major role right from the very start
explains Rudolf Rampf. The roof of the new plant features a photovoltaic system with around 500 solar panels that feed energy into the public grid. The company also makes use of geothermal energy.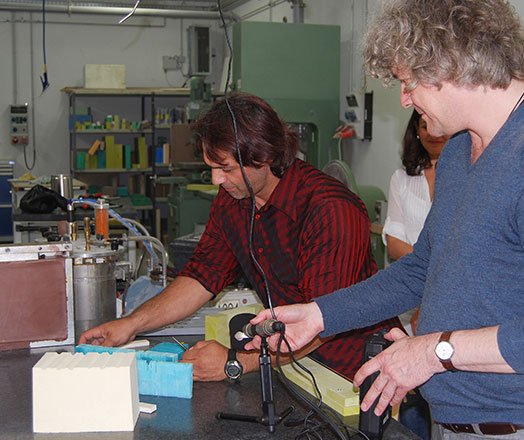 2011
What does RAMPF sound like?
In May 2011, the RAMPF companies join the ranks of sound designers. As part of their innovation management efforts, the Grafenberg companies collaborate with renowned sound artist Peter Philippe Weiss to address the question "What does RAMPF sound like?" For "The Power of RAMPF" project, employees from development, production, and sales journey through the production, development, and administration buildings with recording equipment, collecting the day-to-day noises of their workplace. Instruments they fashioned themselves from board material, foam gaskets, and hardened test pieces give rise to some very special sounds. The noise of the access control system and coffee machines also shape the new soundscape. Peter Philippe Weiss synthesizes the collected recordings into a unique sound. The result is a striking record of the "atmosphere" at our company. "The Power of RAMPF" has been used as the on-hold tune for the telephone system ever since.
2012
Plant II of RAMPF Dosiertechnik
The big day finally arrives on June 20, 2012. After seven months of construction, the new plant II of RAMPF Dosiertechnik in Zimmern ob Rottweil is officially opened by guests from the worlds of politics and business, and by customers, employees, and the Rampf family. The new logistics and service center is a response to the growing demand for low-pressure mixing and dispensing systems. "Without the entrepreneurial decision by the RAMPF family to invest in the new building, it would not have been possible for the company to continue growing in this way," says Bernd Faller, Managing Director of RAMPF Dosiertechnik. The company's healthy development has made it necessary to expand capacity.
Customers have created enormous demand for innovative RAMPF Dosiertechnik systems for processing reactive casting resins and we were no longer able to meet that demand with the existing application engineering, assembly, and storage facilities
explains Michael Rampf, CEO of RAMPF Holding. The state-of-the-art extension offers a useful area of over 4,000 m2 for additional application engineering activities, a new contract manufacturing facility, and a logistics center that will enable RAMPF Dosiertechnik to respond to customer needs even more effectively in the future. The state-of-the-art plant is the fifteenth new construction in the RAMPF Group's 30-year history and the fourth in the last four years.
2012
Rudolf Rampf retires from operational management
It is June 30, 2012 and Rudolf Rampf is stepping down from his role as the operational manager of RAMPF Holding. From now on, the international RAMPF Group will be in the capable hands of his two sons Matthias and Michael Rampf, as CEOs, and Horst Bader, as Managing Director. Matthias also becomes CEO of RAMPF Ecosystems GmbH & Co. KG in Pirmasens. Although the company's founder, Rudolf Rampf, retires from operational management, he remains with the company as chairman of the newly established Advisory Board, which will be dissolved in 2016. Michael Rampf is grateful to his father for the trust he has placed in him and for his foresight:
Our father has set a great example through his entrepreneurial endeavors. From the very outset, he was intent on securing the future of the company he founded in every respect – including his successors. He gave my brother and me full responsibility and let us follow our own path.
The groundwork for the company's succession is laid as early as 2004, when Michael Rampf joins RAMPF Holding as Managing Director. Then, in 2007, Matthias Rampf joins the holding company as Chief Executive Officer. In the same year, Horst Bader, former Managing Director of RAMPF Giessharze GmbH & Co. KG, becomes Managing Director and CFO of the holding company. He assumes responsibility for finance, controlling, and strategic purchasing.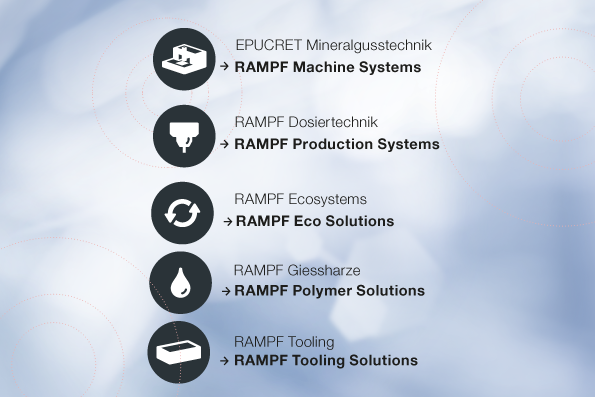 2014
Rebranding the five core competences of the RAMPF Group
As of July 1, 2014, the five competences of the RAMPF Group begin operating under new names that reflect both the range of services that has grown over the years and the Group's increasing internationalization. These new names for the core competences also promote cross-company awareness and closer collaboration between the operational units. As Michael Rampf emphasizes:
The RAMPF Group stands for engineering and chemical solutions. The new company names reflect the much broader portfolios that our companies have built up over the years. The English terminology better encapsulates RAMPF's global presence on the world markets as a solutions-oriented, full-service provider. The companies in the Group highlight the diverse range of innovative potential that comes from combining engineering and chemical solutions. These areas of competence are best described with the terms "systems" and "solutions".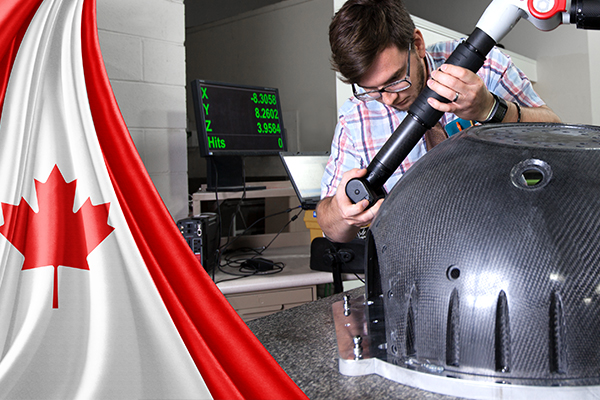 2016
New core competence: RAMPF Composite Solutions
Introducing: RAMPF Composite Solutions. With the acquisition of the Canadian company Apex Composites, the sixth core competence, RAMPF Composite Solutions, is established. The full-service lightweight construction provider is based in Burlington, Ontario. Matthias Rampf is delighted with the new addition to the RAMPF Group:
We looked at the "megatrends," such as mobility and digitalization, as well as business areas where we could leverage synergies between our companies' competences. In both cases, we came to the same conclusion. The production of carbon fiber and glass fiber composite parts is the business area with the greatest potential for RAMPF.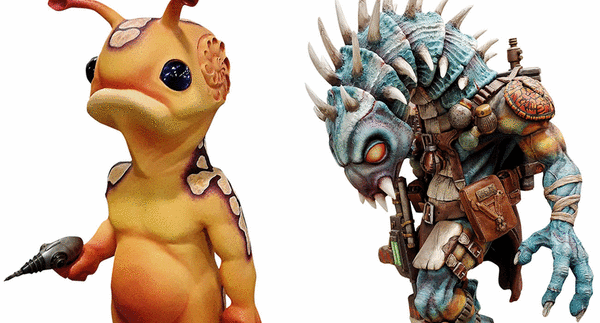 2016
RAMPF acquires Innovative Polymers, Inc.
RAMPF acquiresInnovative Polymers, Inc., a company based in St. Johns, Michigan, a supplier of innovative polyurethane systems for mold and model construction applications. Innovative Polymers, Inc. is then integrated into the North American subsidiary RAMPF Group, Inc., This subsidiary had been operating on the NAFTA markets since 2003, supplying model construction and styling board materials, close contour castings, close contour blocks, and close contour pastes as well as liquid systems under the RAKU® PUR brand.
Our acquisition of Innovative Polymers will enable us to expand our product portfolio and thus open up new business opportunities in industries where we're already active
says Jürgen Penker, Managing Director of RAMPF Group, Inc. Penker also sees the integration of Innovative Polymers, Inc. as a great opportunity to develop new products and services: "With more than 20 years of experience in developing and manufacturing reactive resin systems, the workforce has wide-ranging specialist expertise. As a part of RAMPF, they now have access to a fully equipped laboratory and to prototyping plants, which will give product development a real boost."
These polyurethane and epoxy products are used in a wide variety of industries and applications. For example, they can be found in industries such as the automotive, electronics, architecture, and medical sectors as well as in aquariums, cruise ships, and theme parks, where characters like the aliens pictured here are created.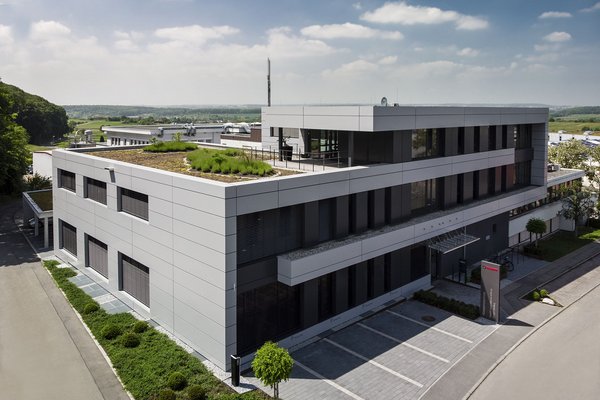 2016
New administration building in Grafenberg
"Another topping-out ceremony was held on this exact spot 34 years ago – for our former family home, the first building that the Rampf family erected in Grafenberg. Today we are celebrating the Group's ninth building in Grafenberg and its 17th overall," says Matthias Rampf, the CEO of RAMPF Holding responsible for property, in his speech at the ceremony for the new administration building in Grafenberg's Albstrasse.
That is testament not just to the success of RAMPF, but also to our commitment to this location and to our identity as a midsize family company that is firmly rooted in this region.
A few months later, in September, the new, state-of-the-art building, directly connected to the previous administration building, is ready for use. The new building expands the existing capacities of RAMPF Holding to include 500 m2 of office space and also houses an important new addition – the "flavor laboratory," a spacious 150-square-meter cafeteria for the entire Grafenberg site!
Around 35 employees from the fields of IT, facility management, quality management, and human resources as well as the legal department move from the holding company's old administration building to the new premises. The management team of the holding company – CEOs Matthias and Michael Rampf, Managing Director Horst Bader, and Chairman of the Advisory Board Rudolf Rampf – also relocate to the new building. The previous building remains intact and in use.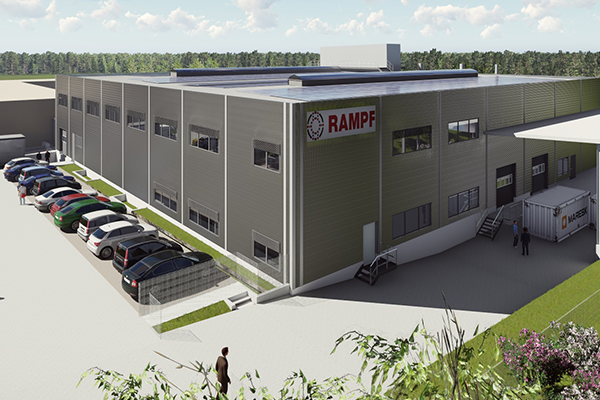 2017
New production facility in Grafenberg
The RAMPF Group expands its production capacity at the Grafenberg site with the inauguration of its new production facility. This now provides RAMPF Tooling Solutions with 4,000 m2 of space on two floors to produce styling, modeling, and tooling boards made of polyurethane and epoxy. Once the new building is occupied, the production areas currently used jointly by RAMPF Tooling Solutions and RAMPF Polymer Solutions are handed over in full to RAMPF Polymer Solutions.
With both RAMPF Tooling Solutions and RAMPF Polymer Solutions showing excellent growth, we have decided to launch an additional production facility at our Grafenberg site. The new building gives both companies the physical capacity for further growth and also creates new jobs
says Matthias Rampf, CEO of RAMPF Holding. The facility was built on land adjacent to the RAMPF Innovation Center. And just like with this existing building, care was taken when constructing the new production facility to ensure it was energy-efficient enough to meet the high sustainability standards of the RAMPF Group. "By designing this new facility as a KfW Efficiency House 55, we have set ourselves a standard that goes further than legal requirements," says Matthias Rampf.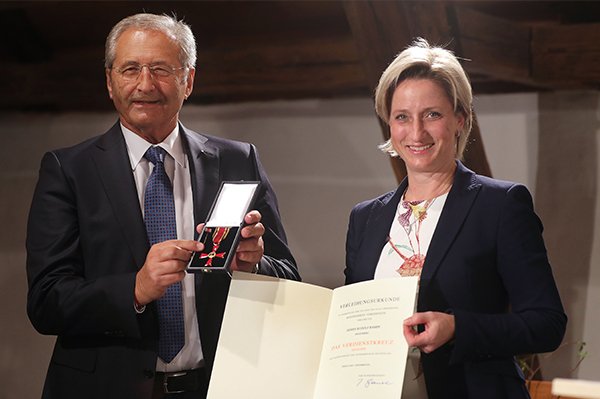 2017
Rudolf Rampf receives the Federal Cross of Merit
Inventor, entrepreneur, active citizen – Rudolf Rampf is awarded the Order of Merit of the Federal Republic of Germany for his entrepreneurial achievements and social commitment. Around 200 guests come to the historic Alte Kelter Grafenberg to attend the official presentation by Baden-Württemberg's Minister of Economic Affairs Nicole Hoffmeister-Kraut, who lauds Rudolf Rampf for his achievements:
People like you have helped turn Baden-Württemberg into a major business location and globalization success story. [...] The fact that you have successfully handed over the reins of the company you founded to the next generation in the shape of your sons is even more evidence of your far-sightedness as an entrepreneur.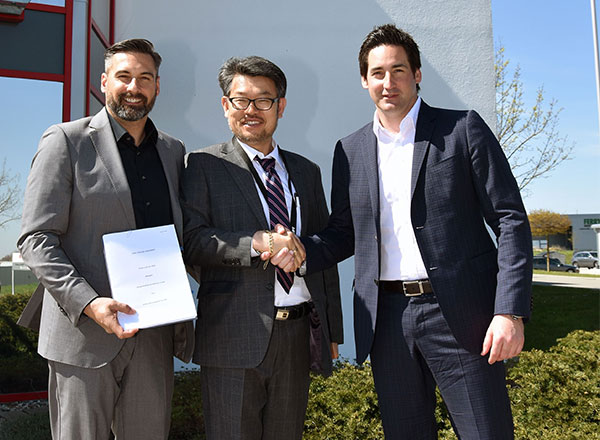 2019
Founding of RAMPF Korea
The fifth foreign subsidiary. Producing in Asia for Asia – the collaboration with long-standing partner Orient Dosiertechnik from Korea is restructured and the joint venture RAMPF Korea is founded, specializing in mixing and dispensing systems. Yonny Eom, Managing Director of RAMPF Korea:
Our companies have really grown closer over the years, with many colleagues becoming friends. Together, we will make RAMPF Korea a success story.

2020
40 years of RAMPF
Congratulations! RAMPF celebrates its 40th anniversary! A lot has happened in the four decades since Rudolf Rampf entered RAMPF Kunststoffsysteme GmbH into the commercial register on January 1, 1980. The one-man operation in the old Grafenberg gymnasium has evolved into an international, successful corporate group with over 900 employees spread across twelve locations and three continents. What has not changed, however, is the company's innovative drive, consistent aspiration to create the best custom solutions, and enthusiasm for the products that make RAMPF the global market leader in numerous industries.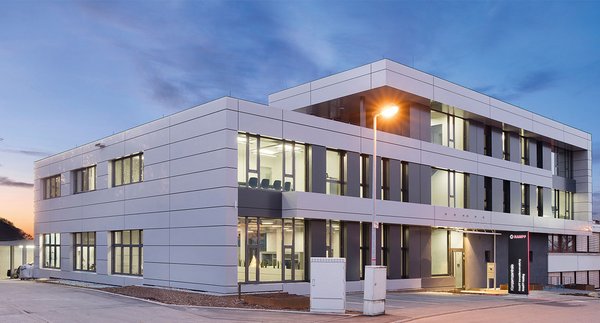 2021
Establishing an Advisory Board
Good governance in a family business not only involves good leadership, but also adequate controls. By establishing an Advisory Board made up of three external advisors – Werner Borgers (Chairman), Dr. Hans-Joachim Kogelnik (Chemistry Advisor), and Mark Furtwängler (Engineering Advisor) – the RAMPF Group is setting its sights on the future. The company is already benefiting from the strategic added value created by the Board, and will continue to do so for years to come. Moving forward, the Advisory Board will act as the supervisory and controlling body of the RAMPF Group and advise all managing directors in an effort to prevent any missteps and encourage far-reaching corporate decisions.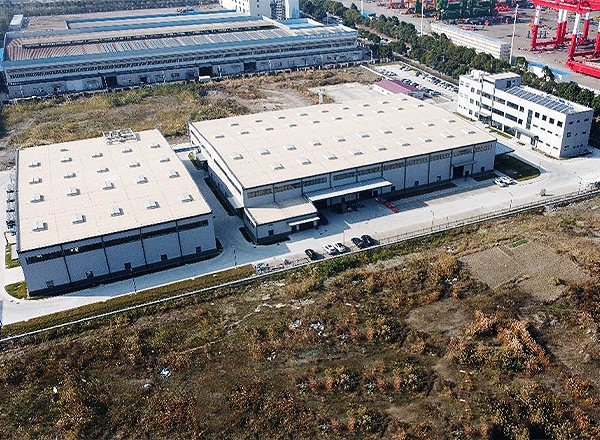 2022
From Taicang to Nantong
With the construction of its own production building in Nantong and a corresponding expansion of its production capacities, RAMPF is laying the tracks for further growth in the Chinese market.
Products and solutions from the Machine Systems and Polymer Solutions divisions are developed and manufactured with state-of-the-art technical equipment on a site area of 35,500 square meters.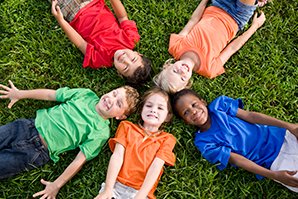 Corporate citizenship – more than just a buzzword. The RAMPF Group is well aware that a company does not operate in a vacuum and takes very seriously the need to act responsibly.
In 2001, it set up the Rudolf Rampf Foundation to support the young people of Grafenberg in their sporting, musical, and other activities. To date, the foundation has provided more than 40,000 euros of funding.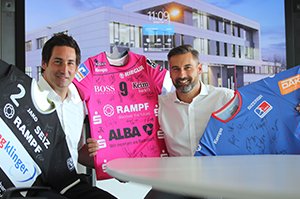 Passion, dedication, team spirit, excellence, fair play – that is what we identify with. And that is why, as a sports partner, we support both professional and amateur clubs, including handball, soccer, and tennis.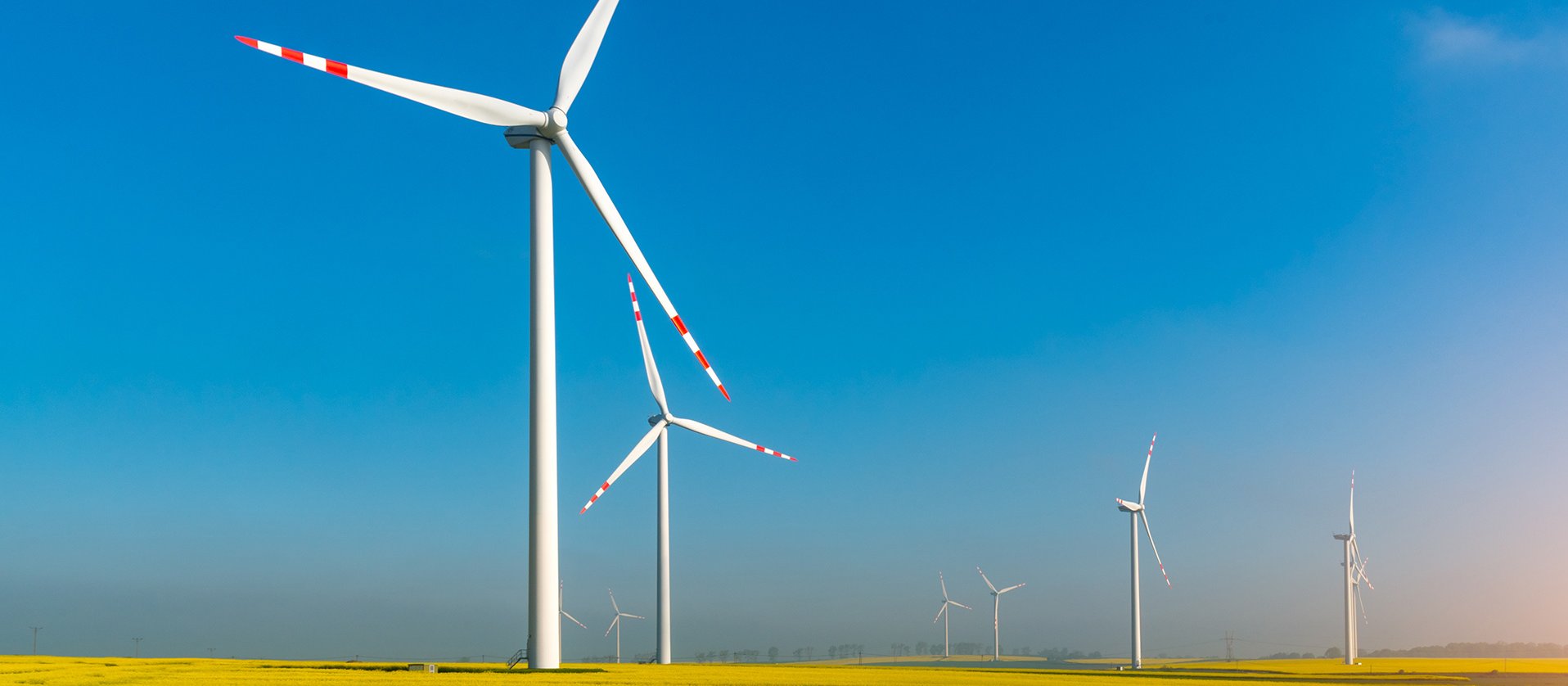 Protection of the environment
Environmental protection and the conservation of finite resources have played an important role at our company from day one. Rudolf Rampf set a milestone with the invention of the first polyurethane board for model making.
One aim of this development was to replace ornamental wood types such as mahogany with plastic in order to avoid further depletion of the world's forests.
Since then, the company is constantly evaluating if technical and economic measures can be taken in the interests of environmental protection.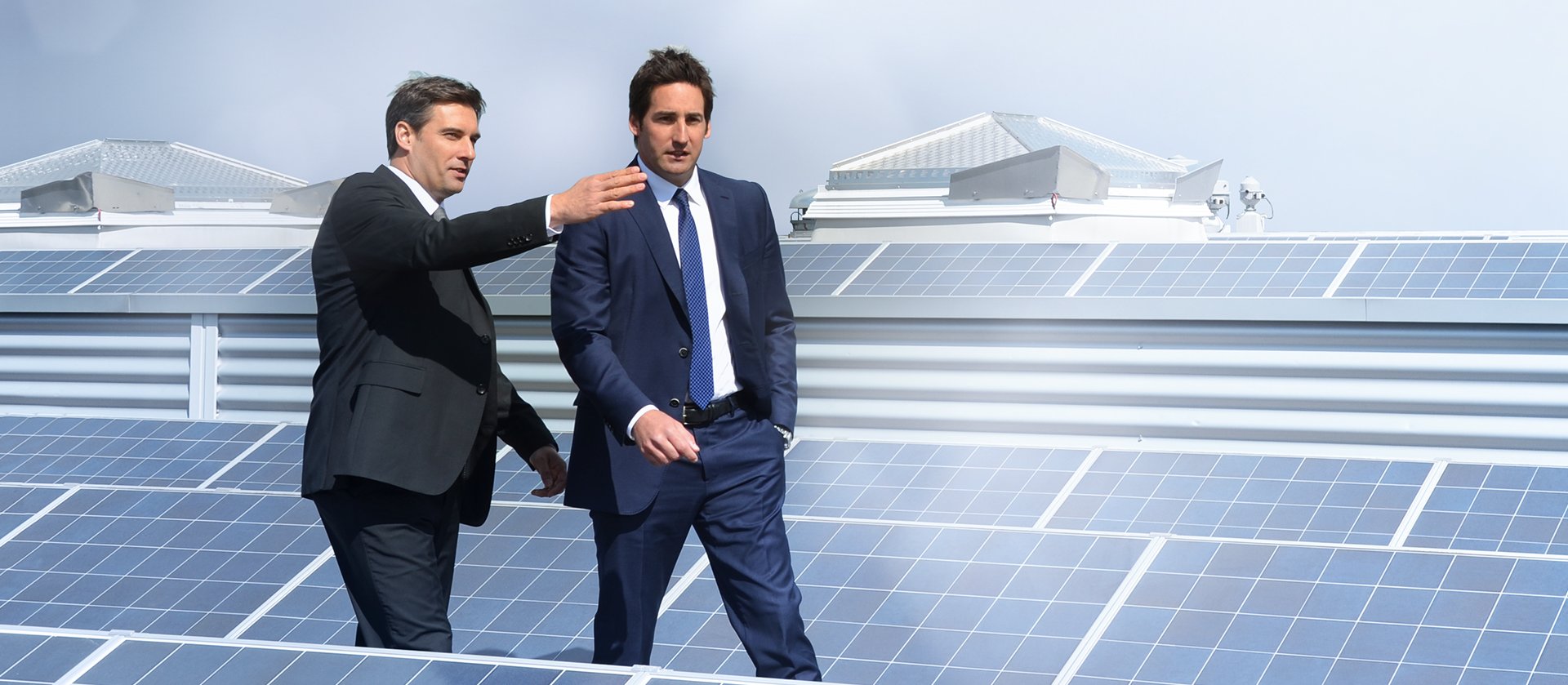 Commitment to sustainability
Sustainable management is a matter of course for RAMPF. As a family-run business, we pursue the goal of being economically successful and always acting in an ecologically and socially responsible manner. Bringing this claim to life is not just up to management – at RAMPF, all of us act as one.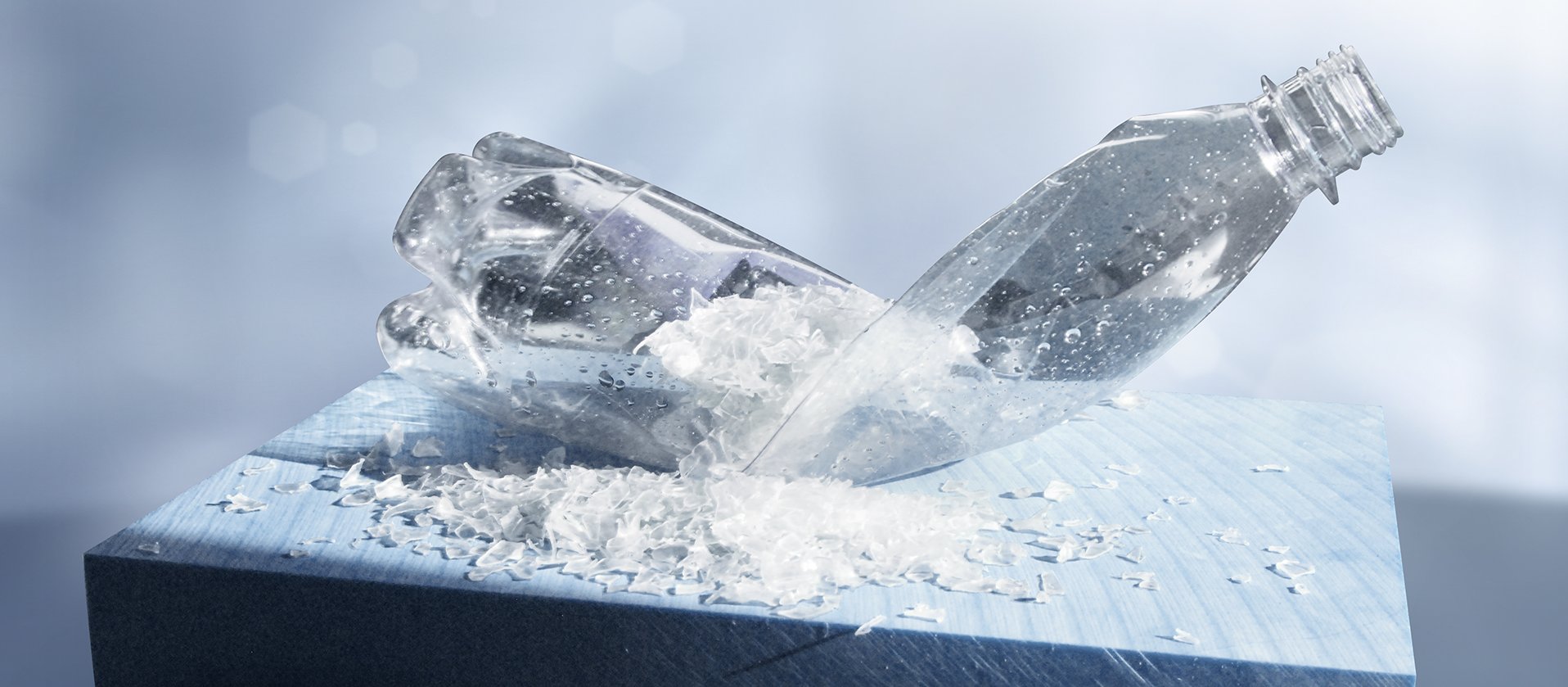 Product stewardship
Environmentally compatible product design is a mainstay of our efforts to achieve sustainability. An important aspect when developing each new product is to determine whether it can contain a certain percentage of recycled polyol.
Where economically feasible, we also consider developing a custom-made recycling polyol – depending on the anticipated annual purchase quantity.
The use of renewable raw materials is becoming increasingly important, too. Instead of looking to synthetic chemicals, preference is given to sourcing natural oils (such as castor oil) as the basis for our products.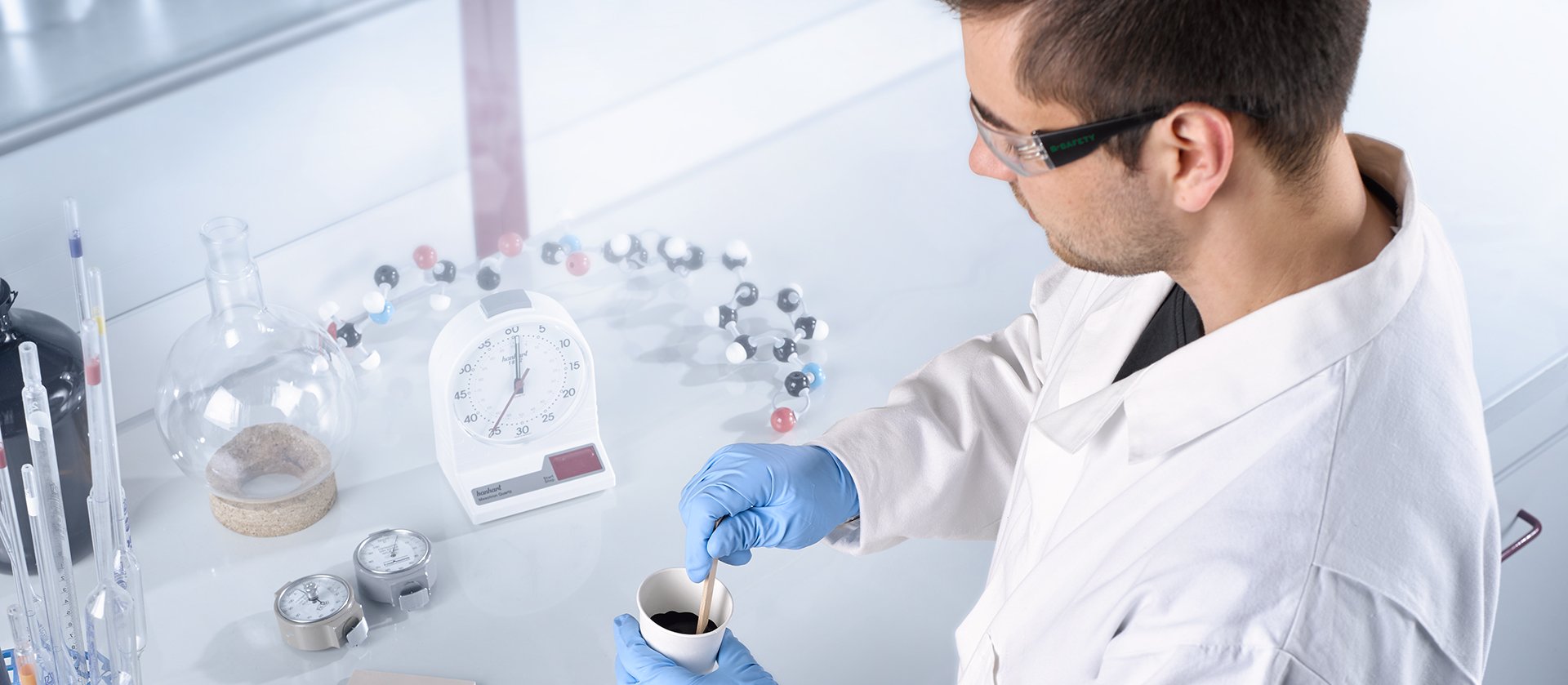 Responsibility toward our employees
In its role as a family-run company and employer, RAMPF always strives to be a reliable partner and aims to create the best possible working conditions for employees.
Our comprehensive occupational safety concept is based on a holistic view of the work system in place that covers all the relevant technical, organizational, and HR aspects involved in optimizing safety.
Acting responsibly means taking a preventive, systematic, and comprehensive approach to all aspects of safety. This is the only way of identifying, evaluating, and eliminating risks. It involves, for example, designing fault-tolerant plant and equipment that prevent errors and minimize downtime. Safe operation of equipment at our production facilities is ensured by written instructions, training measures, and practical drills.