Are you using a smartphone to visit our website? Did you come to the office by car, bus, or train this morning?
If so, you know us already, as you come into contact with products containing RAMPF technology on a daily basis. While they are only rarely visible, nothing would work without them.
That's as true today as in the past.
Vision
The history of the RAMPF Group is a gripping tale of inventive spirit. Company founder Rudolf Rampf had entrepreneurial courage, creative ideas, and a quite unique tenacity that still shapes the nature of the company today. We at RAMPF are pioneers, lateral thinkers, and idea generators. In line with our claim "discover the future", we have a lot planned – in the form of even more customized solutions for our customers and partners!
Facts & Figures
We are present worldwide with more than 900 employees at 12 sites. In the United States, Canada, Germany, Japan, China, and Corea we have our own production facilities.
Our service and sales partners can be found on almost every continent.
"Why work at the Grafenberg site?"
Grafenberg is just a 30-minute congestion-free drive south from Stuttgart, the capital of Baden-Württemberg, in an idyllic setting in the picturesque landscape of the Swabian Alb Biosphere Reserve. Here you can enjoy peace and quiet in fresh air completely free of traffic fumes. Once you've finished work for the day, you can take a trip to Outletcity Metzingen, to Reutlingen, the largest population center in the district with its excellent shopping and numerous restaurants, or to the picturesque university town of Tübingen.
"Why work at the Pirmasens site?"
It's very easy to challenge yourself both intellectually and physically in Pirmasens. Following a visit to the Dynamikum Science Center, where you can immerse yourself in the fascinating world of science and technology, head for the Pfälzerwald, the largest continuous stretch of forest in Germany, for a hike or a mountain bike ride. The land of croissants, baguettes, and wine is also within touching distance, because France is just a stone's throw away.
"Why work at the Wangen site near Göppingen?"
Wangen is a municipality in the Göppingen district at the outer edge of the Stuttgart Metropolitan Region. The numerous small and medium-sized businesses with creative, hard-working employees give it a dynamic buzz. In Göppingen, just a few miles away at the foot of the Hohenstaufen mountain, you will find an attractive range of cultural and leisure activities, beautiful green spaces, and numerous bars and restaurants.
"Why work at the Zimmern o. R. site?"
The Rottweil district is a transition point between the Black Forest and the Swabian Alps. This means nature at its very best, but that's only the start. The region also boasts world-renowned castles and palaces, Germany's highest visitor platform, one of Europe's best-known open-air festivals, attractive residential areas, top-class restaurants, great bars, and interesting museums.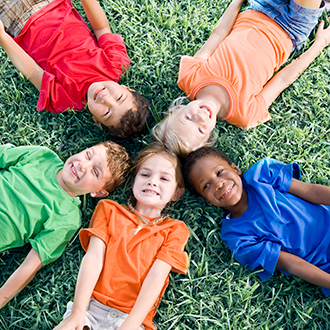 Rudolf Rampf Foundation
The RAMPF Group takes the need to act responsibly seriously.
In 2001, it set up the Rudolf Rampf Foundation to support the young people of Grafenberg in their sporting, musical, and other activities.
To date, the foundation has provided more than 40,000 euros of funding.
READ MORE ABOUT Rudolf Rampf Foundation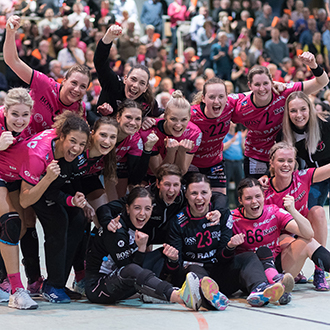 Sponsoring
Passion, dedication, team spirit, excellence, fair play – that is what we identify with. And that is why, as a sports partner, we support both professional and amateur clubs, including handball, soccer, and tennis.
READ MORE ABOUT SPONSORING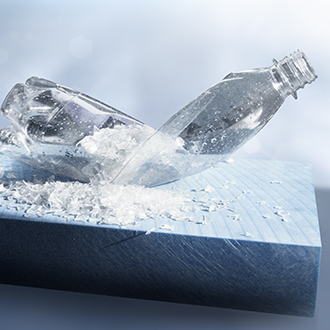 Product responsibility
Environmentally compatible product design is a mainstay of our efforts to achieve sustainability. An important aspect when developing each new product is to determine whether it can contain a certain percentage of recycled polyol. The use of renewable raw materials is becoming increasingly important, too. Instead of looking to synthetic chemicals, preference is given to sourcing natural oils (such as castor oil) as the basis for our products.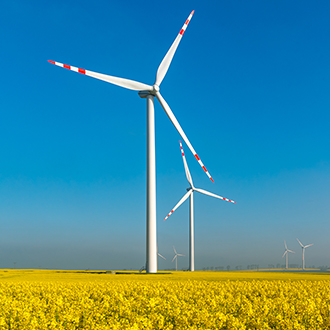 Future and environmental protection
Environmental protection has played an important role at our company from day one. Rudolf Rampf created a milestone with the invention of the first polyurethane model board. One aim of this development was to replace ornamental wood types such as mahogany with plastic in order to avoid further depletion of the world's forests. In the future, we will continue to use all possible technical and economic measures to minimize environment impact and conserve natural resources.
2016 - 2017
RAMPF Composite Solutions - the new core competence
RAMPF aquires the Canadian company APEX Composites a leading expert in the design, engineering, and manufacture of composites parts, and integrates it into the Group as the sixth core competence: RAMPF Composite Solutions.
Rudolf Rampf, founder of the international RAMPF Group, receives German Federal Cross of Merit.
2014 - 2015
Rebranding of the core competences and record sales
The new anglicized company names reflect the much broader service portfolio and growing internationalization of the Group. The RAMPF Innovation Award, which recognizes highly innovative achievements by RAMPF Group staff, is presented for the first time. The RAMPF Group concluded financial year 2014/15 with record sales up 17 percent. The key focal point of the new investments is the construction of a production plant and administration building in Grafenberg. In 2016, RAMPF acquires the Canadian company APEX Composites and integrates this into the Group as a new core competence.
2011 - 2013
Successful business succession and further expansion
Company founder Rudolf Rampf retires from managing the RAMPF Group and transfers responsibility to his sons Michael and Matthias, who now act as CEOs of RAMPF Holding. As at June 30, 2012, the group of companies has a combined workforce of 525. The consolidated annual sales for FY 2011/2012 is 120 million euros. The RAMPF values – fairness, trust, support, recognition, sustainability, and RAMPF commitment – are set out in words and images in our Group-wide "Added. Value." communication campaign.
2005 - 2010
Growth and restructuring
RAMPF Giessharze celebrates its 25-year anniversary. A new branch is founded in Osaka, Japan, as well as RAMPF (TAICANG) CO., LTD, in China. The Group acquires the foam gasket section of Chemque, and the Innovation Center is opened at the headquarters site in Grafenberg.
1996 - 2004
The RAMPF Group is created
RAMPF Giessharze is joined by the companies EPUCRET, RAMPF Tooling, RAMPF Dosiertechnik, and RAMPF Ecosystems. The first overseas subsidiary is set up in the United States – RAMPF GROUP, INC.
1980
Foundation of RAMPF Kunststoffsysteme GmbH
Rudolf Rampf established the Rampf Kunstoffsysteme GmbH in Grafenberg, which is located between Stuttgart and Reutlingen. The one-man operation is based in the old Grafenberg gymnasium. Rudolf Rampf mixes the first polyurethane casting resins by hand and development takes place at night.
Our employees have the opportunity to develop ideas and bring them to market maturity.
This exceptional innovative strength is a key pillar of our success.