Online application
Please apply using our online portal by preparing a cover sheet, an appropriate covering letter, your résumé, and an annex with your certificates (see application tips). You should preferably use Adobe pdf format.
Confirmation application received
You will receive an automated confirmation of receipt by e-mail.
RAMPF looks through documents
We will assess the application internally and pass it on to the relevant departments.
Invitation to RAMPF apprentice test circuit
If your application meets with a positive response, we will get in touch and invite you to our test circuit.
RAMPF apprentice test circuit
Test circuit contents:

a) Individual test

b) Group discussion

c) Written answers to questions

d) Practical exercise
Interview
If you pass the test, we will invite you to a personal interview.
If successful, apprenticeship contract
If you continue to impress, we will offer you a contract – and will look forward to welcoming you to RAMPF as an apprentice. Further details of your contract can be discussed at this stage.
General requirements
Pay attention to grammar, spelling, and punctuation
Create an appealing, positive overall impression (individual, personal touch)
If applying by e-mail, attach all documents combined in a single pdf file
Cover sheet
Name of applicant
Indication of career choice
Company
Possibly, application photo (digital, professional quality)
Personal letter of application (ideally one A4 page)
Applicant's name, address, phone number, and e-mail address, address of company (find out name of direct contact), and date of letter
Subject line referring to apprenticeship
Direct opening salutation
Grab the company's attention with a creative initial sentence (no empty phrases)
Indicate the applicant's career choice and the source of the apprenticeship details (e.g. careers fair, company website, etc.)
What is the applicant doing at present and what are the reasons for the application?
Why is the applicant a good fit for the company and the chosen career?
What makes the applicant stand out from the crowd?
Signature
Annexes
Résumé in table form
Address
Personal data
Education / professional experience
Internships / special skills
Leisure activities
Date and signature
The résumé should provide a complete profile of the applicant. It is also important to indicate what the applicant will be doing between the application and the start of the relevant apprenticeship.
Certificates
The school grades obtained for German, math, and English are particularly important in our eyes, as are those for all subjects that are relevant to the apprenticeship, such as economics, chemistry, and technology. IT skills and the grades obtained for conduct and teamwork are also deemed important.
We require copies of all relevant graduation / training certificates as well as performance records (end-of-year reports) for the last two years. The more documents applicants include, the easier it is for us to assess their overall performance.
Internships and other experience
Activity reports
Information about special achievements both inside and outside school
It is important to include with the application proof of all relevant achievements / successes / skills that could be of value for the application (e.g. internships completed, certificates, etc.). We can only assess what we can see!
Technology inspires!
I got to know RAMPF at the "starter" training fair in Rottweil and was immediately taken with the nice team and impressed by the high-tech dispensing robots. Technology has always interested me: Already at secondary school I knew that I wanted to learn a technical profession. Now I am in the third year of my mechatronics training and I am very grateful that I got the chance to complete this training at RAMPF. Last year I was involved in the construction of our pinball machine and worked together with my colleagues on the basic construction with all sensors and on the CNC program for milling the obstacles.
Swenja Schrader
More information about training at RAMPF can be found here.
Highly motivated!
I have been working as a junior marketing consultant in the global marketing department of the holding company since August 2020. Before that, I had completed three years of training as an industrial clerk at RAMPF Polymer Solutions. As part of the training, I have been very well prepared for my current tasks. I worked in the department for a total of eight months and was fully integrated into the team from the start. This gave me a comprehensive insight into the daily activities of global marketing and I was then able to assess very precisely whether I like the job and what skills are required. When I started as a junior marketing consultant, I was given a lot of trust and responsibility for numerous topics, which motivates me to keep learning.
Magdalena Büttner
Future-oriented!
One should already think about tomorrow today, which also confirms RAMPF's motto: 'discover the future'. That's what I used to look for when looking for a training company, and RAMPF convinced me in this regard. Because here you get both first-class training and further perspectives for the future. This includes, among other things, the numerous further training opportunities and the RAMPF Academy, which offers group-internal training and courses on a variety of topics. Occupational health management is also an investment in the future because it helps you to stay healthy and fit. In addition to the varied tasks in the respective departments, I have participated in many exciting events over the past two years, including the group-wide trainee days and trainee fairs. RAMPF is, on the one hand, a large, internationally active group of companies and, on the other hand, a down-to-earth, medium-sized family company, which ensures a challenging and at the same time pleasant working atmosphere.
Noah Wagner
Time has flown by!
My very first contact with RAMPF was shaped by sport: RAMPF is a sponsor in the athletics department of TuS Metzingen, in which I have been active since 2016. After researching the internet and receiving very positive feedback from friends who work at RAMPF, I applied for an apprenticeship as an industrial clerk at RAMPF Polymer Solutions. The application process was very creative, the discussions were challenging but always fair. I am now in the third year of my apprenticeship - time has flown by! As a trainee, you get to know so many departments and colleagues that it can never be boring. RAMPF is a family-owned company, and that shapes everyday working life: dealing with one another is trustful and respectful, you are welcomed with open arms in every department. I am looking forward to the last year of my apprenticeship and what may come afterwards!
Aileen Türk
A flying start!
It all started when I read a press report about RAMPF in the daily newspaper, followed by an apprenticeship as an industrial clerk, followed by a dual degree in business administration at the DHBW in Stuttgart - and I've been working in the Global Human Resources department since October 2020 of the holding company as a Junior HR Expert. From this point of view, I have made very good use of the further training opportunities that the company offers, including the additional qualification as a training ambassador. The expectations of training and studies - a varied daily work routine and a trusting and motivating working atmosphere - were fully met. Whether as a trainee, student or now as a young professional, I was immediately accepted as a full team member in all departments and was given responsibility accordingly. It was also my goal to find out where my strengths lie and in which area I would like to work after graduation. I also succeeded in doing that and I am looking forward to getting off to a flying start in the human resources area.
Jasmin Berger
Have you not found what you are looking for?
Is this perhaps not the right vocational course for you? Or perhaps you would like to keep looking to see the other ways you could shape your future at RAMPF? Then click here to see our full range of training opportunities.
The RAMPF Group stands for engineering and chemical solutions.
Our products and solutions can be found in almost every industry worldwide.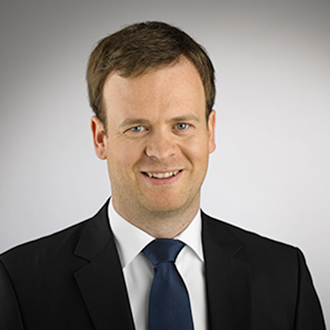 Dein Ansprechpartner
Christopher Haid
Abteilungsleitung operatives Personalwesen, Human Resources
+49.7123.9342-1121
Zum Kontaktformular