04/21/21
|
Machine beds & components
How to (1) – Manufacturing Mineral Casting Components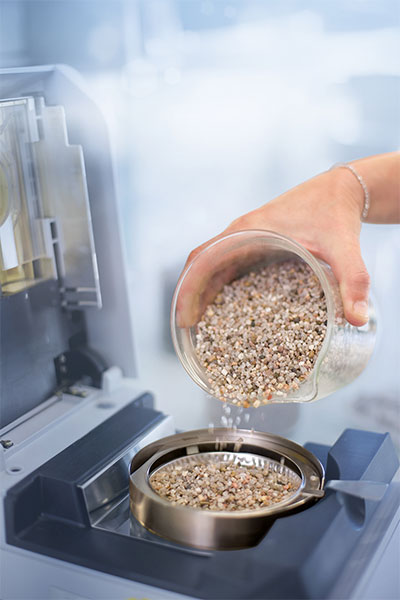 Dispensing: In order to achieve reproducible material properties, the individual components of the binder (resin, hardener, and additives) and the grain fractions of the filler mixture must be precisely dispensed. This is done volumetrically via dispensing screws / dispensing pumps.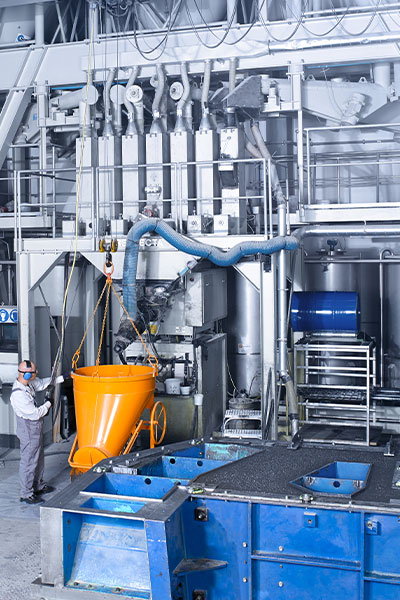 Mixing: The mixing process comprises two steps. First, the grain fractions are mixed to the grading curve. The epoxy resin with the hardener and the binder additives are mixed separately. To bind the mineral casting material, the fillers must be completely wetted with the binding agent; this is done in the second step after the two mineral casting components have been brought together. The result is a viscous, but pourable mass – the mineral casting. Powerful mixing and dispensing systems ensure optimal mixing and wetting levels and can process over 6 t of mineral casting per hour.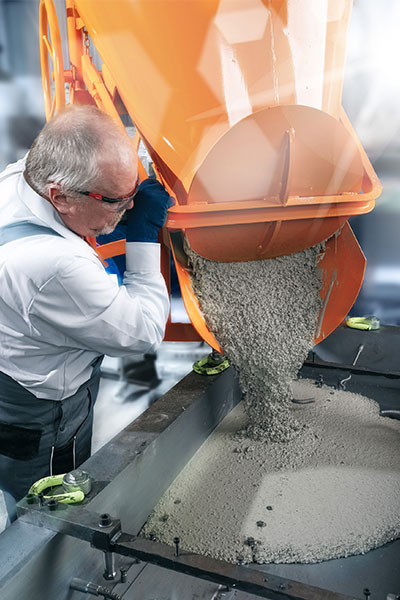 Casting: The mold is usually filled from a pouring ladle or directly via the mixing plant. Because the casting process can take several hours for large-volume parts, the time in which the mineral casting mixture remains workable plays an important role. In the case of epoxy resin-based mineral casting systems, the pot life is two to six hours, depending on the temperature and chemical setting.
Interesting articles
An Ultra-Stable Combination
The filling of steel and cast structures with epoxy resin-bonded mineral casting is a well-established technique. More than that, machine bed assemblies are increasingly being designed as hybrid structures from the outset – using…
Bonding Pebbles
Leading mechanical engineers use mineral casting for constructing their machine base. Why? Dr. Thomas Abel, Director of Laboratory at RAMPF Machine Systems, knows the answer