Strong partners for the household appliance industry
Reliable two-component bonding of oven control panels with Openair-Plasma®
Miele has been a leading manufacturer of household appliances for over 120 years. Headquartered in north-west Germany, it is committed to systematically developing long-lasting, user-friendly products based on innovative technology. Each year, the Miele plant in Oelde manufactures over 380,000 appliances in a total of around 1,000 different versions – a level of variation that also places the highest demands on production operations.
Surface pre-treatment vital for long-lasting bonding
The innovative dispensing technology of RAMPF Production Systems, a long-standing business partner of Miele, contributes to the company's smooth production processes and high quality standard. Semi-automated CNC dispensing systems are developed that reliably bond stainless steel and glass for control panels on ovens and similar appliances. The requirements relating to surface quality are extremely high. To ensure reliable, permanent bonding, surfaces must be pre-treated before applying the adhesive. This was previously done in a separate cleaning operation at Miele, which involved additional steps and process time. Plasma pre-treatment with simultaneous ultra-fine cleaning is more efficient and can be integrated directly into the production process. This innovative solution uses atmospheric plasma technology to clean and activate the surface. The resulting enhanced adhesion ensures long-lasting joints on components subject to high stresses.
Plasma treatment integrates seamlessly into production
A functional unit for plasma pre-treatment is easy to install in RAMPF dispensing systems and integrate into existing production processes. Simultaneous process monitoring and the elimination of additional steps mean pre-treatment and adhesive application can be combined to optimize cost-efficiency and time savings. Plasmatreat in Steinhagen, not far from Miele's headquarters, is a specialist in plasma technology and has been working with RAMPF in this field for many years.
Interesting articles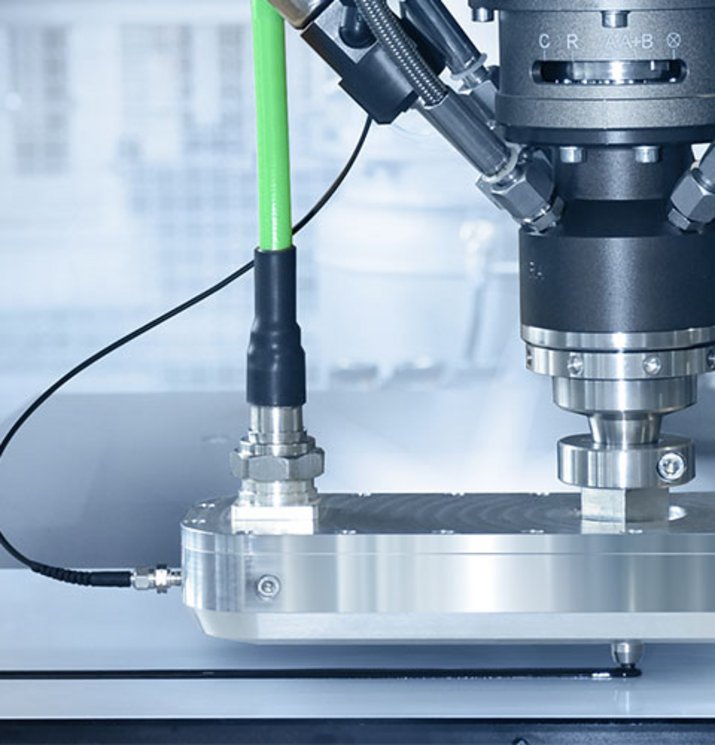 Sealing, Bonding. Casting. At the Speed of Light.
Faster than ever before – RAMPF's new modular microwave technology RAKU® Microwave Curing achieves ultra-fast curing and processing times when mixing and dispensing sealing systems, adhesives, and casting resins.