Professional Sports in Times of Corona
These are exceptional times. Across the globe, governments are taking drastic measures to slow the spread of the corona virus Covid-19. Professional sport is also affected, with countless competitions and events having already been cancelled. We spoke to German handball international Marlene Zapf and RAMPF patronage player – via phone, of course – and asked her how she is dealing with the situation.
Marlene, how are you? How is the corona pandemic affecting your life?
Fortunately, I'm in good health and doing fine. Like in so many other countries around the world, there are a lot of restrictions in Germany that affect daily life. I don't have handball training anymore and the league season has ended. I usually also work as a teacher at a primary school, but this is also closed at the moment. As I have asthma, I belong to a group of people that is particularly at risk, so I'm not assigned to the school's emergency staff.
As part of a risk group, do you perceive the Corona threat differently? When did you realize how serious the situation was?
When I heard about the virus from China at the beginning of the year, I didn't really think about it all that much. When the first cases were reported in Europe and Germany, I started looking into it more intensively. Our teammate from Italy told us about what was going on in her country, and that was really worrying. And then a lot happened very quickly – on March 6, we had a home game in front of almost 2,000 spectators, four days later the entire match day was canceled, and on March 12 we had our last training session. After that, our manager sent us home and said that we probably wouldn't be playing handball for quite some time. Back then, it felt surreal. Now, it's an absolute reality.
I can't say that I perceive the Corona threat more consciously than others. I think everyone should be aware that this is serious and try to ensure that the situation doesn't get worse.
Training for sports clubs is prohibited in Baden-Württemberg until at least April 19. What does a professional athlete do to keep fit? How do you motivate yourself?
Well, we regularly have training-free time in which we have to keep ourselves fit, so the situation as such is not entirely new. However, the gyms are closed, which makes weight training quite difficult; although so far I've been quite inventive and able to do a lot at home. I'm also glad that we can still go out running, but without a ball in hand that can get boring after a while. In the end, I'm a team player and therefore really miss the social interaction. We'll see how the next few weeks work out.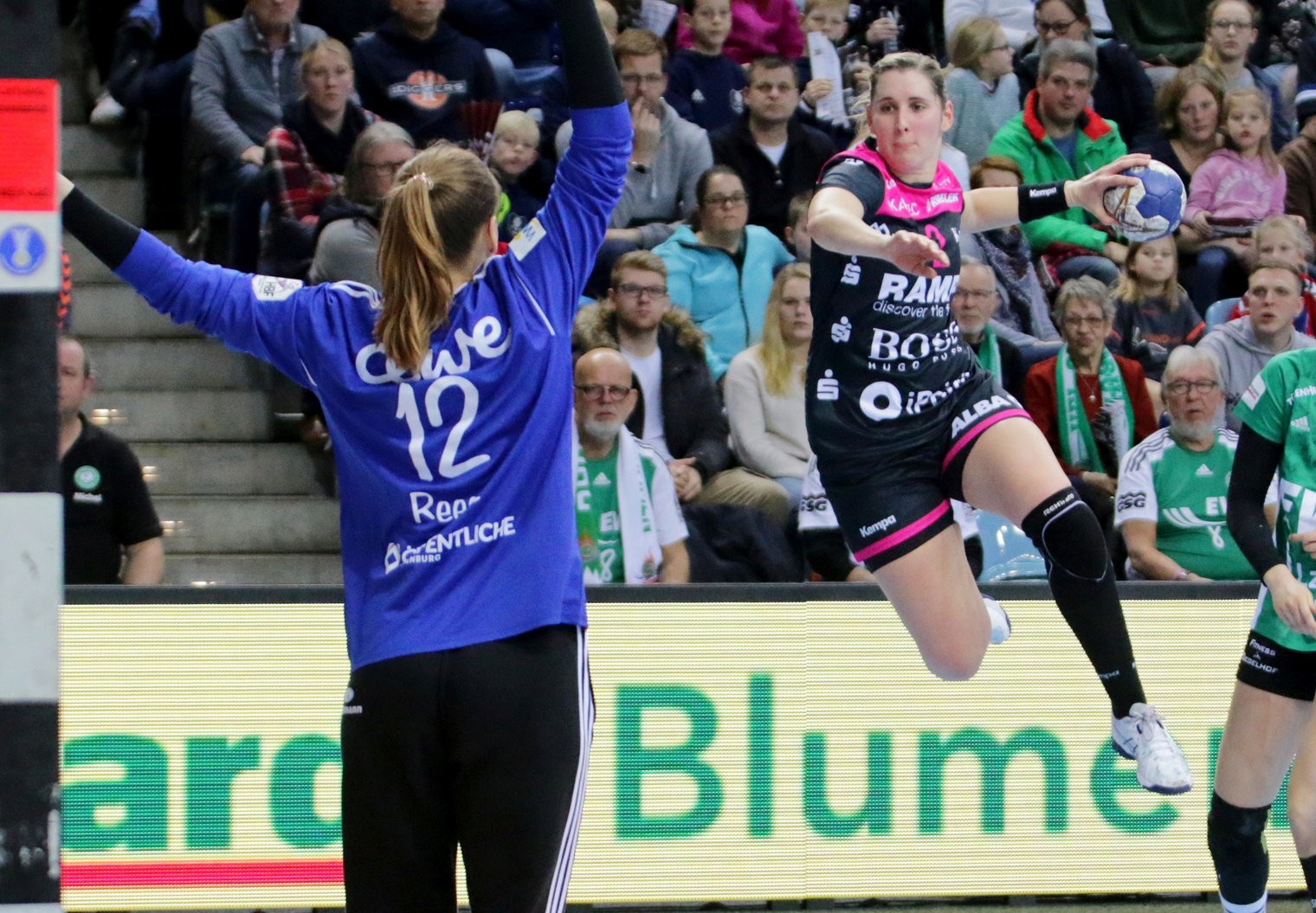 Speaking of social interactions – how is the team keeping in touch?
The majority went home to their family, provided they were still able to travel. So we are not only spread over Germany, but across Europe. I think in a situation like this it's understandable to want to be with your family. We keep in touch via WhatsApp or phone, but as a team we're obviously not able to do anything together anymore. However, the fact that there are now a few decisions to be made in the club means that we are in regular contact.
What decisions do you mean?
The premature end of the season has led to the breakdown of income from home games. In addition, the crisis affects not only sport, but also businesses. So we really don't know how the situation will affect our sponsors. Our club is definitely facing a huge financial challenge, and it goes without saying that we, as players, must lead the way by accepting pay cuts. One thing is certain – we can only get through this together.
This must be really hard to take, also because the team was so successful before play was stopped. How do you think the season should be rated?
I'm very glad that I don't have to make that decision. There will always be someone who is ultimately dissatisfied with the outcome, but the most important thing is and remains the health of those involved in the sport.
It does hurt that this all happened at a time when things were going so well for us. However, I also draw something positive from it – our last game in the Öschhalle [TUSSIES Metzingen's arena] was the sensational victory against the undefeated league leaders, and this helps me to keep the team, the fans, and the atmosphere in good memory. And it will certainly help me to keep going in the weeks and months to come.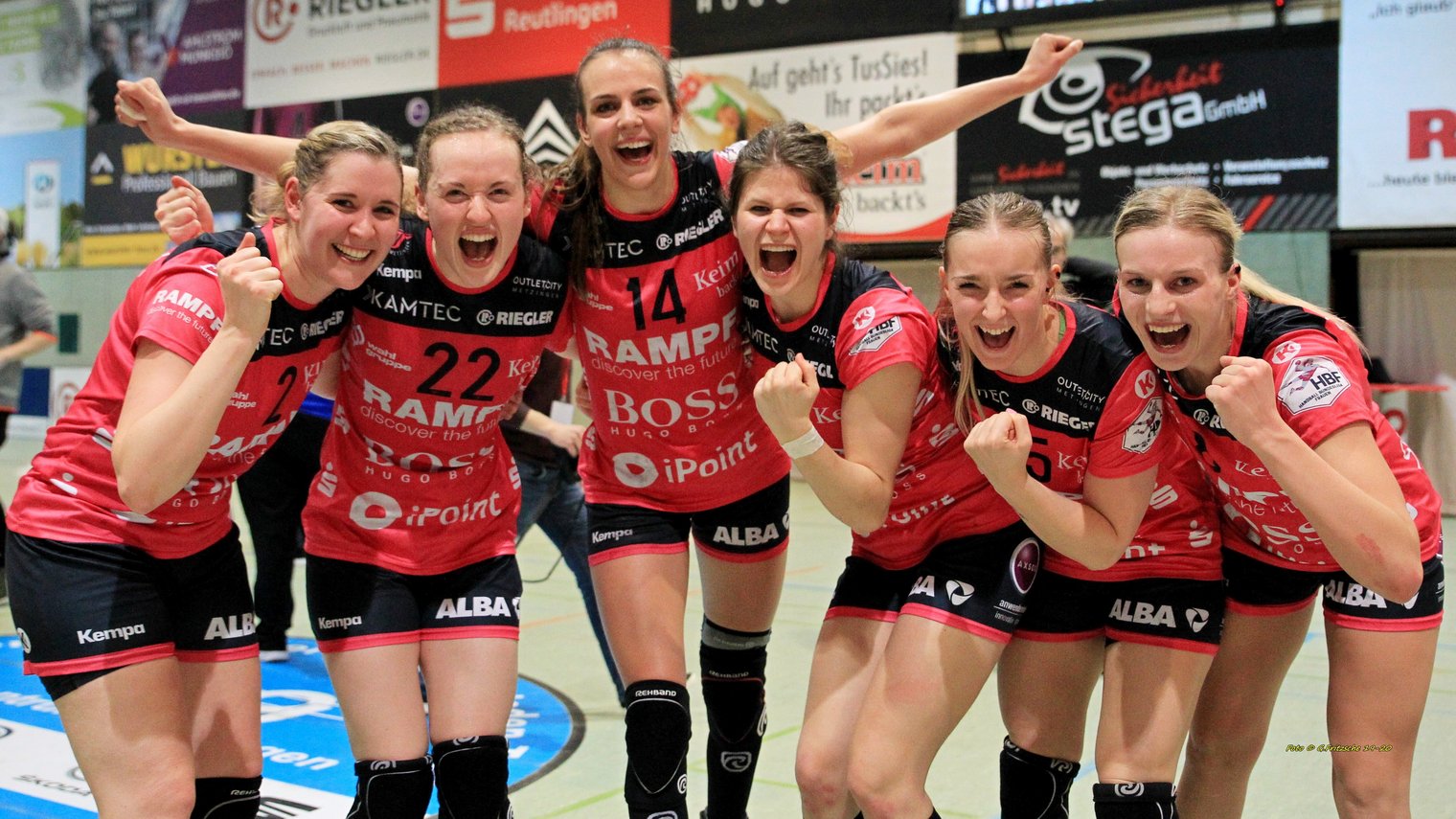 Positive memories are always a good thing, but what about the future – when will we get to see handball games again?
This is a question that even virologists cannot answer at the moment. I personally would like to start playing again right away, but it's important that we do what the experts advise us to do. It will certainly take a few weeks or even months before we can start training again. We all need a lot of patience now. We should use the time for ourselves, our family, or things that we have been putting off. Simply make the best of what comes. I'm sure that the day will come when we get to hear the following words again – "Fans of the TUSSIES! Get up for the last minute of the game and cheer on your team!"