Every Crisis Creates Opportunities
12/01/20
Close Contour Products
Liquid Systems
Board Materials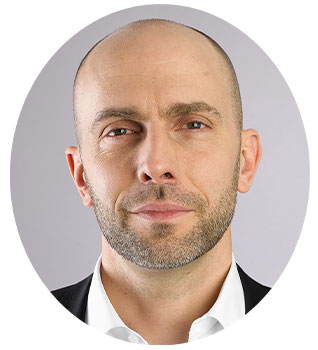 Denny Foehn, Director of Sales & Marketing at RAMPF Tooling Solutions, talks about the effects of the corona pandemic on the world's largest board material producer.
Mr. Foehn, how has the economic crisis triggered by the corona pandemic affected the business of RAMPF Tooling Solutions?
Of course, no one was prepared for a pandemic that would affect the whole world and paralyze large parts of the economy. Like most companies, we temporarily also suffered a sharp drop in sales. The automotive and aerospace industries, two of our strongest markets, were hit hard by the corona-related restrictions.
How did the company maintain contact with its customers during the lockdown?
We always kept in touch with our customers – whether via phone, email, Zoom or Skype meetings. We quickly adapted to the new circumstances and are very grateful to our customers for their flexibility. In addition, we increasingly used social media platforms such as LinkedIn, Facebook, and Instagram to keep our customers up to date on the current corona situation and new product applications. Our website has also been revised and, among other things, the range of downloadable information in the RAKU® TOOL board section expanded. In the meantime, customer visits are taking place again, of course in strict compliance with hygiene and social distancing regulations. Our technical support is also fully operational again.
Have there been "positive effects" of the corona pandemic?
Right from the start we tried to implement the well-known saying "Every crisis creates opportunities". By significantly accelerating the digitalization of both our production and administrative processes, we will position ourselves even more strongly for the future.
Our employees have the expertise, the courage, and the freedom to discover new and unconventional solutions.
Aside from business life, I think the way people in Germany dealt with the pandemic and with each other is very positive. I was very impressed by the display of mutual respect and awareness for one another.
What is your forecast for the near future of the modeling and mold-engineering industries?
At the moment there is no telling how the corona situation or the economy will develop. Further unpredictable occurrences are the trade disputes between the US and China, Brexit, and the effects of climate change on the automotive and aerospace industries. In short, we will just have to see what will happen in the next couple of months. Regardless of this, nothing will change in the way we work with our customers and partners – we will continue to rely on trust and openness as well as innovative products and solutions.