11/13/20
|
Machine beds & components
Bonding Pebbles
Leading mechanical engineers use mineral casting for constructing their machine base. Why? Dr. Thomas Abel, Director of Laboratory at RAMPF Machine Systems, knows the answer.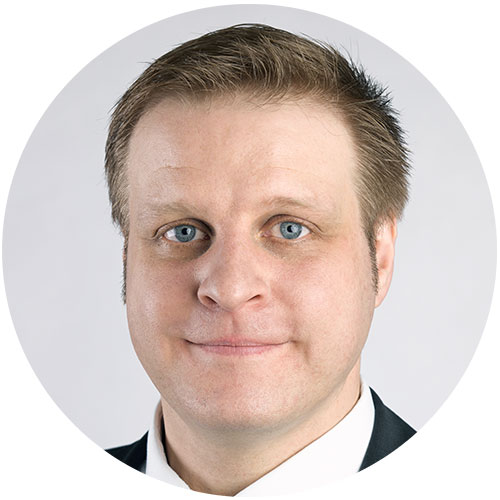 Dr. Abel, bonding pebbles – is that not a bit too colloquial?
Admittedly, the wording is rather casual, but in the end we actually "only" stick together little stones. I do not want understate the case – it takes a lot of knowledge and experience to produce a high-performance material like EPUMENT® mineral casting, which is literally the foundation of our customers' success.
The entire process of developing and manufacturing a machine bed with the highest precision is definitely more complex than the title suggests. The individual components must be perfectly aligned in detail and function – this applies to both the material and the departments involved in the manufacturing process. Mastering this is fine art. Mineral casting offers a unique variety of designs and can be tailored to meet individual requirements. RAMPF Machine Systems has a solution portfolio like no other.
You are obviously convinced of the great potential of mineral casting. How do you market the material?
I am convinced of our materials and solutions. First and foremost, we want to win the trust of existing and potential customers. Because only then will business relationships become long-term and sustainable. One of our strengths is the bundling of competencies, so that at RAMPF one does not just buy a product, but a holistic solution. We rely on standards that our customers know and we are transparent with our processes. Our advice does not end where series production begins – we see ourselves as partners to our customers. Our success is not based on making our competitors look bad, but by presenting our products and ourselves.
Then why do machine manufacturers still rely on gray cast iron?
Gray cast iron definitely has its place in mechanical engineering. But so does mineral casting, be it based on reactive resins or cement. Mineral casting is an excellent machine bed material – RAMPF has been proving this for more than 40 years. The specific stiffness of our materials does not differ from that of gray cast iron; this is something that our critics tend to ignore. However, the damping properties of mineral casting are many times higher.
We are often criticized for a supposedly poorer ecological balance as we use epoxy resin. Such criticism is usually too general. The proportion of binding agent is so low that EPUMENT® mineral casting from RAMPF can be disposed of as normal building rubble at the end of the lifecycle. This is being recertified at regular intervals. Incidentally, this applies to all states in Germany. Since we often have the strictest regulations in waste law, this is sufficient for a general assessment. When it comes to fillers, we also use regional sources wherever possible, thus keeping transport routes short.
The strengths of mineral casting are also striking in the manufacturing process: we can incorporate almost all functional elements into a machine bed into the mold before casting. This significantly reduces post-processing and leads to shorter delivery times. In addition, our processes are nowhere near as energy-intensive because we do not have to set up melts first.
The mechanical engineering was already in trouble before the corona pandemic – what comes now?
I believe that with every crisis come opportunities. Mechanical engineering will remain a key industry in the future. Just think of the big topics – e-mobility, renewable energies, climate change. We are facing enormous challenges. Markets will change, some industries will shrink, others will grow, new ones will be added, and others will disappear. The sensitivity to these changes is one of the great strengths that characterize the international RAMPF Group.
After the crisis is before the crisis…
I think we need to distinguish between different topics. There is no need to throw principles overboard because of a crisis. However, we are all going through a difficult time and it would be fatal if we did not learn from this and draw our conclusions for change. The new world economy will be a different one with far more diversification. In my opinion, there are great opportunities here, especially for third world and emerging countries. In the end, society will have moved a little closer together.
Interesting articles
Domestic Sourcing – Supply Security in Times of Crisis
The best technology is only of use if it is available just in time, i.e. at the desired time, in the required quality, and in sufficient quantity. RAMPF Machine Systems ensures this with five production plants on three continents,…