Epoxy and Polyurethane Liquid Systems.
Results guaranteed.
Liquid Material for state-of-the-art modeling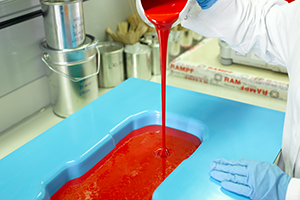 RAKU® liquid epoxy & polyurethane systems encompass a large selection of innovative and efficient products for various manufacturing techniques, build-up methods, and applications.
Our chemists also develop customized systems quickly and economically.
Dedicated and prompt technical support is provided by our team of experts.