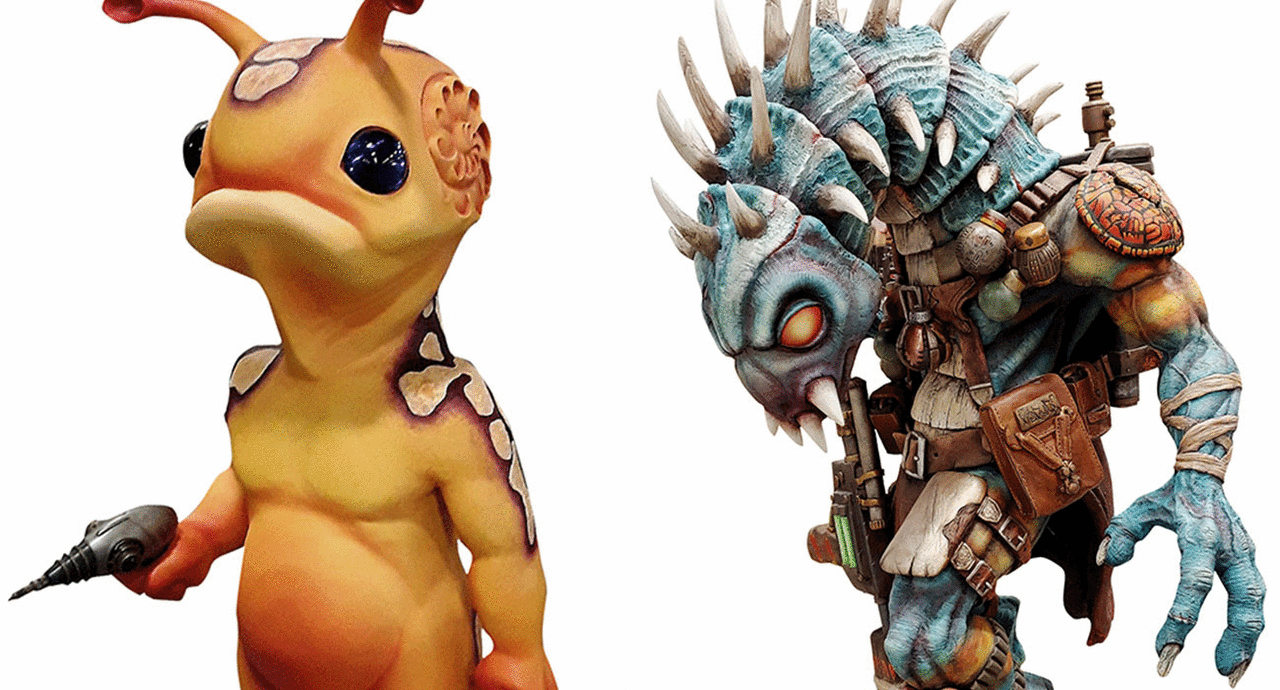 Do You Dare to Visit RAMPF?!
Wixom, MI, USA,
11/18/19.
RAMPF Group, Inc. is presenting its high-performance range of advanced liquid polyurethanes and epoxy systems for theme park and specialty tooling at IAAPA 2019, the global conference and trade show for the attractions industry – Booth 2958.
Outstanding consistency and quality, mercury-free and RoHS-compliant, as well as a wide range of handling, curing, and performance properties – RAMPF polyurethanes are opening up entirely new possibilities for theme parks, aquariums, and cruise ships.
At IAAPA 2019 from November 19 - 22 in Orlando, FL, the RAMPF booth is the place to go for spectacular exhibits, amongst others two eye-catching extraterrestrial specimens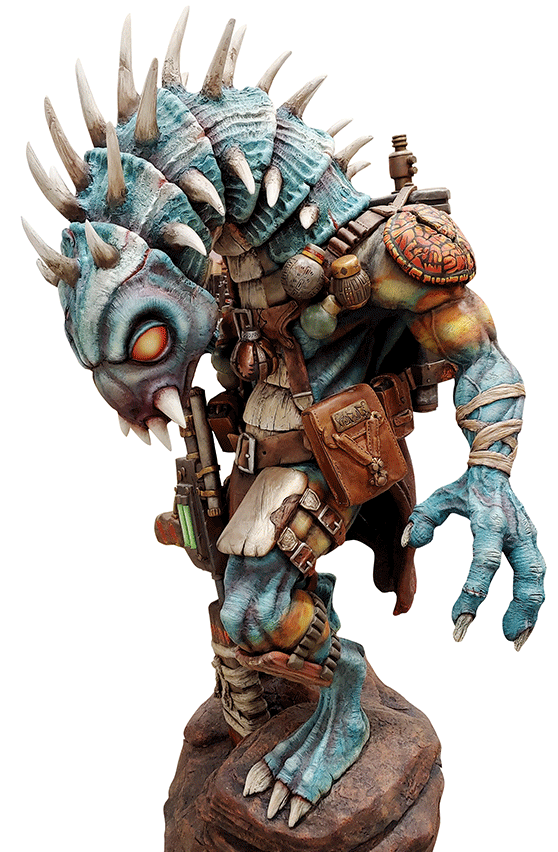 Alien made from RAMPF's sculpting epoxy RAKU® TOOL EP-2344/EH-2944
The resin has E84 Class A Certification, achieving both excellent flame spread and smoke development values. Compared to similar products on the market, RAKU® TOOL EP-2344/EH-2944 boasts significantly lower density. The resulting lower weight reduces costs and makes handling easier, especially when producing large sculptures and complete theming structures.
Mixing and processing of RAKU® TOOL EP-2344/EH-2944 is straightforward, as there is no running or sagging. While other materials are more runny and sticky, RAMPF's epoxy system is comparable to play dough and therefore very easy to apply. It is also easy to sand and paint, and textures can be applied with stamps and molded surfaces without any difficulty.
The model was manufactured by Weber Group based in Sellersville, IN, a leading design and construction expert, using a fiberglass and metal substructure, which was then coated with RAKU® TOOL EP-2344/EH-2944.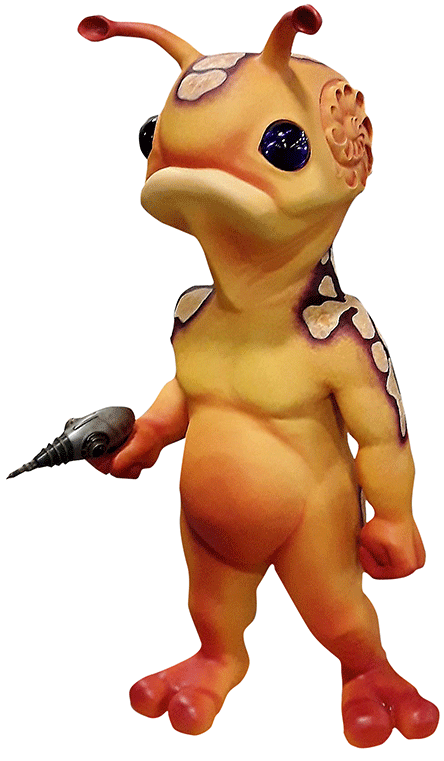 Alien made from the modeling board RAKU® TOOL SB-0064
The lightweight, solvent resistant polyurethane board has a fine surface texture and an excellent heat deflection temperature. It is easy to mill and exhibits good chip formation.
The eyes of the model are made from InnoClearTM OC-5313. RAMPF's portfolio of optically clear polyurethane resins encompasses Shore A and D systems, which produce water-clear prototypes and initial parts via automated meter mix dispensing, hand casting, and vacuum casting. Shore A resins offer high tear strength and good elongation; Shore D systems have good flexural modulus, excellent buffing and polishing characteristics, and are ideal for molding automotive lenses, light pipes, and housings for fluid testing equipment.
The alien was finished with RAKU® TOOL EP-2344/EH-2944 and RAMPF pourable sculpting epoxies and manufactured by the design and fabrication specialist Artistic Entertainment Services (AES) based in Orlando, FL.
The backdrop of the RAMPF booth was designed and manufactured by White Sword Theming based in Kissimmee, FL, using the RAMPF's polyurethane board RAKU® TOOL SB-0160.