Sandwiches must be glued together!
Let us start this blog post with the sandwich in its most famous form: the edible one. Do you know who – allegedly – invented the sandwich?
John Montagu (1718 - 1792) was the 4th Earl of Sandwich in Kent County in the southeast of England. He was also a passionate cribbage player. According to a popular tale, during a particularly long-lasting card game in 1762 he found no time to eat and had his meal "sandwiched" between two slices of bread. As a result, another player also demanded a meal like Sandwich. The original sandwich thus consisted of three parts – a slice of beef between two slices of toasted bread.
Sandwich – a three or more part structure that is joined by high-performance adhesives to form a composite structure
For us at RAMPF Polymer Solutions, a sandwich is a structure made up of three or more parts. The so-called sandwich panel consists of one or more low-density core materials that are sandwiched between two relatively thin layers. By combining a core material, cover layers, and a high-performance adhesive, a composite structure is formed that exhibits high load-bearing capacity and rigidity, excellent dimensional stability and insulation, and boasts a wide variety of design options.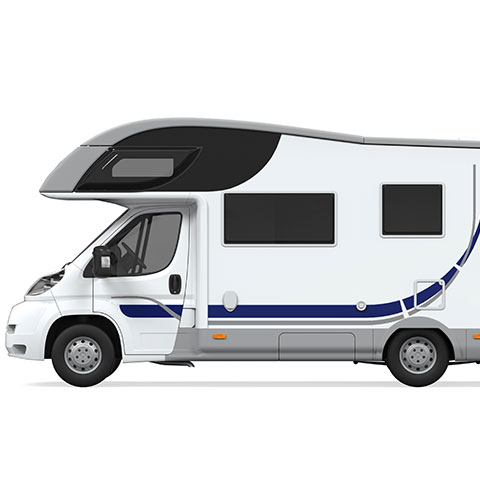 Sandwich constructions are found, amongst others, in
Facade elements
Door panels
Wall and roof panels
Building and construction elements
Caravans and motorhomes
Superstructures for commercial vehicles
Transport vehicles such as buses and trains
Furniture industry
How are sandwich panels made?
The sandwich adhesive, which is based on either polyurethane, silicone or reactive hotmelts, is applied to the core material (e.g. polystyrene foam, polyisocyanurate or rock wool). In addition, the sandwich adhesive is also applied to the shell (e.g. sheet steel, GRP, aluminum or stainless steel). Depending on application and company, this process can be carried out manually or with a dispensing system.
The adhesive can be applied in different ways:
Track/line application on core material or cover layer
Spray application under atmospheric pressure or high pressure
Roller application
Manual application with paint roller or trowel
Wiper method: separate application of A and B component followed by mixing
After the application of the adhesive, the layers are pressed together in order to achieve optimum adhesion.
What requirements do sandwich adhesives have to fulfil?
RAMPF adhesives for sandwich panels meet the requirements of industry – high aging resistance, UV stability, temperature stability, rigidity, and very good adhesion to various materials.
Further advantages:
Fast handling strength for high restoring forces
EU fire class A2 with low PCS value according to DIN EN 13501-1 / Part 1
Fire class B1 according to DIN 4102-1
IMO FTP Code / Part 5 (Marine Applications)
RAMPF's sandwich adhesive portfolio includes filled and unfilled 1K and 2K polyurethane adhesives that have a long open time, are fluid or stable, and have a broad adhesion spectrum. The viscosity ranges from 1,000 mPas to 300,000 mPas.
In addition, RAMPF develops and produces so-called hotmelts – reactive and thermoplastic hot melt adhesives that have a solid state at room temperature and are applied in liquid (melted) form. Adhesion develops when the adhesives cool below their melting point.
Advantages of reactive hotmelts:
Reactive hotmelts facilitate the rapid processing of the glued panels without the mixing process of the two components and the time-consuming pressing procedure that is usually required when using liquid systems. All RAMPF adhesives are free of NMP and NEP respectively, yet they exhibit excellent adhesion to various surfaces.
More information about our adhesive systems can be found here.
Beginnen möchten wir diesen Blogbeitrag mit dem Sandwich in seiner wohl bekanntesten Form: der kulinarischen. Wissen Sie, wer das Sandwich mutmaßlich erfunden hat?
John Montagu (1718 - 1792) war der 4. Earl of Sandwich in der Grafschaft Kent im Südosten Englands. Ebenso war er ein leidenschaftlicher Cribbage-Spieler. Einer Überlieferung zufolge fand er Anno 1762 während eines besonders lang andauernden Kartenspiels keine Zeit zum Essen und ließ sich daraufhin seine Mahlzeit zwischen zwei Brotscheiben legen. Daraufhin habe ein Mitspieler ebenfalls nach einer "Mahlzeit wie Sandwich" verlangt. Das ursprüngliche Sandwich bestand demnach aus drei Teilen: einer Scheibe Rindfleisch zwischen zwei Scheiben Toastbrot.
Sandwich: Eine mindestens dreiteilige Konstruktion, die mit hochleistungsfähigen Klebstoffen verbunden und so zum Verbundwerkstoff wird
Wir bei RAMPF Polymer Solutions verstehen unter einem Sandwich ebenfalls eine Konstruktion mit drei oder mehreren Teilen: Das sogenannte Sandwich-Paneel besteht aus einem oder mehreren Kernmaterialien mit niedriger Dichte, die zwischen zwei relativ dünnen Deckschichten eingefügt sind. Erst durch die Kombination von Kernmaterial, Deckschichten und eines leistungsstarken Klebstoffs entsteht ein Verbundwerkstoff mit hoher Tragfähigkeit und Steifigkeit, exzellenter Formstabilität und Dämmung sowie vielfältigen Designmöglichkeiten.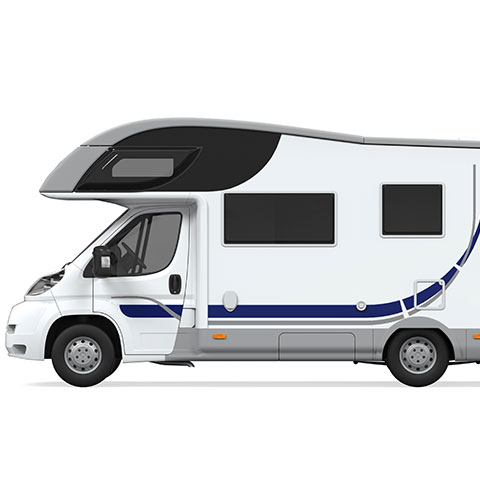 Diese Sandwichkonstruktionen findet man unter anderem in
Fassadenelementen
Türpaneelen
Wand- und Dachpaneelen
Gebäude- und Bauverbundelementen
Wohnwagen und Reisemobilen
Aufbauten für Nutzfahrzeuge
Transportfahrzeugen wie Busse und Züge
der Möbelindustrie
Wie werden Sandwich-Paneele hergestellt?
Auf das Kernmaterial (z. B. Polystyrolschaum, Polyisocyanurat oder Steinwolle) wird der Sandwichklebstoff aufgetragen, der entweder auf Basis von Polyurethan oder Silikon besteht oder auch aus reaktiven Schmelzklebstoffen. Zusätzlich wird die Schale (z. B. Stahlblech, GFK, Aluminium oder Edelstahl) mit Sandwichklebstoff versehen.
Dieser Prozess kann je nach Anwendung und Unternehmen manuell mittels Handauftrag oder automatisch mit Hilfe einer Dosieranlage erfolgen.
Der Klebstoffauftrag kann auf unterschiedliche Art erfolgen:
Raupen-/Linien-Applikation auf Kernmaterial oder Deckschicht
Sprühauftrag unter Atmosphärendruck oder Hochdruck
Walzenauftrag
Manueller Auftrag mit Farbroller oder Kelle
Wischer-Methode: Separater Auftrag von A- und B-Komponente mit anschließendem Vermischen
Nach dem Klebstoffauftrag werden die unterschiedlichen Schichten verpresst, um eine optimale Haftung zu erreichen.
Welche Anforderungen müssen Sandwichklebstoffe erfüllen?
RAMPF-Klebstoffe für Sandwichpaneele erfüllen die Anforderungen der Industrie: hohe Alterungsbeständigkeit, UV-Stabilität, Temperaturstabilität und Festigkeit sowie eine sehr gute Haftung auf verschiedenen Materialien.
Weitere Vorteile der Sandwichklebstoffe:
Schnelle Handlingsfestigkeit für hohe Rückstellkräfte
EU-Brandklasse A2 mit geringem PCS-Wert nach DIN EN 13501-1 / Teil 1
Brandklasse B1 nach DIN 4102-1
IMO FTP-Code / Teil 5 (Marine-Anwendungen)
Das Sandwich-Klebstoffportfolio von RAMPF umfasst gefüllte und ungefüllte 1K- und 2K-Polyurethanklebstoffe, die eine lange offene Zeit haben, fließfähig oder standfest sind und ein breites Haftungsspektrum aufweisen. Die Viskosität reicht dabei von 1.000 mPas bis 300.000 mPas.
Darüber hinaus entwickelt und produziert RAMPF sogenannte Hotmelts – reaktive und thermoplastische Schmelzklebstoffe, die bei Raumtemperatur einen festen Zustand aufweisen und flüssig (geschmolzen) aufgetragen werden. Haftung entsteht, wenn die Klebstoffe unter ihren Schmelzpunkt abkühlen.
Worin besteht der Vorteil von reaktiven Hotmelts?
Reaktive Hotmelts punkten damit, dass der Mischvorgang von zwei Komponenten sowie der zeitaufwendige Pressvorgang, wie bei den Flüssigsystemen üblich, entfallen und trotzdem die rasche Weiterverarbeitungsfähigkeit der geklebten Paneele gegeben ist.
Alle RAMPF Klebstoffe sind NMP- bzw. NEP-frei, dennoch besteht eine hervorragende Adhäsion auf diversen Oberflächen.
Mehr Informationen zu unseren Klebstoffsystemen erhalten Sie hier.