11/16/18
|
Dispensing Systems & Robots
Optimum capacity utilization
RAMPF Production Systems has developed and manufactured an innovative production plant for the automotive supplier Continental. Thanks to a patented bonding procedure and a very high level of automation and flexibility, the plant ensures optimum capacity utilization for the manufacture of optically bonded displays.
Automotive applications, mobile devices, GPS, industry monitors, navigation devices, wearables – Each time a new generation of electronic equipment is launched to the market, customers demand even better performance and functions.
The same applies to displays. Users want them to be easier to read, more robust, thinner, and have a longer service life, among other qualities.
To meet these demands, leading manufacturers are using optical bonding technology, a process in which an optically clear liquid adhesive is bonds together two transparent components.
Crystal clear – thanks to optical bonding
During the bonding process, the adhesive fills the gaps between the LCD module and the covering glass, thus significantly improving display quality. However, applying the adhesive poses a particular challenge. To solve this, RAMPF has developed a fully automated process that both ensures air bubble-free application and bonds the components together.
"The production process we have developed reduces the scrap rate to virtually zero," says Sascha Bender, Key Account Manager at RAMPF Production Systems, "but that is not the only advantage."
The very close collaboration between both partners was crucial to the project's success. For example, RAMPF developed numerous prototypes at its in-house technology unit that experts from Continental could use to test out their production. We communicated with each other very openly and transparently, which enabled us to meet our customer's demands in full and in a short space of time
explains Sascha Bender, Key Account Manager at RAMPF Production Systems
Continental, a leading manufacturer of optically bonded displays for the automotive sector, asked RAMPF to develop a plant based on this bonding technology that would set new standards with maximum automation and flexibility.
Displays manufactured by Continental are used by leading automobile manufacturers, among others. Over recent years, RAMPF has supplied Continental with numerous plants for manufacturing optically bonded displays. The fully automated production systems are in use around the globe and produce optically bonded display assemblies in three-shift operations.
Now Continental wanted to take the same plant technology used to manufacture displays for passenger cars and use it to make displays for commercial vehicles, too. Since the unit numbers are much lower than those for passenger cars, the plant would have to be exceptionally flexible to maximize the number of different product variants it could handle. The aim was therefore to optimize capacity utilization.
Investing in the future
RAMPF took the customer's specifications and designed a production plant based on the core process of dispensing and joining display assemblies in a vacuum. To achieve maximum flexibility, a customized workpiece carrier system was also developed to transport the various assemblies through the plant. All the operators need to do to produce different types of products is replace the workpiece carriers.
The production plant, which has been installed in a cleanroom at the Continental plant in Budapest, Hungary, has been manufacturing assemblies in one-minute cycles since August 2017. The exceptional level of flexibility allows Continental to continuously increase the number of different products it manufactures.
"The plant is an investment in the future," points out Sascha Bender. "Continental can now break into even more customer segments with its display technology without having to make any big investments."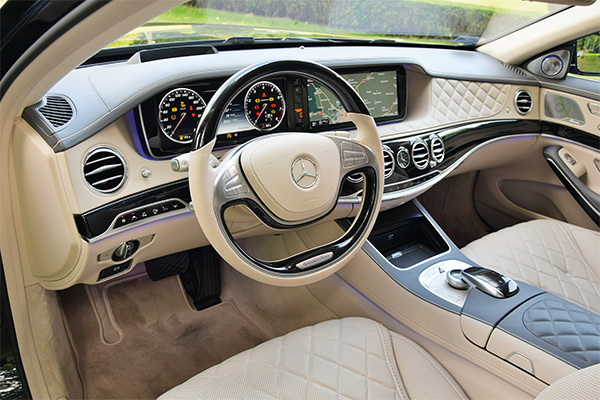 Für den Automobilzulieferer Continental hat RAMPF Production Systems eine innovative Produktionsanlage für das Fertigen optisch geklebter Displays entwickelt und produziert. Aufgrund eines patentierten Fügeverfahrens und einem sehr hohen Automatisierungs- und Flexibilitätsgrad gewährleistet die Anlage für eine optimale Kapazitätsnutzung.
Ob Automobilanwendungen, mobile Geräte, GPS, Industriemonitore, Navigationsgeräte oder Wearables: Mit jeder neuen Generation von Elektronikgeräten verlangen Kunden nach höherer Leistung und verbesserten Funktionen.
Das gilt auch für Displays: bessere Lesbarkeit, höhere Strapazierfähigkeit, dünnere Designs und eine längere Lebensdauer sind nur einige der meistgefragten Qualitäten.
Um diese Anforderungen erfüllen zu können, setzen führende Unternehmen auf die sogenannte Optical Bonding-Technologie, ein Klebeverfahren, das mittels eines flüssigen, optisch klaren Klebstoffs zwei lichtdurchlässige Fügeteile miteinander verbindet.
Glaskar – dank Optical Bonding
Dabei füllt der Klebstoff die Lücke zwischen dem LCD-Modul und dem Deckglas, wodurch eine signifikante Verbesserung der Displayqualität erzielt wird. Eine besondere Herausforderung stellt der Auftrag des Klebstoffes dar. Hierfür hat RAMPF ein vollautomatisches Fügeverfahren entwickelt, das für einen prozesssicheren, luftblasenfreien Auftrag sorgt und auch gleich das Fügen der Bauteile beinhaltet.
"Mit dem von uns entwickelten Produktionsprozess wird die Ausschussrate auf nahezu null gesenkt", sagt Sascha Bender, Key Account Manager bei RAMPF Production Systems. "Doch das ist bei weitem nicht der einzige Vorteil."
Mit Offenheit und Transparenz zum Erfolg: Ein wesentlicher Erfolgsfaktor für das Projekt war die sehr enge Zusammenarbeit der beiden Vertragspartner. So wurden von RAMPF im hauseigenen Technikum mehrere Prototypen entwickelt, auf denen die Experten von Continental ihre Produktion testen konnten. Die Kommunikation war sehr offen und transparent, und somit konnten wir die Zielvorgaben unseres Kunden vollumfänglich und in kurzer Zeit umsetzen
so Sascha Bender, Key Account Manager bei RAMPF Production Systems.
Maßgeschneiderte Anlage für Continental Denn für Continental, einem führenden Hersteller optisch geklebter Displays für die Automobilindustrie, wurde auf Basis dieses Fügeverfahrens eine Anlage entwickelt, die mit einem maximalen Automatisierungs- und Flexibilitätsgrad neue Maßstäbe setzt.
Die Displays von Continental werden unter anderem von führenden Automobilherstellern eingesetzt. In den vergangenen Jahren hat RAMPF zahlreiche Anlagen für die Herstellung optisch geklebter Displays an Continental geliefert. Die vollautomatisierten
Produktionssysteme sind weltweit im Einsatz und produzieren im Dreischichtbetrieb optisch geklebte Displaybaugruppen.
Nun wollte Continental jene Anlagentechnik, die für die Displayherstellung für Pkws eingesetzt wird, auch in der Nutzfahrzeugproduktion einsetzen. Da hier im Vergleich zum Pkw-Bereich deutlich niedrigere Stückzahlen produziert werden, musste die Anlage einen sehr hohen Flexibilitätsgrad aufweisen, um eine maximale Anzahl unterschiedlicher Produkte herstellen zu können. Das Ziel lautete demzufolge: optimale Kapazitätsauslastung.
Investition in die Zukunft
Gemäß dieser Vorgaben konzipierte RAMPF eine Produktionsanlage, die auf dem Kernprozess unter Vakuum dosierter und gefügter Displaybaugruppen basiert. Um eine höchstmögliche Flexibilität zu erreichen, wurde zudem ein maßgeschneidertes Werkstückträgersystem entwickelt, welches die verschiedenen Baugruppen durch die Anlage transportiert. Um verschiedenartige Produkte fertigen zu können, müssen lediglich die Werkstückträger getauscht werden.
Seit August 2017 stellt die Produktionsanlage in einem Reinraum des Continentalwerks in Budapest Baugruppen im Minutentakt her. Der hohe Flexibilitätsgrad ermöglicht es Continental, die Anzahl verschiedener Produkte immer weiter zu erhöhen. "Die Anlage ist somit auch eine Investition in die Zukunft", betont Sascha Bender. "Denn Continental hat nun die Möglichkeit, mit seiner Displaytechnologie weitere Kundenkreise zu erschließen – und das, ohne ein großes Investment tätigen zu müssen."