10/05/18
|
Sealing Systems
FIPFG and FIPG are on the fast track
The success of liquid sealants in automotive and vehicle construction continues. Thanks to high-performance materials as well as innovative manufacturing and assembly processes, in-situ sealants (Formed In Place Gaskets (FIPG) / Formed In Place Foam Gaskets (FIPFG)) are being used in an increasing number of applications with diverse requirements and sealing geometries.
Door and door lock modules, loudspeakers, airbag, air conditioning and glove compartment covers, brake lights, headlights, combination rear lights, electrical enclosures, ignition coil covers, fuse boxes, ventilation grilles, and water boxes – All of the above mentioned are protected reliably and durably against moisture, water, dust, and chemical influences by FIPFG or FIPG made of polyurethane (RAKU® PUR) or silicone (RAKU® SIL).
Depending on the chemical, physical, and mechanical requirements, four different sealing systems are used: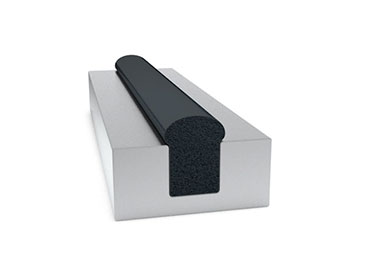 Liquid sealing foams
are applied in grooves and forms and are self-levelling. Both tolerances of <0.3 mm and sealants with a cross-section >= 2.5 mm can be achieved. Applications: Liquid sealants are frequently used in the LED and lighting industry. RAMPF offers a variety of liquid systems with different properties, including antibacterial, UV-stable, and flame retardant.
---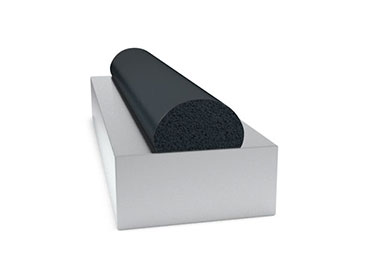 Thixotropic sealing foams
are the most frequently used systems in automotive engineering. They are applied to surfaces of three-dimensional components or with a flat groove in a height-to-width ratio of 1:2 to 1:1. Applications: Thixotropic sealing foams are used, amongst others, in the automotive industry. For example, RAMPF's PU gasket RAKU® PUR Speed is used for sealing door modules and tail lights. Due to its extremely short curing time, the processing of components can be continued shortly after application
---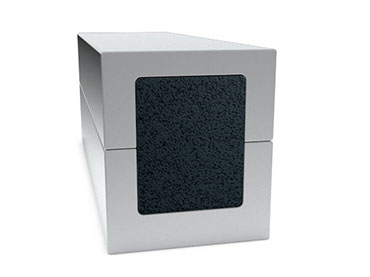 Compact seals
based on polyurethane and silicone are produced by polymerization without volume changes and can be adjusted from liquid to pasty. Characteristics include a wide hardness range, very high mechanical strength, and high elasticity of up to 500 percent (e.g. RAKU® SIL 37-1001). In addition, the gaskets score with very good vibration and sound absorption (NHV) as well as high pressure resistance. Applications: Compact seals are used, amongst others, in the automotive industry (e.g. temperature control systems, battery housings).
---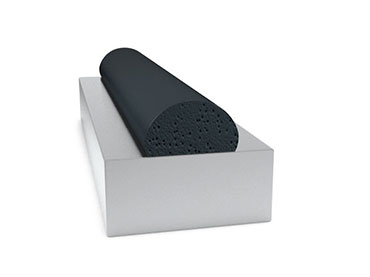 Moulded foamed gaskets
are inserted into the given mould or groove via a 2-component mixing and dispensing system. After the foam has been applied, the component is placed. The foam expands, rises upwards, and bonds with the component. After a very short time, the foam is able to be demoulded and the component can be removed. All geometries are possible, regardless of height-width ratio. Applications: Moulded foamed gaskets are used, amongst others, in the engine compartment and inside of the vehicle interior (e.g. air conditioning system, partition walls).
The advantages of FIPFG / FIPG Gaskets
In comparison to inlaid or directly bonded sealants, FIPFG / FIPG are applied via mixing and dispensing systems and develop adhesion without the use of additional adhesive tape.
The sealing systems adapt to the component in an optimal way and lie stress-free in the groove.
The chemical properties are tailored specifically to the respective requirements.
The automatic application of the liquid gasket without coupling points and bonding ensures reliable and long-term tightness, as the non-separable gasket is firmly attached to the component.
Economic advantages include accelerated and simplified manufacturing and assembly processes. Furthermore, there are no extra tooling costs and the use of NC technology enables the flexible adjustment to a change of components.
FIPFG / FIPG also offer a high degree of flexibility, as the gaskets are adapted exactly to the products and the process conditions of the customer. The number of components as well as warehouse stock can be reduced. Color, shape, and geometry can be designed at will.
In the automotive industry, both the areas of application and the demands on the performance of FIPFG and FIPG systems will continue to grow. Due to increasing connectivity and the development towards autonomous vehicles, vehicle interiors in particular are becoming more important.
Here, sealants have to perform under increasingly complex structures. The additional requirements of the industry for low-emission, sustainable, and weight-optimized systems also affect the sealing industry.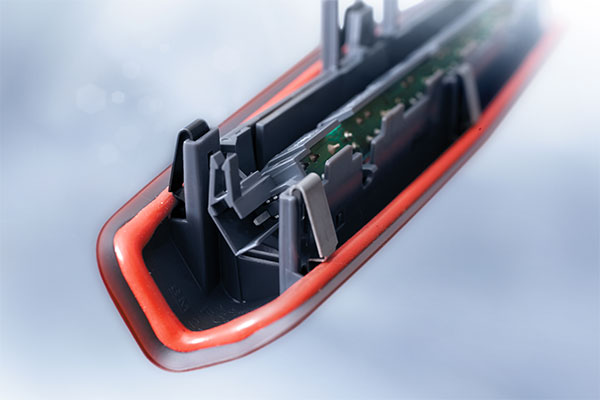 Perfect fit, perfect seal – Liquid sealants are applied automatically, adapt perfectly to the shape of the component, and lie relaxed in the groove.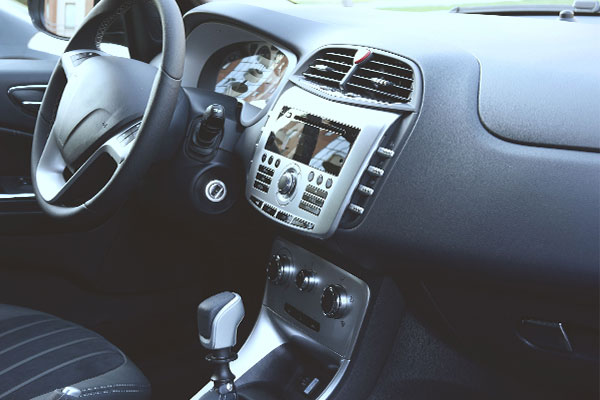 No place for noise or odors – In-situ gaskets are omnipresent in the vehicle interior.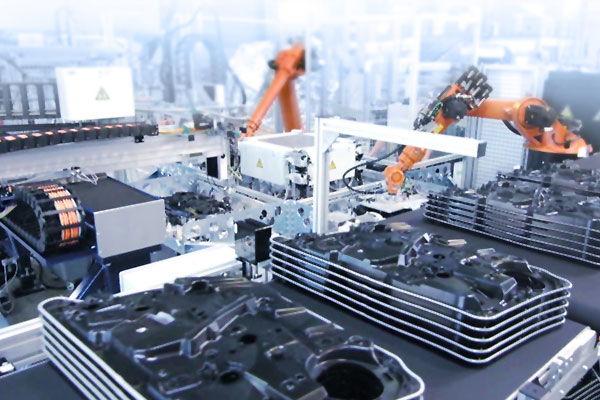 Optimum interaction of material and machine: In the automotive industry, ultra-fast and fully automated application processes are standard.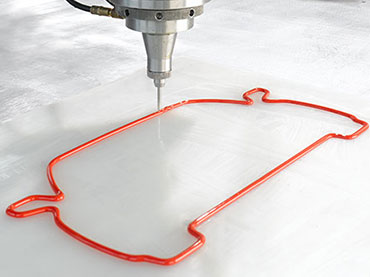 In-situ gaskets efficiently and reliably seal a wide range of components in automotive and vehicle construction – and thus contribute to a safe journey.
Der Siegeszug von Flüssigdichtungen im Automobil- und Fahrzeugbau setzt sich fort. Dank leistungsstarker Werkstoffe sowie innovativer Fertigungs- und Montageprozesse werden In-situ-Dichtungen (Formed In Place Gaskets (FIPG) / Formed In Place Foam Gaskets (FIPFG)) in immer mehr Anwendungen mit unterschiedlichsten Anforderungen und Dichtungsgeometrien eingesetzt.
Tür- und Türschlossmodule, Lautsprecherboxen, Airbag-, Klimaanlage- und Handschuhfachabdeckungen, Bremslichter, Scheinwerfer, Heckleuchten, Elektrogehäuse, Zündspulenabdeckungen, Sicherungsboxen, Lüftungsgitter und Wasserkästen: Sie alle werden durch FIPFG- oder FIPG- Dichtungen aus Polyurethan (RAKU® PUR) oder Silikon (RAKU® SIL) zuverlässig und langfristig vor Feuchtigkeit, Wasser, Staub und chemischen Einflüssen geschützt.
Je nach chemischem, physikalischem und mechanischem Anforderungsprofil werden vier unterschiedliche Dichtungssysteme eingesetzt: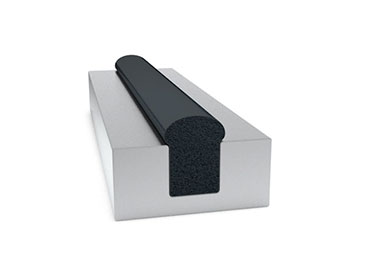 Flüssigdichtsysteme
werden in Nuten und Formen appliziert. Toleranzen von < 0,3 mm können ebenso erzielt werden wie Dichtungen im Querschnitt >= 2,5mm
In der Praxis: Flüssigdichtungen werden oft in der LED- und Leuchtenindustrie verwendet. RAMPF bietet eine Vielzahl an Flüssigdichtsystemen mit unterschiedlichsten Eigenschaften, u. a. antibakteriell, UV-stabil und flammgeschützt
---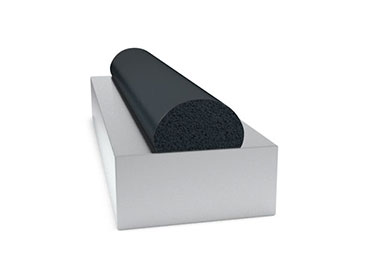 Thixotrope Dichtungsschäume
werden bei Anwendungen auf Fläche und bei dreidimensionalen Bauteilen mit einem Höhen-Breiten-Verhältnis von 1:2 bis zu 1:1 appliziert.
In der Praxis: Thixotrope Dichtungssysteme werden u. a. im Automobil-Bereich verwendet. RAKU® PUR Speed von RAMPF mit extrem kurzer Aushärtestrecke wird z. B. für die Abdichtung von Türmodulen und Heckleuchten eingesetzt. Die Bauteile können nach der Applikation der Dichtung schon nach kürzester Zeit weiterverarbeitet werden.
---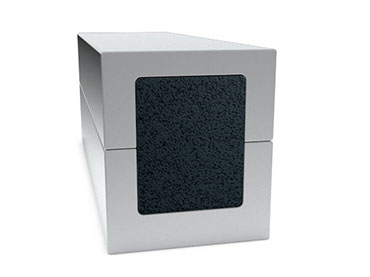 Kompakte Dichtungen
auf BasisPolyurethan und Silikonentstehen durch Polymerisation ohne Volumenänderung und sind flüssig bis pastös einstellbar. Sie weisen einen weiten Härtebereich, eine sehr hohe mechanische Festigkeit sowie hohe Elastizität bis zu 500 Prozent (bspw. RAKU® SIL 37-1001) auf. Darüber hinaus punkten die Dichtungen mit sehr guter Vibrations- und Schalldämpfung (NVH = Noise, Vibration, Harshness) sowie hoher Druckbeständigkeit. In der Praxis: Kompakte Dichtungen werden im Automobil- und Fahrzeugbau in verschiedenen Gehäusen eingesetzt, u. a. Temperiersysteme und Batteriegehäuse.
---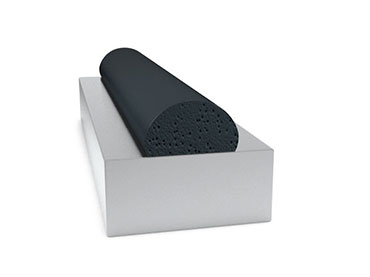 Formverschäumte Dichtungen
werden über eine 2K-Misch- und Dosieranlage in die vorgegebene Form / Nut dosiert. Nachdem der Schaum eingebracht ist, wird das Bauteil platziert. Der Schaum expandiert, steigt nach oben und verbindet sich mit dem Bauteil. Nach kürzester Zeit ist der Schaum entformbar und das Bauteil kann entnommen werden. Sämtliche Geometrien, unabhängig von Höhen-Breiten-Verhältnis, können umgesetzt werden.
In der Praxis: Formverschäumte Dichtungen werden im Automobil- und Fahrzeugbau sowohl im Motor- als auch im Innenraumbereich eingesetzt (z. B. Klimaanlage, Trennwände).
Die Vorteile von FIPFG- / FIPG-Dichtungen
Im Gegensatz zu eingelegten beziehungsweise direkt aufgeklebten Dichtungen werden FIPFG- / FIPG-Dichtungen mit Misch- und Dosieranlagen aufgebracht und haften ohne zusätzliches Klebeband.
Die Dichtungssysteme passen sich optimal an das Bauteil an und liegen spannungsfrei in der Nut. Die chemischen Eigenschaften werden maßgeschneidert auf die jeweiligen Anforderungen eingestellt.
Durch das automatische Aufbringen der Flüssigdichtung ohne Kopplungsstellen und Verklebung wird eine zuverlässige und langfristige Dichtigkeit erzielt, da die nicht abtrennbare Dichtung fest mit dem Bauteil verbunden ist.
Die ökonomischen Vorteile bestehen in den beschleunigten und vereinfachten Fertigungs- und Montageprozessen. Darüber hinaus entstehen keine Werkzeugkosten und eine flexible Anpassung an geänderte Komponenten mit NC-oder Robotertechnologie ist gewährleistet.
Ein weiterer Pluspunkt: die hohe Flexibilität. Denn die Dichtung wird exakt an die Produkt- und Prozessbedingungen des Kunden angepasst, die Bauteil-Anzahl sowie der Lagerbestand kann reduziert werden. Farbe, Form und Geometrie sind beliebig gestaltbar.
Künftige Entwicklungen in der FIPFG / FIPG-Technologie
In der Automobilindustrie werden sowohl die Einsatzgebiete von FIPFG- und FIPG-Dichtungen als auch die Anforderungen an deren Materialeigenschaften weiter steigen.
Durch die zunehmende Vernetzung des Automobils sowie der Entwicklung hin zum autonomen Fahrzeug gewinnt dabei vor allem der Fahrzeuginnenraum an Bedeutung.
Dort müssen die Dichtungen ihre Dienste an immer komplizierteren Strukturen verrichten. Die zusätzlichen Anforderungen der Industrie nach emissionsarmen, nachhaltigen und gewichtsoptimierten Systemen betrifft selbstverständlich auch die Dichtungsindustrie.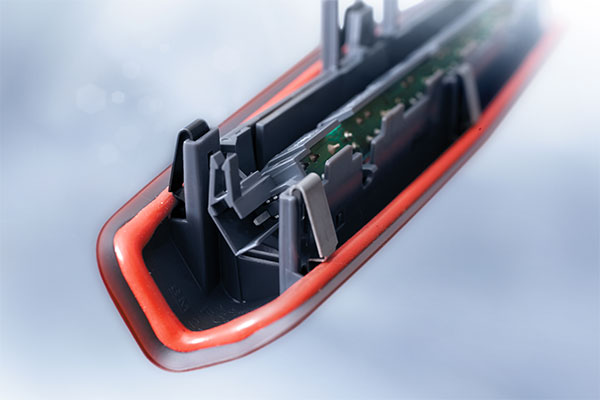 Sitz perfekt, dichtet perfekt: Flüssigdichtungen werden ohne Kopplungsstellen und Verklebung automatisch appliziert und sind fest mit dem Bauteil verbunden.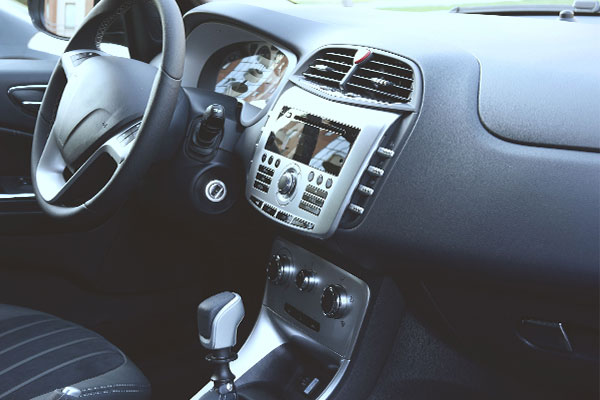 Geräusche und Gerüche unerwünscht: Im Fahrzeuginnenraum sind In-situ-Dichtungen omnipräsent.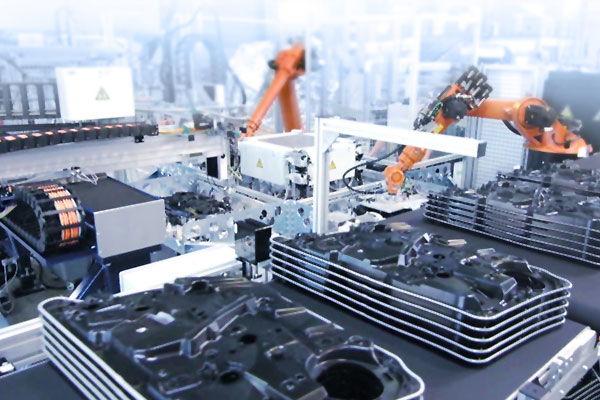 Optimales Zusammenspiel von Material und Maschine: In der Automobilindustrie sind ultraschnelle, vollautomatisierte Applikationsprozesse Standard.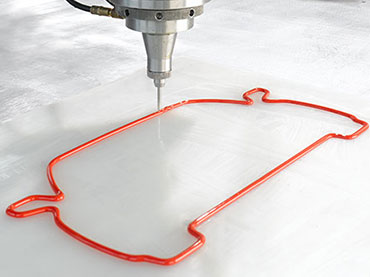 In-Situ-Dichtungen dichten effizient und zuverlässig unterschiedlichste Bauteile im Automobil- und Fahrzeugbau ab und tragen somit zu einer sicheren Fahrt bei.