RAMPF Goes International – An Internship in Ireland
10/30/23
Career
Dispensing Systems & Robots
Have you ever worked on an island? Julia-Sophia Katzer can answer this question with "Yes!" As part of her training as an industrial clerk at RAMPF Production Systems she completed a four-week internship and language course in Dublin.
Going abroad during your training?
RAMPF says – "Let's go!"
RAMPF trainee Julia-Sophia gained her first working experience abroad during an internship in Ireland from mid-July to mid-August – as the only student in her school class. Courage and a spirit of discovery are in RAMPF's DNA, which is why the Group advocates and promotes the opportunity for trainees to gain experience abroad.
Said and done
Julia-Sophia hears about Erasmus+ and the possibility to spend a month in Ireland for the first time at her school. She enthusiastically tells her trainer Myriam Scheidel, Team Lead Human Resources at RAMPF Production Systems, about her plans.
To speak English for more than two weeks outside of school is a great opportunity. It was immediately clear to me – I have to do this!
She does not have to wait long for RAMPF's approval. So, nothing stands in the way of her adventure in the land of leprechauns, pubs, and rainy weather. Two weeks before leaving for the island, Julia-Sophia finds out which company she will be working for in Dublin – PELCO Ltd., a multi-retail company that operates gas stations, convenience and fast-food stores all over Ireland.
During her first week, Julia-Sophia attends a language course together with the other "internationals". At the language school on Grafton Street, the popular shopping promenade in Dublin's city center, she not only brushes up on her English, but also gains some international skills:
My English class was made up of students from all over the world. We learned a lot about each other's countries and cultures. For example, we talked about prejudices and food culture. The German food stereotype was that we only eat schnitzel and potatoes, and I can definitely confirm that this is not the case.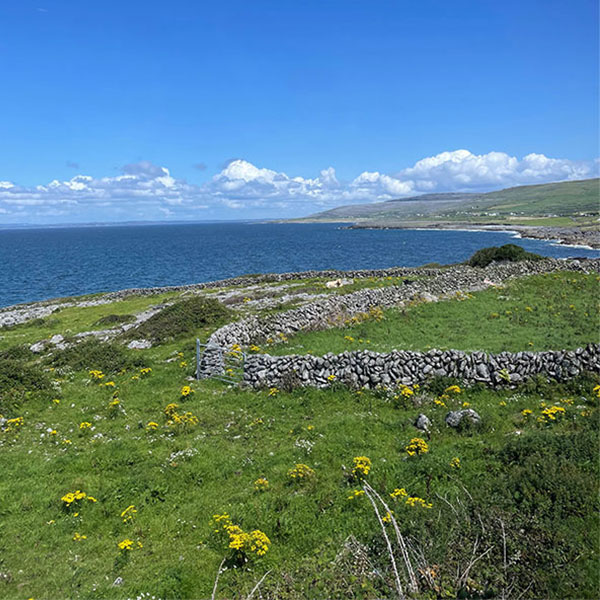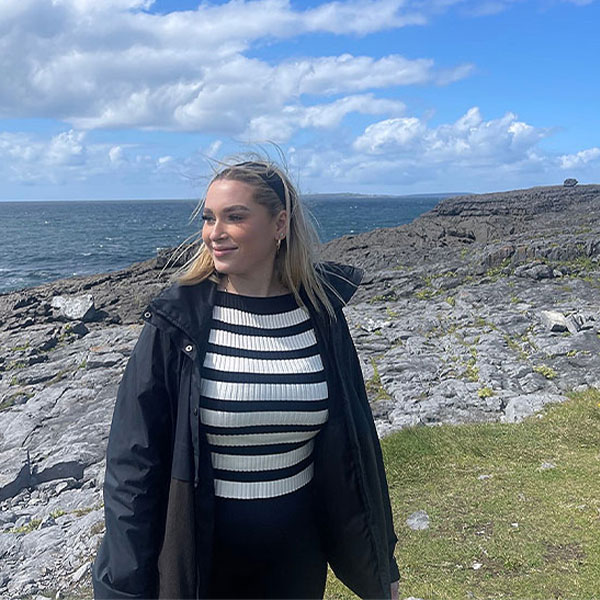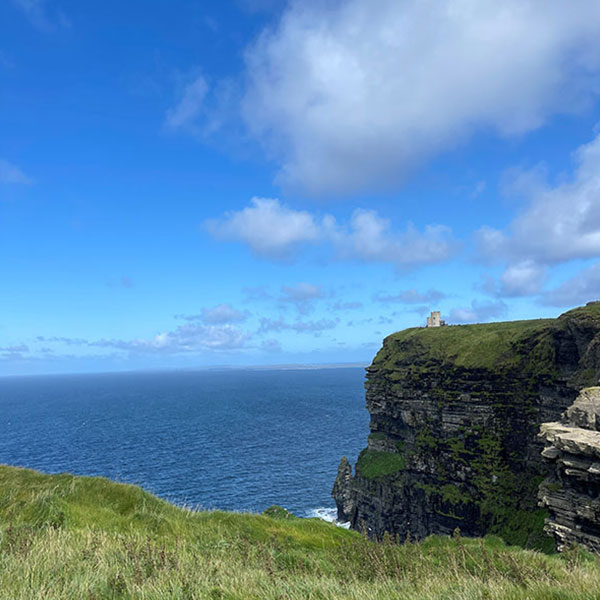 New insights for everyday working life
Julia-Sophia spends the next three weeks at PELCO Ltd. Although the trainee would have had the opportunity to try out something completely new, it is important to her that the internship is also useful for her training as an industrial clerk back home. In this respect, working in the office at the headquarters of PELCO Ltd. is a perfect match.
In service station management, Julia-Sophia gains valuable insights into a different industry and a new field of work. "My daily tasks included checking reports on tank consumption, entering price changes of products, or checking orders. I found it super interesting to learn how a gas station works."
Books and pubs
After work, Julia-Sophia enjoys the beautiful parks and spectacular nature that Ireland has to offer. She also experiences first-hand the hospitality of the Irish.
My host family, with whom I lived for the four weeks, was super sweet. We got along right away. The people in Ireland were generally very friendly, everyone has a smile on their face. I'm going to miss that!
She uses her free time on the weekends to see as much of Ireland as possible. Together with new friends from the language school she goes on excursions to the mighty Cliffs of Moher in the west of the island and the small town of Galway.
The young women also enjoy exploring Dublin and the surrounding area. This includes Trinity College with its world-famous library of 4.5 million books, the Guinness Museum followed by beer tasting and a spectacular view over Dublin, walks in Phoenix Park, and visits to various pubs. There are even a few beaches that can be reached by public transport.
Visit Ireland!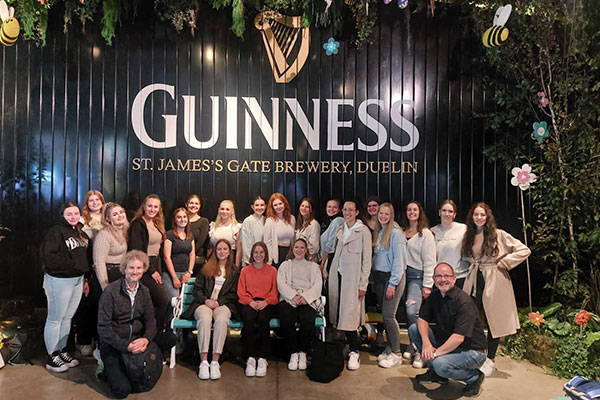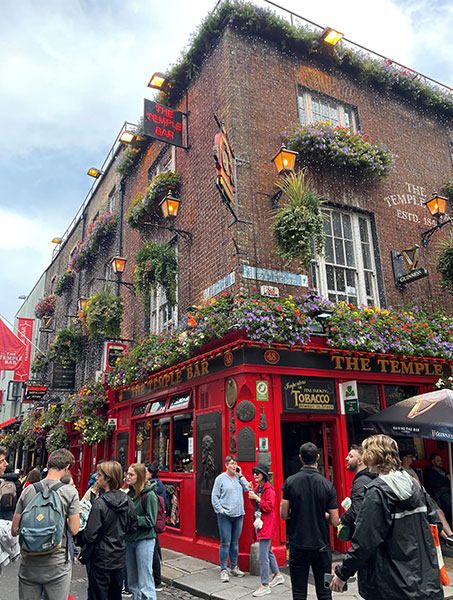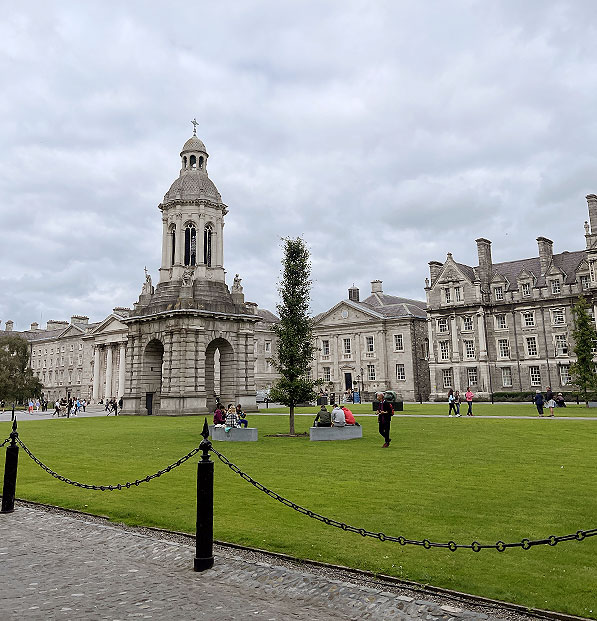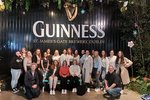 "There were a few to-dos on our list that we unfortunately didn't get to because time really flew by. I would have loved to stay longer, but at some point even the most beautiful trip ends. I can highly recommend visiting Ireland – the people are very nice, the nature and landscape breathtaking, the cities impressive, and with a rain jacket the weather is no problem."
Julia-Sophia has also grown on a personal level from her international endeavor:
My personal highlight is the fact that I went abroad without knowing anyone and came back with friends. We had so much fun together, and this is what I will always remember. I'm glad I embraced the chance of doing an internship abroad and thank RAMPF for supporting me and making it possible.
Training as an industrial clerk at RAMPF
An internship abroad is just one of many benefits of training as an industrial clerk at RAMPF!
Our industrial clerks pass through all relevant departments and take on responsibility in exciting projects right from the beginning. At our trainee and student events, team spirit is a top priority, and joint training courses expand knowledge beyond the trainee's profession.
Have we sparked your interest?
Interesting articles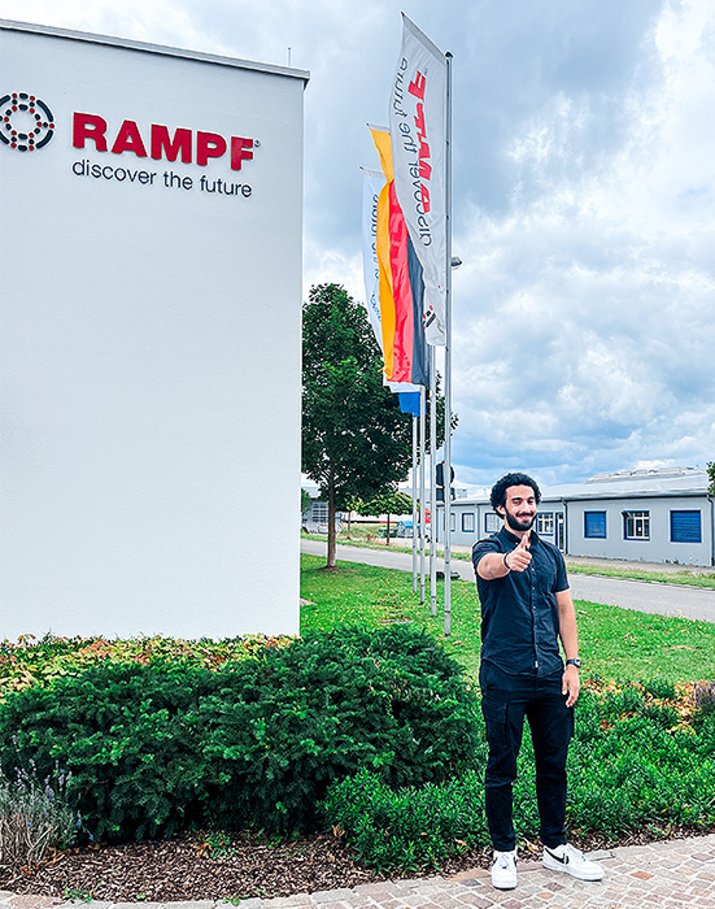 "Ich möchte die Ausbildung noch interessanter und motivierender gestalten"
Herzlichen Glückwunsch! Franziska Nadler hat ihre Ausbildereignungsprüfung erfolgreich absolviert und wird sich fortan um die Nachwuchskräfte von RAMPF kümmern. Wir haben sie gefragt, was gute Ausbilder ausmacht und warum sie so…