Let's Race!
11/02/23
Board Materials
Sustainability
Not only are the students of the Badger Solar Racing Team from the University of Wisconsin-Madison experts in utilizing the power of the sun. They also use innovative materials and fabrication in the design of their race car – and for this they called on RAMPF for a high-performance polyurethane board and guiding expertise.
The American Solar Challenge is one of the world's toughest competitions for solar race cars. Teams from colleges and universities across North America design, build, test, and – of course – race their cars across 2,000 miles of public road between different cities.
This year the Badger Solar Racing Team competed in their first-ever Formula Sun Grand Prix (FSGP), a qualifier for the American Solar Challenge. They claimed a strong seventh place finish and won the "Rookie of the Year" award.
"We immediately set our sights high with the goal of completing a minimum viable product solar car to compete in the FSGP. After our success in 2023, we are now working hard to develop a car that can win the American Solar Challenge," said Industry Relations Team Lead, Nishil Patel.
Set your sights high!
To implement their innovative design ideas, the team needed continued support of sponsors. And one of the companies that believes in the talent and dedication of Badger Solar Racing is RAMPF Group, Inc.
Nathan Jacobs, Sales Manager Tooling at RAMPF Group, Inc.:
"As a developer and manufacturer of cutting-edge tooling boards we know how important it is to set ambitious targets. Only this way can you achieve real progress."
A light nose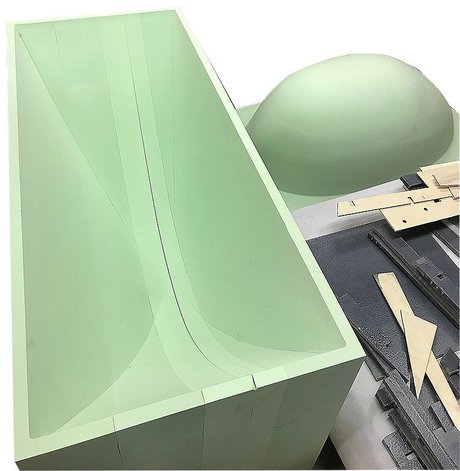 Carbon fiber was a big part of the design and fabrication of this year's car body construction. As a specialist for lightweight design, RAMPF knows that the weight of a race car is critical. The company provided the team with the first-class RAKU® TOOL SB-0240 polyurethane board to fabricate two important aspects of this year's car – the nose cone, and windshield fairing.
The 15lb polyurethane board is widely used for the manufacture of pattern molds for composite prototype parts and wind-tunnel models. The Badger Solar Racing team was limited on milling resources and counting on these large patterns with their high precision and surface quality to keep post processing to a minimum.
Innovative Prototyping and Product Development, LLC., one of RAMPF's many customers in Milwaukee, supported the students in the CNC machining of two wonderfully finished patterns.
Nathan Jacobs:
It was great working with the engineering students in Madison and supporting their initiatives. We wish the Badger Solar Racing Team all the best and hope to see them on the winner's podium very soon!
Interesting articles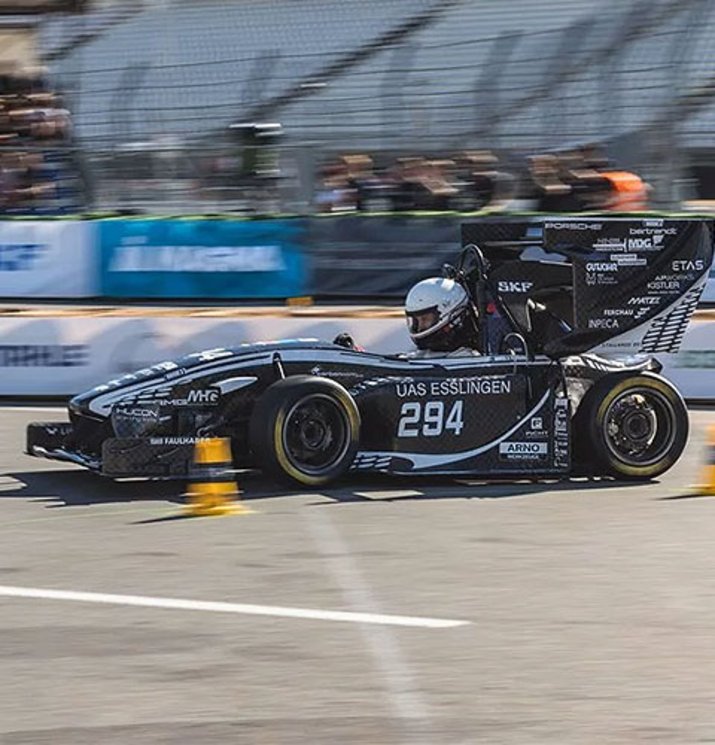 It's Show Time at the Hockenheimring – Part 1
Ladies, start your engines! As guests of the Esslingen University of Applied Sciences, RAMPF employees Franziska Wasserberg and Rebecca Sanwald received an in-depth look behind the scenes of the spectacular racing competition…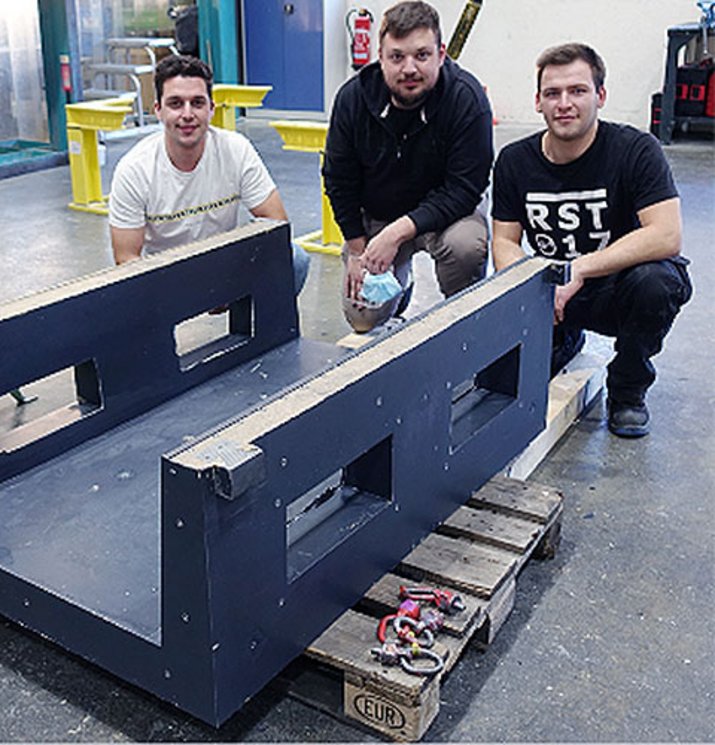 It's Show Time at the Hockenheimring – Part 2
Fruitful exchange between university and industry – three Master students from the Esslingen University of Applied Sciences have launched the "Race to Mill" project in cooperation with RAMPF Machine Systems. They are developing a…