From the Schoolyard to the World Cup
09/19/23
Corporate Citizenship
Career
15-year-old Luna Kosic is already German champion in rope skipping. She recently showed that she can more than keep up with the world's best – thanks to hard training, discipline, and a lot of passion for her sport.
The school days of the author of this article were a long time ago. While the knowledge gained from mathematics, biology, or music lessons has largely vanished, the memory of classmates jumping rope in the schoolyard with their complex, fast movements is still present.
What was already impressive back then has little in common with today's competitive sport of rope skipping. The dynamics and speed, the number of different types of jumps – it is no wonder that Luna Kosic trains five times a week as well as spending the entire Sunday once a month training with the Württemberg State squad.
"I just tried it out" – a momentous decision
The 15-year-old from Nürtingen, near RAMPF's head office in Grafenberg, is one of the world's best rope skippers in her age group. She started the sport eight years ago when it was offered by her club TB Neckarhausen. "I just gave it a try, since many people were talking about it in elementary school".
A momentous decision – this year, Luna won the German championship in the three-minute speed category as well as an outstanding sixth place at the World Championships in Colorado Springs, USA. While she used to dance, play tennis, do gymnastics and athletics, she now only has time for rope skipping.

Rope skipping is strenuous - and therefore so healthy! A variety of muscle groups are trained, from the legs to the abdomen and up to the shoulders. What is more, rope skipping opens up a world of creativity – in addition to the basic movements, different jumping styles, twists of the rope and even group synchronization can be incorporated. This allows both beginners and advanced skippers to constantly set new goals and expand their skills.
But that is exactly what she wants. "What fascinates me about rope skipping is that there are so many disciplines, so you have a lot of options for what you want to jump. Moreover, most disciplines can be performed as an individual sport and in a team. I also learned in rope skipping that you have to set goals and how to achieve them."
Luna's favorite discipline is three-minute speed. "Here you have to run at full tilt. Only with really good endurance and the right pace from the beginning can you go the distance. This is my favorite discipline, although a lot of athletes don't like it because you have to go full out."
445 jumps in three minutes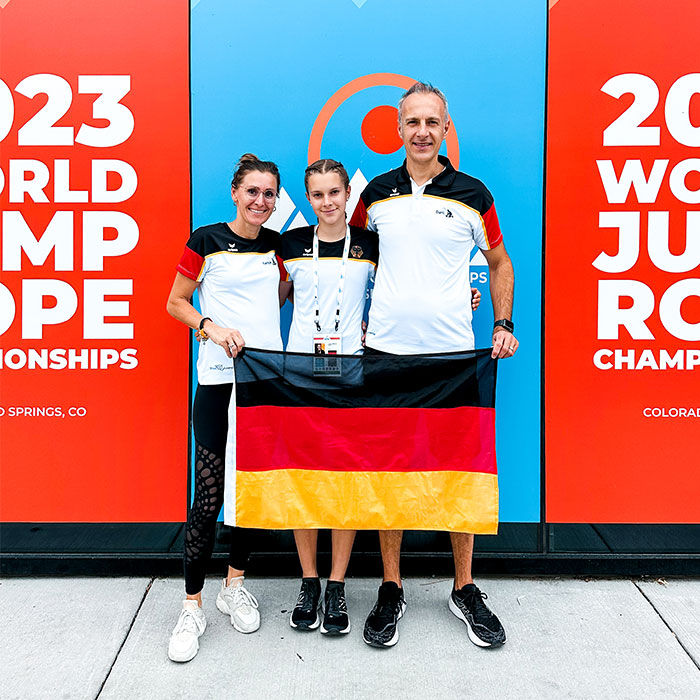 Due to her outstanding performance at national level, Luna qualified to participate in a world championship for the first time this year. She proved her talent with a sixth place in the three-minute speed. "I wanted to do 440 jumps. So far, my record was 423. Then at the World Championships I even managed 445 jumps, which I was overjoyed about!"
Of course, the training workload was even higher than usual. But the pupil of the Max Planck High School in Nürtingen also met this challenge with self-discipline and pragmatism. "I did train a lot, and with school and studying it was sometimes a bit stressful. But then I just studied after training."
Support from RAMPF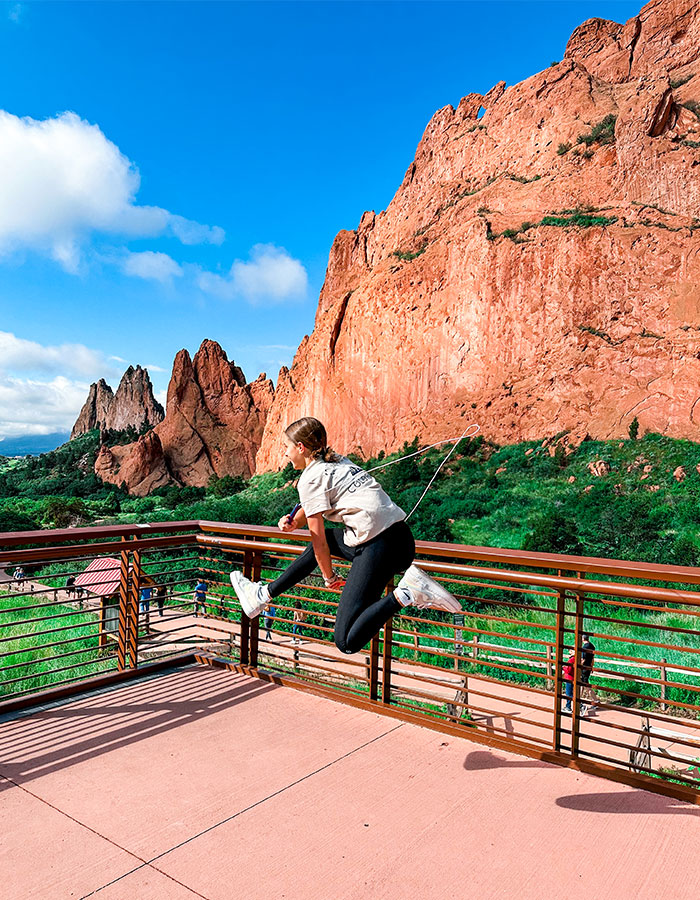 This exemplary attitude is one of the reasons why RAMPF is supporting the young athlete.
RAMPF CEO Matthias Rampf:
It's very impressive how passionate Luna is about her sport and that she is always looking to improve herself. We as a company can fully identify with this and are proud to support her.
Luna has already set her sights on the European Championships, which are taking place next year. "It was a great feeling to represent Germany and to wear the national colors at the opening ceremony with all the other athletes. Now I'm giving it everything to take part in the European Championships next year."
We wish Luna the best of luck!
We share a passion for sports that are as unique as we are. We honor values such as teamwork, determination, and personal development by encouraging exceptional talents and performances of our employees. We look forward to welcoming more talent to our ranks!
Interesting articles

Dreimal erste Liga – los geht's!
Der Saisonstart für die drei großen Sponsoring-Vereine der RAMPF-Gruppe steht an. Wir freuen uns auf Handball der Spitzenklasse von den TUSSIES aus Metzingen und den Galliern aus Balingen-Weilstetten sowie auf erstklassige…