Tinkerers@Work – When Dispensing Specialists Construct Electric Motorbikes
11/25/22
Dispensing Systems & Robots
Sealing Systems
Career
The enthusiasm for electric vehicles is no longer limited to four wheels. You can also travel fast – and in an environmentally friendly way – on two wheels.
The employees at RAMPF Production Systems are well versed in automation and dispensing technology. Fully automated systems of all sizes, many of which encompass robots that dispense, bond, and assemble, are part of everyday life for the company's experienced machine builders.
RAMPF also has a say when it comes to electric mobility, be it encapsulating charging plugs or sealing battery housings; the tailgate of the ID.3 from Volkswagen is also bonded by a RAMPF machine in Wolfsburg.
The enthusiasm for electric vehicles has long been noticeable among some of RAMPF's employees, too. Two of them are dedicated electric motorcycle riders – and were happy to let us participate in their electrifying hobby.
Electrically silent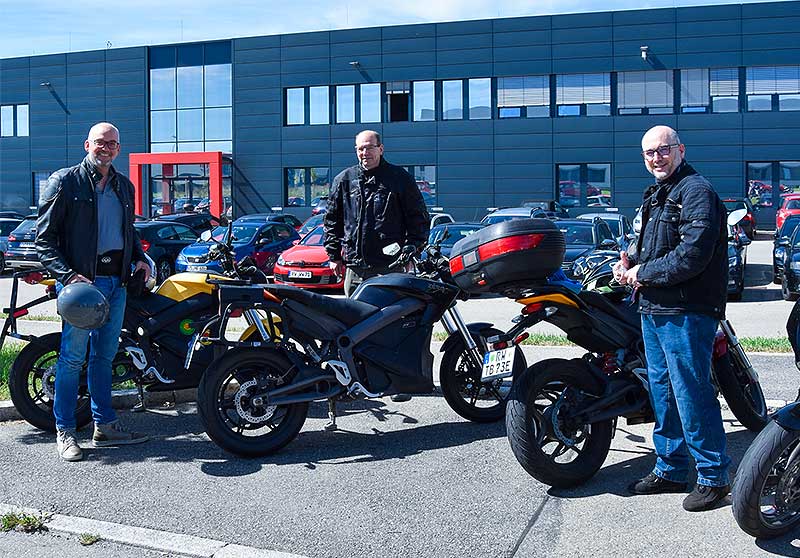 As a mechanical engineer, Martin Seifried is responsible for planning and designing dispensing systems in Zimmern ob Rottweil. His work on the digital drawing board enables the electrical engineering experts to bring the systems to life in production.
The technical draftsman Stephan Haag, whose enthusiasm for electric mobility also brought the two together outside of work, supports him. Stephan bought his first electric motorcycle back in 2012, a scooter with an electric drive, which was followed by numerous other electric models, both two- and four-wheeled. His 11kW motorbike runs at a brisk 80 mph, and he rides it more than 12,000 miles per year, including to work.
His colleague Martin enjoyed riding motorcycles as early as the 1990s. At that time they were, of course, still petrol-powered. Already back then, he did not really like combustion engines due to their environmental impact and thus only rode sporadically; in fact, he and his family did not even have a car for a long time. When he finally felt like biking again after a twelve-year abstinence, he immediately bought an electric scooter, which was followed by a 16kW electric motorcycle and other models with which he has been covering more than 6,000 miles a year since then – the silent cruising and smooth, rapid acceleration were somehow addictive.
Today, he is the proud owner of three high-quality electric motorcycles, including one with a sidecar. The sidecar bike cost him no less than 150 hours of work – but it was obviously worth it, as the sophisticated vehicle was certified by TÜV, Germany's equipment and product safety association with its very strict requirements, the without any problems.
He swapped the roaring petrol engine for a silent 16kW electric motor and completely renewed the drive with self-made parts. He also installed a charger that quickly charges the two batteries in the sidecar via a standard type-2 charging connector.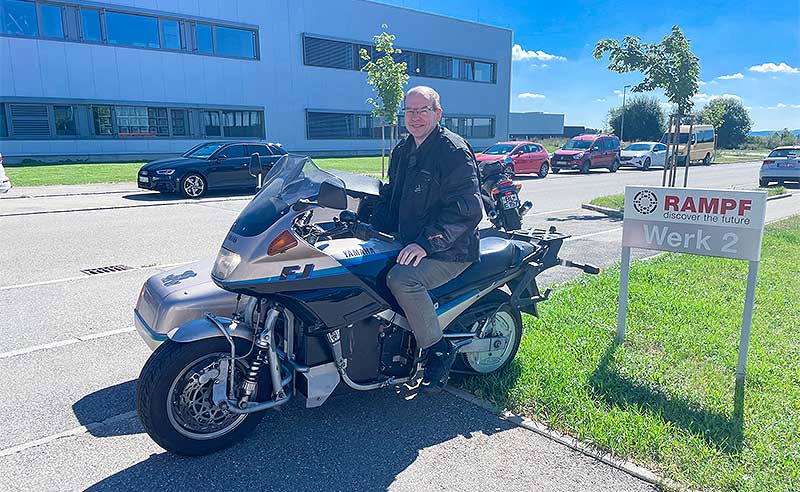 Pedestrian applauds
Of course, there is also space in the sidecar for a passenger and some luggage, so the sidecar bike is suitable for holiday trips. When we asked how far he could travel with one battery charge, Martin happily replies that "after around 90 miles kilometers we stop for a cup of coffee and a nice walk somewhere along our route. In doing so, we get to know the country and its people where we used to ride through. You discover gems away from the main roads and enjoy nature in a completely different way instead of polluting it. Yes, we arrive a little later, but are always relaxed and enjoy the memories and impressions that other motorcyclists don't get to experience."
Finally, Martin remembers his annual motorbike trip with around 50 electric bikers, which this year took them through Schönau in the tranquil Black Forest. Here, a passer-by even enthusiastically applauded the silent biker troupe.
Incidentally, the author of this article was also infected by the two-wheeled electrified virus during a test ride with Martin. As he elegantly accelerated from 0 to 80 mph in just a few seconds, we were able to have a relaxed chat. When we asked Martin and Stephan if they missed the typical engine sound when accelerating, they shook their heads – "Once you've gotten to know the lightness of electric biking, you don't need any more droning, jerking, or exhaust fumes. Then motorcycling is just a pleasant experience."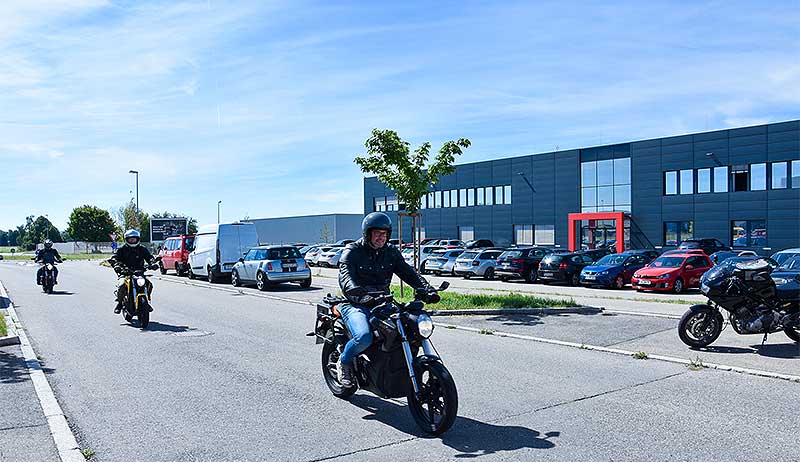 Interesting articles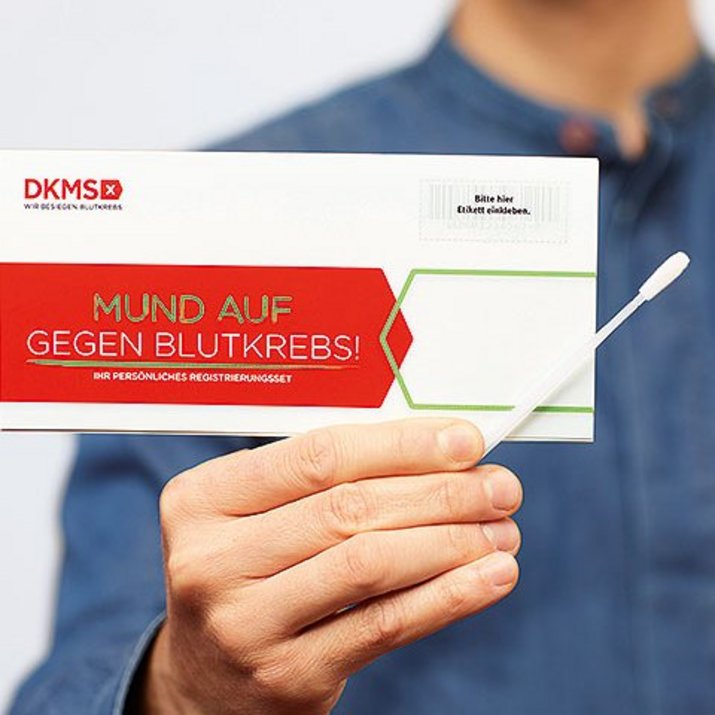 Leben schenken
RAMPF-Mitarbeiterin Edvina Smarsly spendet Knochenmark an die DKMS – und rettet so das Leben der heute 46-jährigen Ümmü Turgut.