Thank You, Marli!
One of Germany's best handball players is ending her career. Marlene Kalf and RAMPF CEOs Matthias and Michael Rampf come together to look back on the impressive career of the captain of the TUSSIES Metzingen Bundesliga team and her longstanding partnership with the RAMPF Group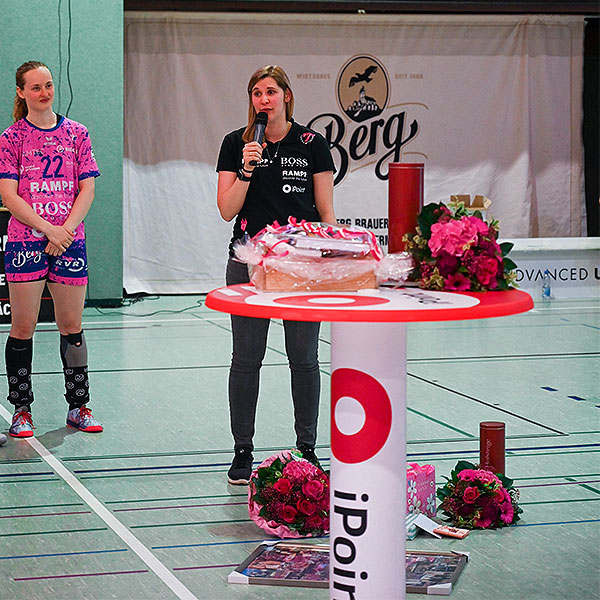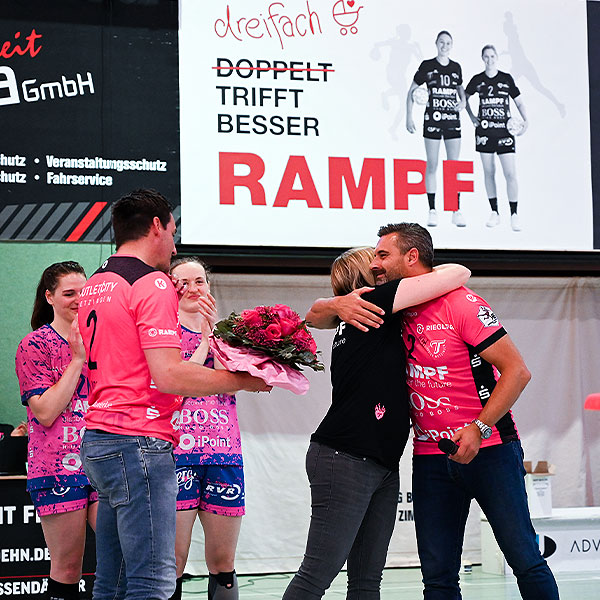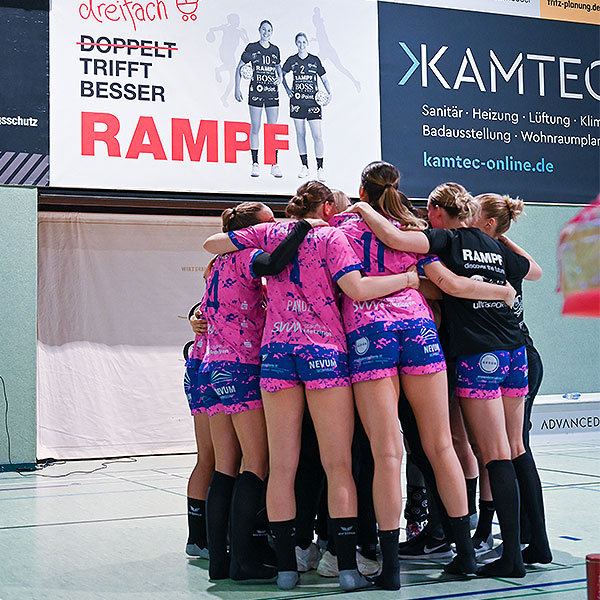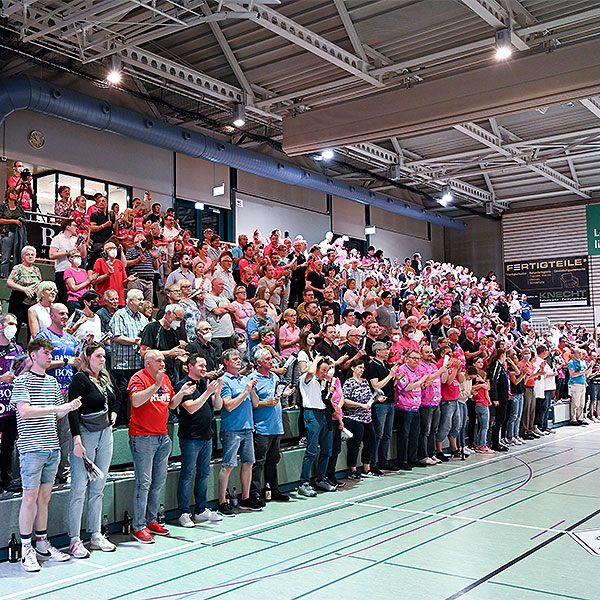 The Öschhalle is filled to the brim, more than 1,000 fans stand up and thank you for what you have achieved for both the TUSSIES and German women's handball. Marlene, your official farewell last Saturday was very emotional – how did you experience this moment?
Marlene Kalf: That was very emotional and very special. I don't really like it when all the attention is on me, but in this case I really did appreciate it. It really touched my heart that the fans applauded for so long. On top of that, the warm-hearted words of TUSSIES manager Ferenc Rott, my teammates, but also from Michael and Matthias Rampf. What can I say – talking about it gives me goosebumps again, it was really a magical evening and an unforgettable farewell for me. Many, many thanks!
More than 600 professional games, more than 2,000 goals, more than 100 international matches –have you ever looked back on your career and thought "Wow!"?
Marlene Kalf: I'm aware that I played in the Bundesliga for many years and scored a lot of goals, the same goes for international games. However, I have to admit that I haven't had the time to reflect on my career yet. I'm still part of the team and I live in the here and now – the time to look back will come when the season and thus my career are over.
It has been five years since RAMPF became the personal sponsor of Marlene. How did that come about?
Michael Rampf: It was important to us to have a player who wanted to stay in Metzingen in the long term and who, like our company and our family, is firmly rooted in the region. We were also looking for a successful player with a winner's mindset – and Marlene definitely fulfilled these criteria.
Marlene was appointed captain of the TUSSIES in 2019. What do you value most about her leadership qualities? Can you draw parallels between sport and business life?
Matthias Rampf: Marlene was named captain because of her outstanding sporting achievements and role model function both on and off the field. Seen from the outside, she was a person who was always 100 percent committed to the club. I think a parallel can be drawn with professional life, because especially in team sports you have to be able to encourage and motivate your teammates, and bring them together in a high-performing unit. This also applies to people who hold a managerial position in companies.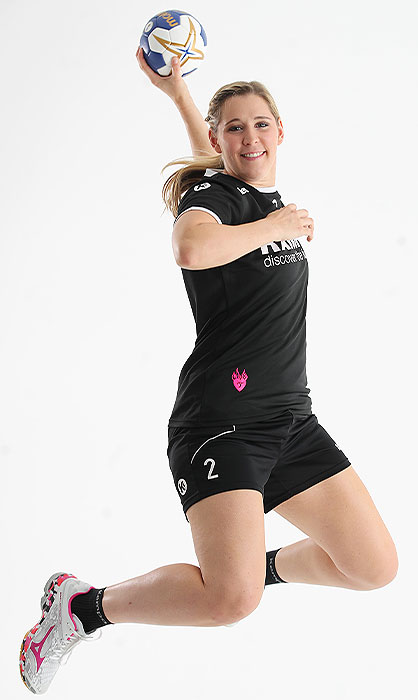 Marlene, when did you start playing handball? When did you realize that you had a special talent for this sport?
Marlene Kalf: I grew up in a 'handball family' and was always on the handball court form an early age. My family and I recognized relatively early on that I was quite good with the ball, but I didn't realize that I could turn professional until I was 14, when I was called up for national team for the first time. Another big step was joining a Bundesliga club when I was 15. My father and sisters were my coaches for a long time and always supported me – without their unconditional commitment, I couldn't have achieved any of this.
Playing a sport professionally involves a lot of hard work. How did you cope with this, especially at the beginning of your career?
Marlene Kalf: You rise to the challenges and start to organize yourself better and better. Training five times a week, including in the mornings, playing games almost every weekend and often during the week, requires a lot of discipline and, of course, a lot of passion for the sport. This also affects your personal life, which is why it is so important for professional athletes to have the support of family and friends.
Now a question that is probably quite difficult to answer – what is the highlight of your career?
Marlene Kalf: It's actually difficult to single out a highlight. The electrifying atmosphere at the TUSSIES' home games in the Öschhalle, playing for the German national team, especially at the 2008 European Championships in Macedonia, where we reached the semi-finals… There were so many beautiful moments that I will always fondly remember.
What were the special moments of the sponsoring partnership with the RAMPF Group?
Marlene Kalf: RAMPF is one of the biggest sponsors of the TUSSIES. The family atmosphere, the annual summer parties, to which the TUSSIES are always invited, or the movie that we shot together are special highlights for me. In addition, the relationship with CEOs Matthias and Michael Rampf was always very trusting, they always fully supported me.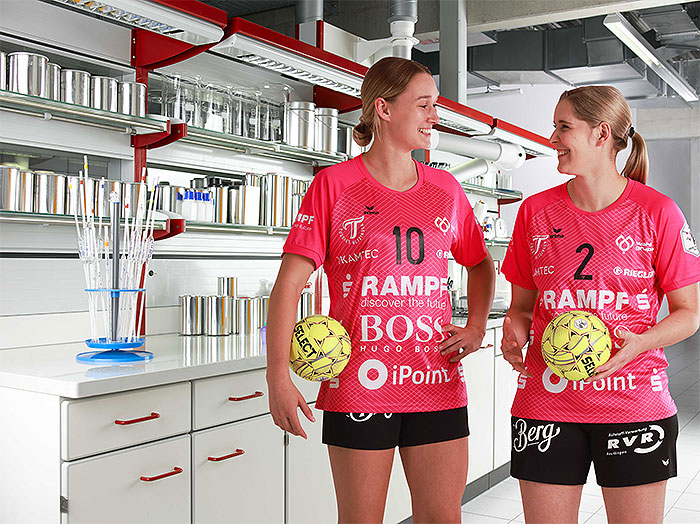 RAMPF is active as a sponsor in professional handball for TUSSIES Metzingen, HBW Balingen-Weilstetten and, starting next season, VfL Pfullingen. What is the benefit for the company of this commitment?
Michael Rampf: Sports sponsoring is an important component of our employer branding strategy. We look at each of our locations to see which club fits our company and is in the public eye. We also support amateur sports, including football, tennis, and athletics. Here, sponsoring is an expression of our social responsibility as a company. In addition, the health of our employees is very important to us, which is why we offer them a comprehensive company health management; this also fits in with our commitment to sports sponsoring.
Even after Marlene's retirement, RAMPF is sponsoring a TUSSIES player, namely company trainee Lena Degenhardt. Does the combination of professional sport and training work from the company's point of view?
Matthias Rampf: As an employer, you have to be a bit more accommodating with a professional athlete from time to time, that's obvious. At the same time, however, Lena dedicates herself to her training with just as much discipline and passion as she does to handball. This confirms our approach and shows that professional sport and everyday working life can go hand in hand. Marlene also practiced her profession as a teacher with full dedication during her career. This is something my nephew can confirm, who used to have Marlene as a math and sports teacher.
Marlene, when did you decide to hang up your handball shoes? Was the decision difficult or did you know that the time had come?
Marlene Kalf: The decision was not an easy one, but my body sent me unmistakable signals. After the World Cup in December 2021, the pain in my Achilles tendons, which I've felt for three years, increased again, which meant that every training session was becoming more painful. I wanted to retire at a level that reflects the performances of my career.
Will stay in touch with TUSSIES?
Marlene Zapf: I live in Metzingen, so I'll stay in close contact with TUSSIES and attend some games as a spectator. The club is very important to me and I wish the team all the best!
Michael Rampf & Matthias Rampf:
Marlene, we also thank you – both for the joy that you brought to us as passionate handball fans with your performances on the national and international stage, as well as for the close and trusting cooperation over the past years. We're very happy for you and your husband that a new, exciting phase of life will begin in a few months with the birth of your first child. All the best, Marli!
Interesting articles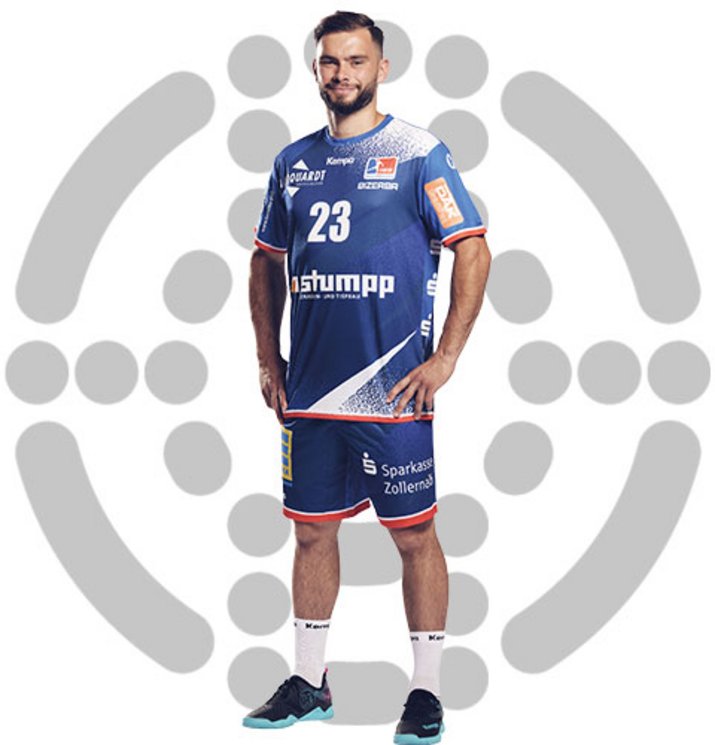 Channeling emotion to achieve top performances
Anybody growing up in Niederwürzbach is destined to become a professional handball player. Okay, so it is not quite as simple as that – but Björn Zintel's dream has certainly come true. Sponsored by RAMPF, Björn plays for…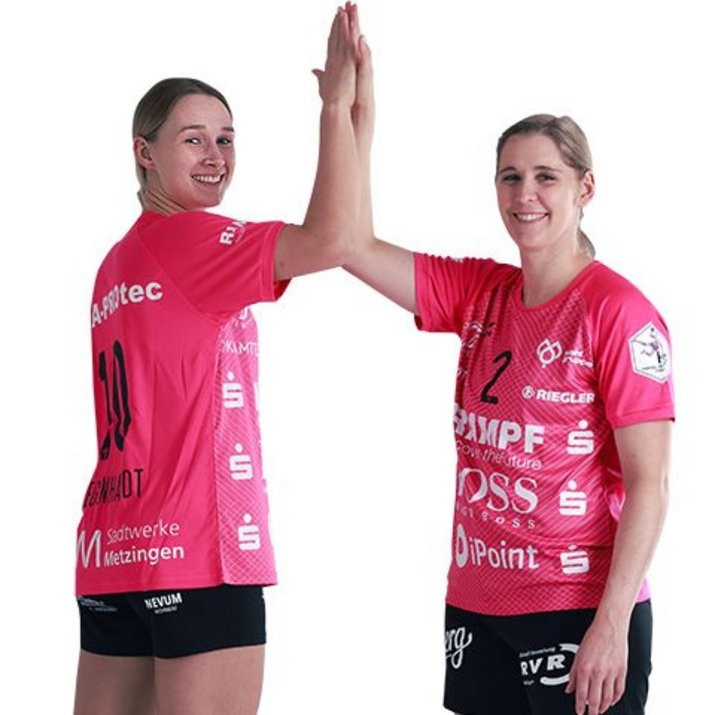 Olé! Wir fahren zur WM!
Die RAMPF-Spielerpatronate Marlene Zapf und Lena Degenhardt sind im Kader der deutschen Nationalmannschaft für die Handball-WM. Wir haben mit den Ausnahmekönnerinnen über Ihre Erwartungen an das Turnier gesprochen.