Score Goals! Prevent Goals!
Handball Bundesliga team TUSSIES Metzingen, Germany, starts the new season tomorrow, Saturday, September 10. RAMPF-sponsored players Lea Schüpbach and Lena Degenhardt will contribute to the team's success at the back and front of the pitch – an interview.
Born September 10, 1997, in Winterthur, Switzerland.
Position: Goalkeeper.
Under contract at TUSSIES Metzingen since 2022.
Sponsored by RAMPF since 2022.
Biggest sporting success: Winning the Swiss Championship with Spono Eagles.
Motto:
Trust the process!
Lea, for the past two years you played for HSG Bad Wildungen Vipers from Hesse and have now signed a two-year contract with the TUSSIES. Have you settled in well in Swabia? What are your goals for the first season in Metzingen?
I've settled in really well and already feel at home here in the south. As a goalie, you have to be the backbone of the team, and I'm looking forward to fulfilling this role and constantly improving myself. The TUSSIES have big plans and we are all raring to go!
You also play for the Swiss national team and recently celebrated a huge success by qualifying for the European Championship for the first time. What are your plans for the tournament in November?
For Switzerland it's a big thing to take part in such a tournament. The group stage will be tough, as we have to play against the top teams Norway, Croatia, and Hungary. We aim to represent our country as well as possible and maybe spring a little surprise.
You have been working at RAMPF Holding in the IT department since July 2022 as a purchasing clerk. Please tell us a bit about your working life – what do you do and what do you like about job and company?
I'm mainly responsible for invoices and hardware bookings. It's interesting to get an insight into an area you've never worked in before, and it's fun to learn something new and then successfully implement it. The colleagues are great and the environment at RAMPF is very pleasant. The company also gives me the flexibility I need to take part in the many training sessions and then, of course, the games.

Born May 31, 1999, in Albstadt-Ebingen, Germany.
Position: Left back.
Under contract at TUSSIES Metzingen since 2019.
Sponsored by RAMPF since 2020.
Biggest sporting success: Participation World Cup 2021 in Spain.
Motto:
Keep going, because you did not come this far just to come this far!
Lena, 2021 was a very successful year – you played in the World Cup and had numerous strong performances for the TUSSIES. What are your plans for the 2022/23 season on the national and international level?
I'm very happy with last season but at the same time always working very hard to keep improving. I want to take on a lot of responsibility at the TUSSIES to help us grow as a team and play a good season. With strong performances on the national level, I would like to play my way into the squad for the European Championships, which are taking place in Slovenia, North Macedonia, and Montenegro.
What are the TUSSIES looking to achieve in the league and the German Cup this season?
We want to finish the league in the top four teams to qualify for the European Cup again; unfortunately, we didn't manage to do that last season. In the German Cup, the goal is to make the 'Final 4 tournament.
You are in the third and final year of your apprenticeship as an industrial clerk at RAMPF Holding. How has it been thus far? Do you already have concrete ideas about your professional future?
The training so far has been very interesting. Working in so many different departments is very exciting, and you always get to know new colleagues. After my apprenticeship, I would like to continue working at RAMPF, but shift the focus a bit more on handball. I could imagine reducing working hours a little in favor of training.
RAMPF WISHES LEA & LEna & THE TUSSIES a SUCCESSFUL 2022/23 SEASON!
Interesting articles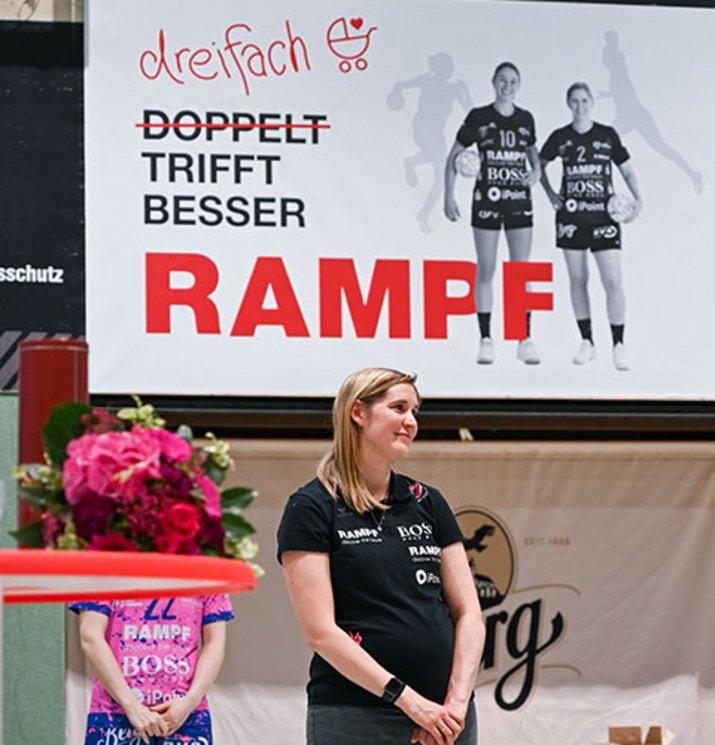 Thank You, Marli!
One of Germany's best handball players is ending her career. Marlene Kalf and RAMPF CEOs Matthias and Michael Rampf come together to look back on the impressive career of the captain of the TUSSIES Metzingen Bundesliga team and her…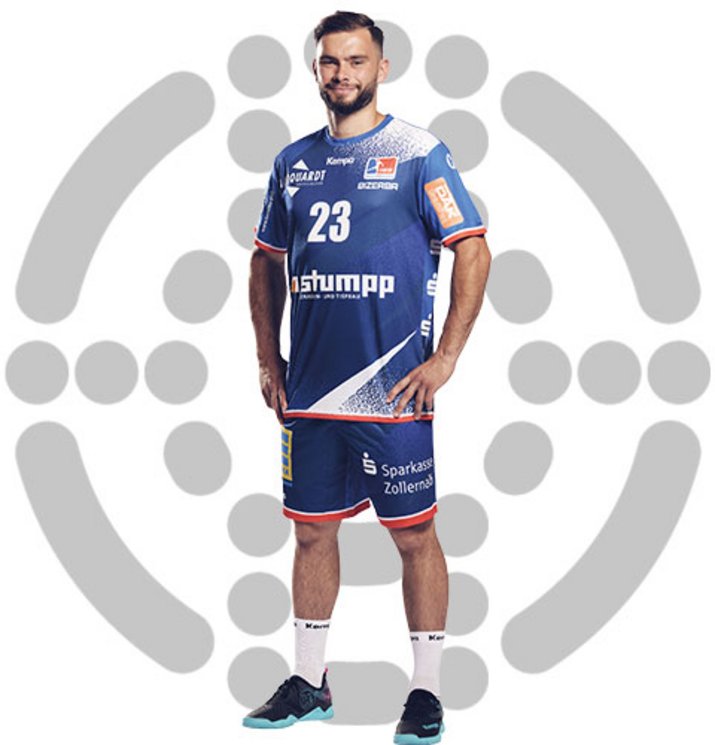 Channeling emotion to achieve top performances
Anybody growing up in Niederwürzbach is destined to become a professional handball player. Okay, so it is not quite as simple as that – but Björn Zintel's dream has certainly come true. Sponsored by RAMPF, Björn plays for…