RAMPF goes international – Studying in Scotland!
Getting to know a new culture, exploring picturesque landscapes, taking informative lectures – Franziska Weiß spends the fourth semester of her dual bachelor's degree in business administration at Edinburgh Napier University.
"If anyone wants to combine their studies with experience in another country, then I can't recommend a semester abroad highly enough!" says Franziska Weiß, as she sums up her five-month stay in Edinburgh, the capital of Scotland. She studied at Edinburgh Napier University, one of the partner universities of Baden-Wuerttemberg Cooperative State University (DHBW) Stuttgart.
She describes Edinburgh as a very welcoming city, where it is easy to meet new people. "The student community is very international in nature and the Scots themselves are really friendly and open." The same can be said of Napier University, which was founded in 1964. It has around 14,000 students, and just under a third of them are "internationals".
Even back when she was embarking on her integrated degree program at RAMPF, Franziska was already toying with the idea of a semester abroad. DHBW has partnerships with many different universities all over the world, so Franziska did not find it easy to choose which one to go to. Should she pick Finland or Canada – or did she want to go to the UK?
In the end, she opted for Scotland, the northernmost third of Great Britain, Europe's largest island. The fact they speak English in Scotland and, above all, the many opportunities there for enjoying the great outdoors helped to swing her decision.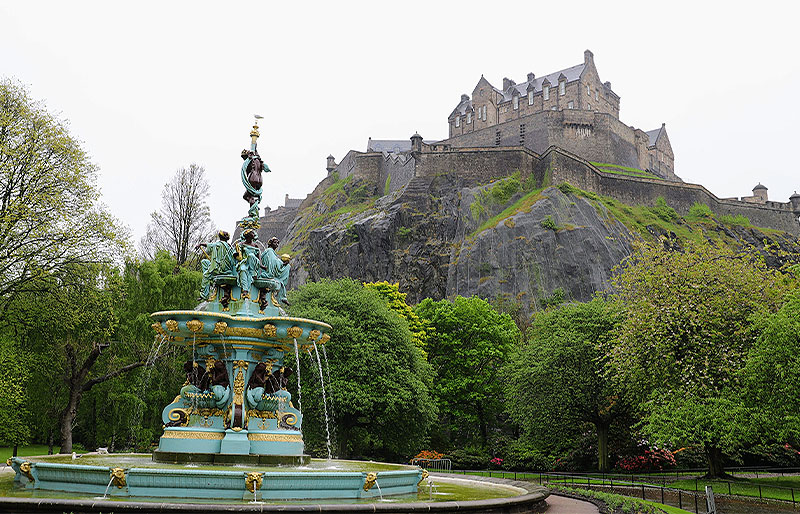 Cheers – and welcome to Scotland!
Just to clear up the most common misconception at the start, the weather really isn't as bad as people say it is. OK, so it rains a bit more often than it does in Germany and, of course, there's more wind, so it's always worth having a scarf with you
Franziska says, dispelling the stereotypical notion of a rainy Scotland.
While she does concede that rain tends to be very heavy and comes from all directions, she is keen to point out that there are good spells of sunshine, too. She particularly enjoyed soaking up some sunshine in one of Edinburgh's many parks or while taking a stroll through the very attractive old town.
Although COVID 19 was stopping tourists traveling, academic exchanges were still permitted during the pandemic, subject to certain conditions. "If it hadn't been for the pandemic, I'd have been setting off each morning for Craiglockhart Campus – a large, recently refurbished campus in the south-west of Edinburgh with lots of study facilities, lecture theaters, a library, and a small café. However, all teaching was suddenly moved online because of COVID 19," Franziska explains.
Uni life at Edinburgh Napier University (ENU)
Students at Napier University study a maximum of three modules per semester. Franziska opted for Global Financial Markets, Corporate Risk Management, and Human Resource Development, as these were similar to the courses she would have studied at DHBW. In fact, she would have studied two extra subjects in Germany.
However, as she explains, that's not a problem, since she can simply catch up on these at a later stage. At Napier, the modules are rated by level of difficulty. "I chose one level 10 and two level 9 modules, these are all aimed at students in their third or fourth year, so they're demanding and time consuming, but they're perfectly doable."
Franziska's chosen subjects all involved a large amount of independent study and relatively little class time. She therefore spent a lot of her time preparing presentations and assignments for tutorials, doing coursework, and writing essays.
In Germany, we don't do as much coursework during the semester, but we have more exams at the end.
Teaching at the Scottish university was also different in style to what Franziska was used to. "At DHBW, we don't have tutorials and there are more lectures. At Napier, some of the teaching takes the form of tutorials. Due to COVID 19, these took place online, mostly as live sessions."
Although it was obviously a pity not to be able to attend classes on campus, Franziska reports that the online teaching worked out pretty well in the end. In fact, there were even some benefits to online classes. "As an international student, it was quite good being taught via video to begin with, as you could watch with subtitles, too. That made it easier as I was getting used to the language."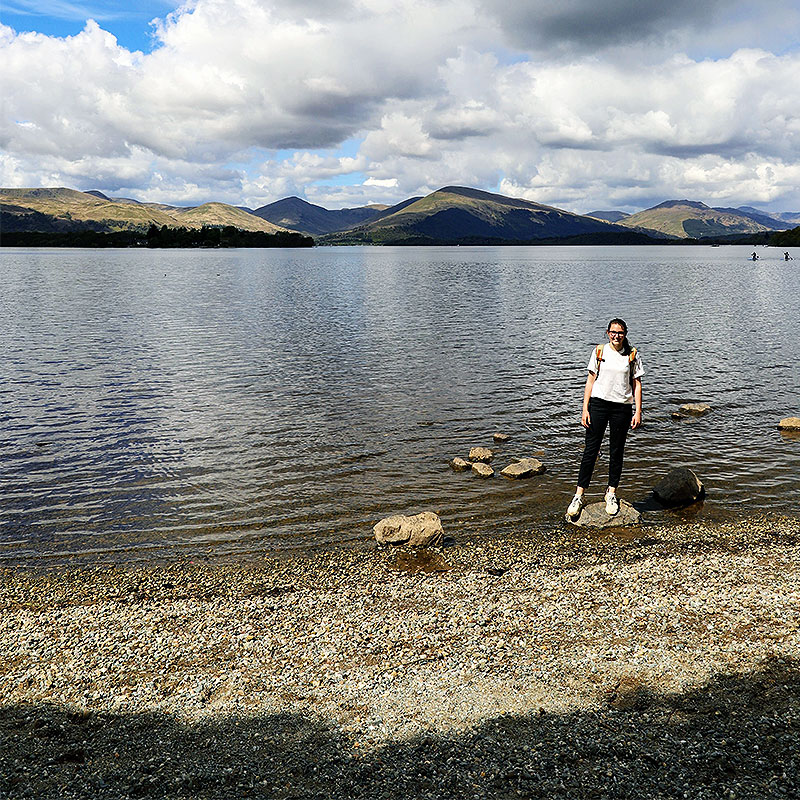 Unlike the traditional British English that is taught as standard in Germany, the English spoken in Scotland can sound quite strange to newcomers, and it is often difficult to understand at first. This is especially true of rural areas, where local dialects tend to be even stronger.
It is not just the Scottish pronunciation that is different – there are some peculiarities of vocabulary, too.
The English spoken in Scotland sometimes reminds me a bit of the Swabian dialect in Germany
Franziska says with a smile.
A typical Scottish word that non-Scots may well already know is "loch", which means "lake". Many German speakers will know the word "loch" from hearing about Loch Ness with its elusive inhabitant. The Scottish word brings back memories for Franziska. "The way some people pronounce the word, with the hard 'ch', makes it sound like an evil spirit is about to appear, but that's just the way it is with language."
As Swabians we can only agree – after all, we have a dialect of our own.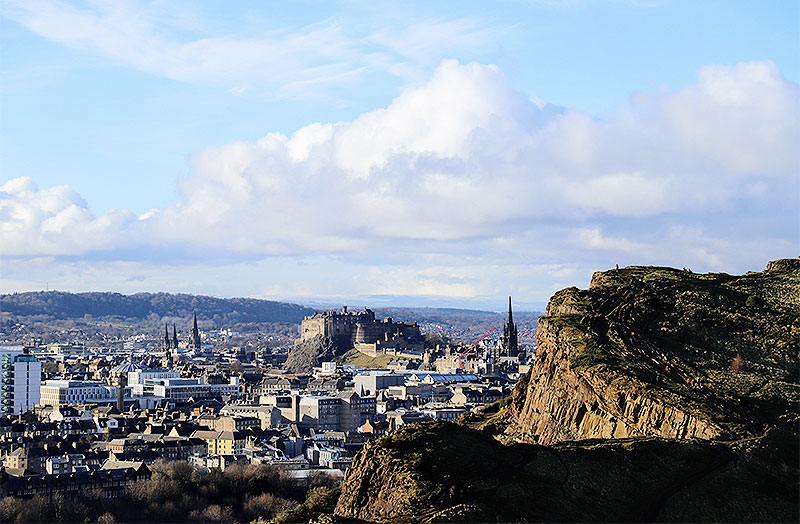 Castles, sheep, and hairy coos
When the first easing of the strict lockdown rules came in March 2021, Franziska made the most of the new freedom, taking the chance to get to know Edinburgh and the surrounding area better and enjoying a change of scene away from everyday university life, too. When the cafés and pubs reopened, streets such as the famous Royal Mile and Princess Street, with its adjoining Princess Street Gardens, returned to life. "It's a beautiful city, with lots of parks and quite an extensive old town," Franziska says. She even had the pleasure of hearing the occasional bagpiper playing on the sidewalk of the roads leading to Edinburgh Castle.
Scotland is an unbelievably beautiful country, with picturesque landscapes and fantastic cities. The people are really friendly and helpful, too. That made starting out in a new city easier for me, especially during the pandemic.
When she had time to take a break from her studies, Franziska enjoyed going out exploring a bit further afield with some of her new friends. Not far from Edinburgh is a town called Falkirk. There you will find the Kelpies – huge, 30 meter high horse-head sculptures inspired by old Scottish folklore myths.
Kelpies are water spirits, which generally appear in the form of horses, are said to inhabit Highland rivers. They lie in wait in deep waters before offering to carry passing travelers safely over the river. As soon as their passengers are seated on the spirit's back, the kelpie then drags its helpless victims down into the depths of the river and eats them. People can only tame a kelpie if they manage to throw a veil over it or get a bridle on it.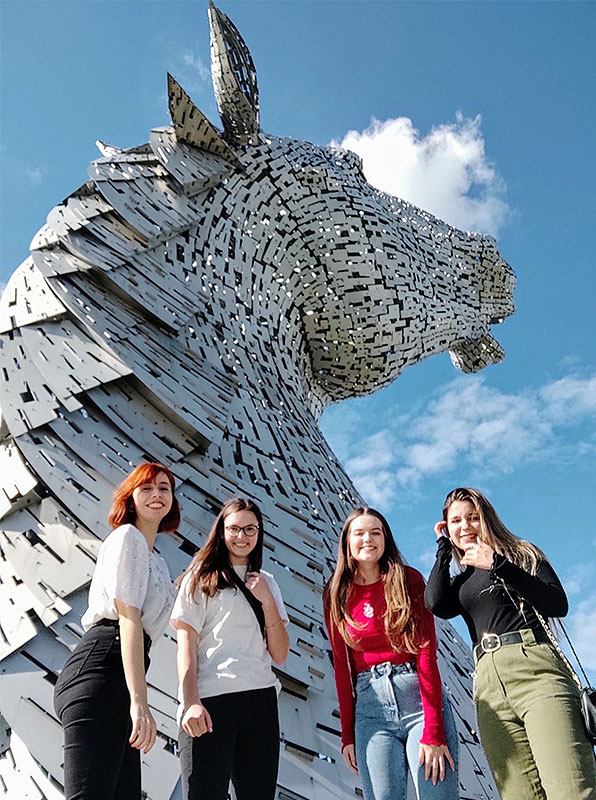 Franziska is not in the least surprised that Scotland's unique landscape is often used as a filming location. One of the top highlights of her semester abroad was a tour of the Highlands with one of her friends. They followed a coastal route, passing ancient castles such as Stonehaven, before going on to the legendary Loch Ness. The roads that weave and twist their way through the Scottish Highlands are very narrow. In the midst of these wild landscapes, there are few signs of civilization other than the occasional isolated farm.
Franziska still has vivid memories of her trip:
The mountains tower above you on both sides of the road and we had a few snowflakes, even in May. The scenery, with its many lochs, is breathtaking. It's like Canada, but on a smaller scale.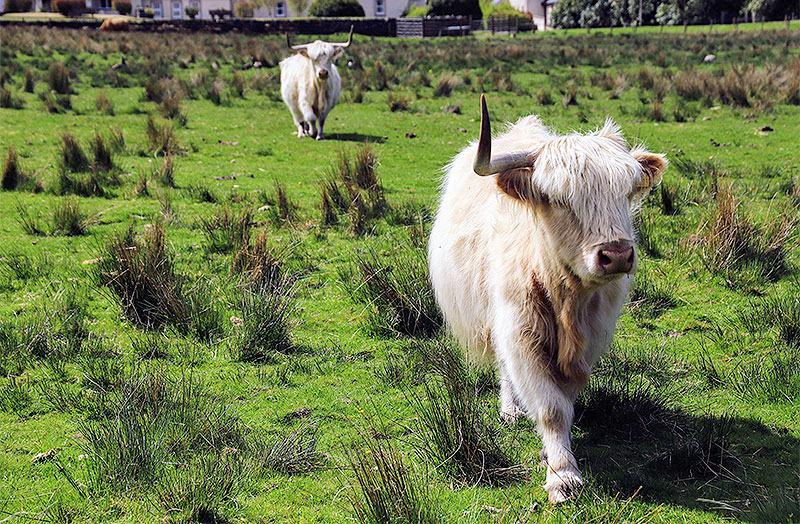 As well as seeing many sheep, she and her friend also met a few highland cows from time to time. As a local explained to Franziska and her friend, these large creatures with their long hairy coats – "hairy coos" as they are affectionately known in Scotland – are now kept more through tradition than for commercial purposes.
Great memories and new friends
After living in Edinburgh for just under six months, Franziska found it hard to say goodbye. She considers herself lucky to have learned so much and enjoyed so many new experiences – not just at university, but away from it, too. Her English has improved, and she has become very fond of the Scottish dialect.
A semester abroad is a once-in-a-lifetime experience and, even though the pandemic means mine was a bit restricted in some ways, I had a fantastic time. I wouldn't have missed it for anything. I'll definitely be returning to bonnie Scotland. In the meantime, I have great memories of wonderful experiences and new friends. I can't recommend a semester abroad highly enough!
Integrated degree programs at RAMPF
An exciting semester abroad is just one of the benefits offered by an integrated industrial MBA degree-program at RAMPF.
Our integrated degree students acquire important practical experience from the outset, which is the perfect complement to the theoretical aspects of the study program at DHBW.
In our family-run SME, you will take on responsibility for working on your own projects and undertake operational activities in the various departments. You will also gain fascinating insights into all the key specialist departments, meaning you can learn about interrelated structures and processes.
We hold regular events for students and trainees, so there is plenty of fun and a good sense of team spirit, too.
A range of opportunities to work at one of our international branches offers you the chance to spread your wings and enjoy an exciting experience in a different country – or you could study abroad for a semester.
Are you interested?
Interesting articles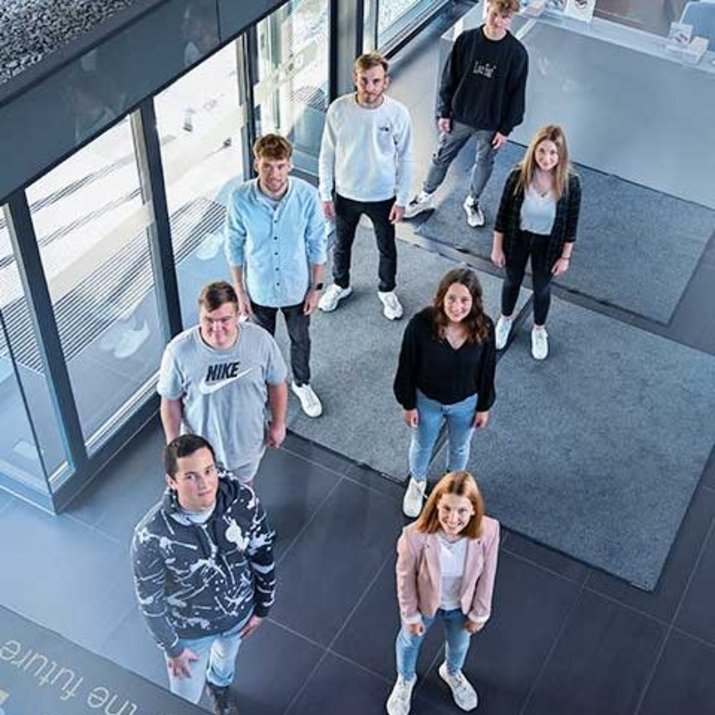 Ein guter Start ins Arbeitsleben: Azubi-Einführungstage bei RAMPF
Die jungen RAMPF-Talente tauchen in die spannende Welt einer international aufgestellten Unternehmensgruppe ein. Begleitet werden sie von motivierten Ausbildern und hilfsbereiten Paten.
RAMPF gehört zu Deutschlands besten MINT-Arbeitgebern
Spannende Berufe, die mit Mathematik, Informatik, Naturwissenschaft und Technik (MINT) zu tun haben, sind bei der internationalen Unternehmensgruppe omnipräsent.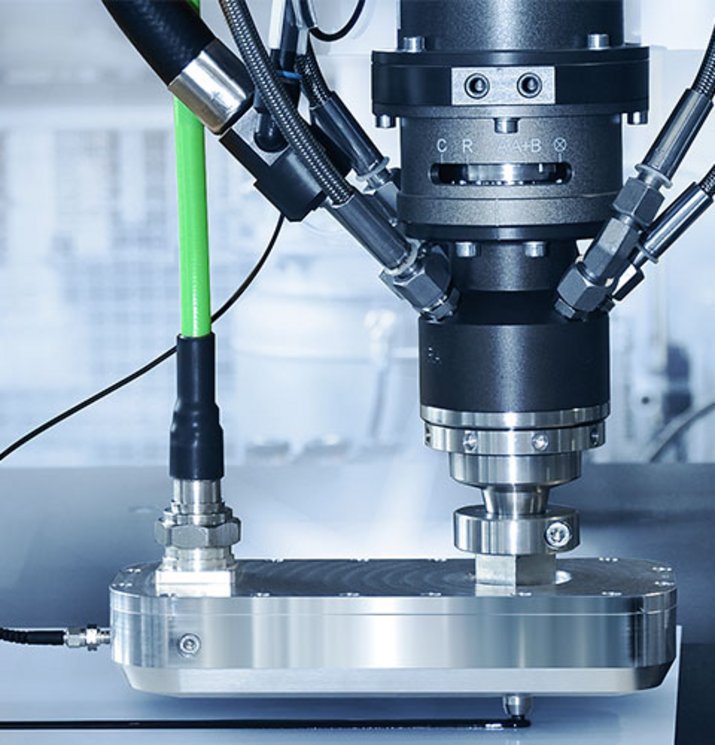 Engagierte Nachwuchskräfte für Mechatronik, Produktdesign und Office
Eine Ausbildung bei RAMPF Production Systems hat Zukunft (Teil 1)