Firm Footing In Life
The RAMPF Production Systems Works Council and staff donate 1,200 euros to the EIGEN-SINN workshop in Freudenstadt, Germany. Hans-Martin Haist (founder and Director of the EIGEN-SINN Foundation, second from right) accepts the donation from Tobias Atzberger and Heike Kammerer (Chairs of the Works Council of RAMPF Production Systems; from left to right) and CEO Bernd Faller (right).
It has become a cherished tradition at RAMPF Production Systems for trainees to take the promotional gifts that arrive before Christmas, raffle them off to the employees, and donate the proceeds to a good cause. The first raffle was held 15 years ago, and since then this tradition has raised several hundred euros every year, which the management team then generously doubles.
It is a custom that is close to the company's heart, with the Works Council keeping an eye out every year for regional institutions and organizations so that the donations can be sent where they are needed most and will do the most good. Unfortunately, due to the coronavirus pandemic, it was not possible to sell raffle tickets before Christmas, but this did not stop the employees from filling the donation box that had been set up.
This time around, the company chose to support the EIGEN-SINN Foundation, which runs a number of non-residential child and youth work facilities in Freudenstadt, Germany, and the surrounding area. The foundation offers a wide range of services to support children and young people who are growing up in less sheltered environments and have had to experience sometimes numerous setbacks in their young lives.
Offering support and security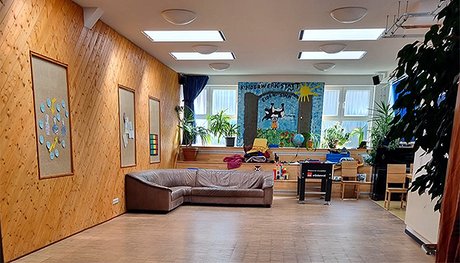 EIGEN-SINN is based in an old metalworking site where more than 150 children and young people, aged between 5 and 17 and split into 23 groups, can come on a weekly basis to participate in a diverse range of supervised educational afternoon activities.
The founder and Director of the foundation is Hans-Martin Haist, who told the visitors from RAMPF all about his team's work when the donation was officially handed over. He founded the workshop in 1999 to take children and young people from socially deprived areas and provide them with support and security through meaningful leisure activities at least one or two afternoons a week.
The groups in the "future workshop", as it is affectionately called, are all full, and some have waiting lists. With the help of local schools, the foundation is able to determine the need for additional care and contact parents. The different groups, which are divided up based on age and interests, usually meet once a week to do handicrafts, cook, sew, work on bicycles or in the wood workshop, or to enjoy educational outdoor activities in the forest.
Strengths, potential, and goals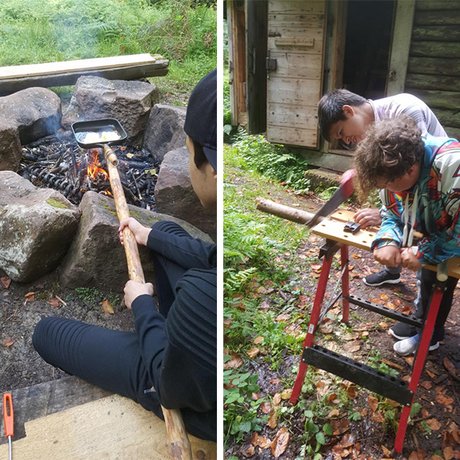 The groups will often stay together for several years, which helps create trust, cohesion, and empathy. While some of the young people come from families with divorced parents, others have parents who are seriously ill, or have already experienced violence, abuse, and addiction in their young lives. Some of them have turned to crime themselves due to a lack of support.
What motivates Hans-Martin Haist and his team is being able to take these young people in and show them support, respect, and routes out of their current situation so they can make successful, meaningful lives for themselves. They open up their workshop every day to show the children and young people that they are valued and respected, but also to set out important social rules, so that they have the support and security they need to live life to the fullest.
The foundation practices a teaching philosophy developed in Germany that is known as "confrontational pedagogy" and uses conflict resolution strategies, violence prevention, and media awareness training in the youth workshop to show mainly "stranded" young people how they can better integrate into society and learn from inappropriate behavior.
The educators involved also take a primarily resource-focused approach. This means that instead of taking the weaknesses that have brought a young person to the group as the starting point, they search specifically for that individual's strengths, potential, and life goals. They then foster and reinforce these resources to give the young person courage and hope, but also the tools they need to build their self-confidence, so that they are ready to face the world head-on once their years in the group come to an end.
High financing requirements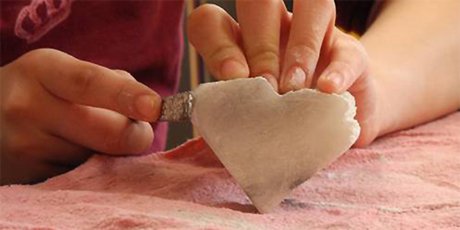 According to Haist, it often takes new group members up to two years to gradually open up. However, as soon as these young people leave the workshop and gain a firm footing in life, many of them like to come back for regular visits – a lovely testament to the team's valuable work.
Working with parents is another valuable pillar of this educational concept, with parents being invited to regular meetings to discuss their child's development, not just in the workshop but also in school and at home. This means the valuable relationship work that goes on in the group also trickles down into day-to-day family life and gives the parents practical support when it comes to issues of education and their accountability.
The work carried out in this youth workshop, which mostly involves special education and care work, is currently carried out by a team of twelve specialists from the fields of social pedagogy, special education, and social care, including educators as well as youth and residential care workers who are also supported by volunteers.
The workshop requires an enormous amount of funding. Each month, 36,000 euros are needed to finance the group work, because very few children and young people receive support for this from the Youth Welfare Office. As a result, the foundation is heavily dependent on donations and sponsorships.
That is why the generous donation from RAMPF Production Systems is very welcome. It was presented by CEO Bernd Faller and the Chairs of the Works Council, Tobias Atzberger and Heike Kammerer. During their two-hour visit to the former metalworking site, they were able to see the team's work first-hand and delighted to hear that the RAMPF donation would go towards the care of the "Butterfly Group" for children with seriously ill parents.
What a pleasant coincidence that the trainee workshop at RAMPF Production Systems is also called the "future Forge" – yet another place where the plans for successful professional careers are forged.
Interesting articles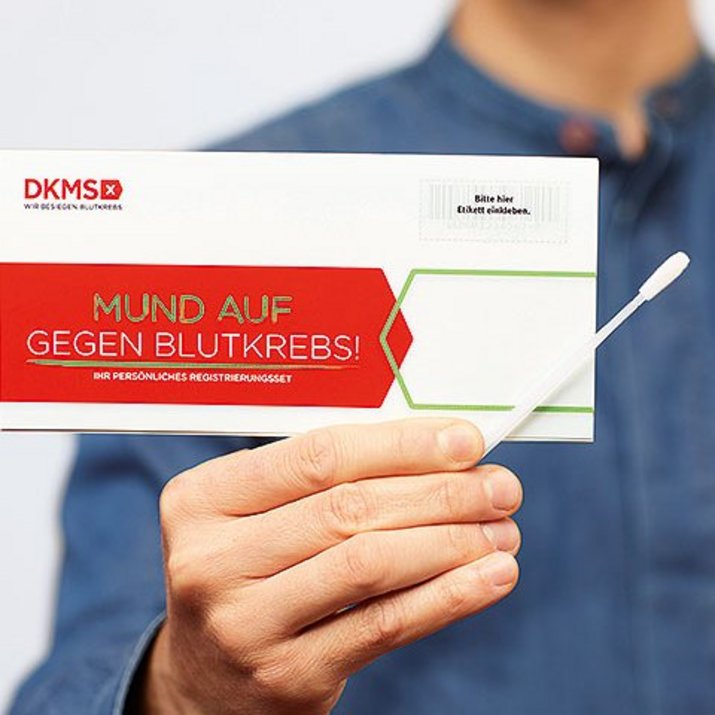 Leben schenken
RAMPF-Mitarbeiterin Edvina Smarsly spendet Knochenmark an die DKMS – und rettet so das Leben der heute 46-jährigen Ümmü Turgut.
"Danke, dass ihr für unsere Gesundheit kämpft"
Yogalehrerin Anna Kleb und ihr Yogaliebe-Team aus Metzingen unterstützen Krankenhäuser in Reutlingen, Bad Urach, Nürtingen und Stuttgart sowie das Pflegeheim und Seniorenzentrum Erms in Metzingen mit energiereichen Sachspenden im…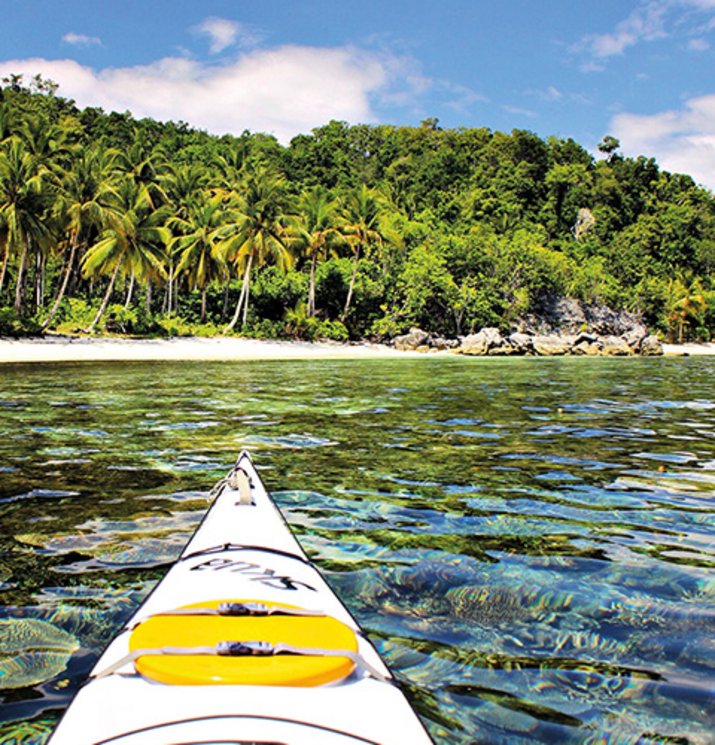 Die goldene Regel für eine bessere Gesellschaft
Das von RAMPF-Mitarbeiter Tertius Kammeyer mitgegründete Sozialprojekt Kayak4Conservation inspiriert Menschen weltweit.