A Summer in the Country of Engineering
10/19/22
Dispensing Systems & Robots
Career
Connor Fitzgerald from Canada spends three months at RAMPF Production Systems – we talk to 19-the year-old student about his time in Germany and what he learned at the engineering company based in Zimmern ob Rottweil.
An internship in the "Country of Engineering" – that is how the young Canadian Connor Fitzgerald describes his three-month stay at RAMPF Production Systems in Zimmern ob Rottweil, Germany.
As a student of mechanical engineering with experience in CNC processing, it is no surprise that Connor is interested in dispensing robots. He also has a strong connection with RAMPF, as his father, Larry Fitzgerald, is CEO of RAMPF Composite Solutions. It therefore made perfect sense for Connor to do an internship at RAMPF Production Systems, one of the world's leading suppliers of innovative production systems with integrated dispensing technology – and that's exactly what he did.
We spoke to him about his time in Germany.
Connor, was it your first time in Europe? How did you like Rottweil?
"I've been to Europe before, but not Germany. I really liked Rottweil, it's a beautiful city. I loved walking downtown and seeing the colorful buildings. My apartment had everything I needed, but it was still surreal living in a foreign country by myself."
Tell us about your time at RAMPF Production Systems.
"I had a great time, my colleagues were very friendly and took the time to explain the machines and processes in detail. I especially liked programming robots at the application-engineering department, and it was also very interesting to see how a new machine is designed digitally long before it actually starts dispensing."
By the way, Connor came to work every day by bus from Rottweil – and that was by no means an easy feat. On the one hand, the bus timetable was quite patchy due to the school holidays. To further complicate things, his mobile did not display the 24-hour clock properly at the beginning.
What did you do in your free time and on weekends?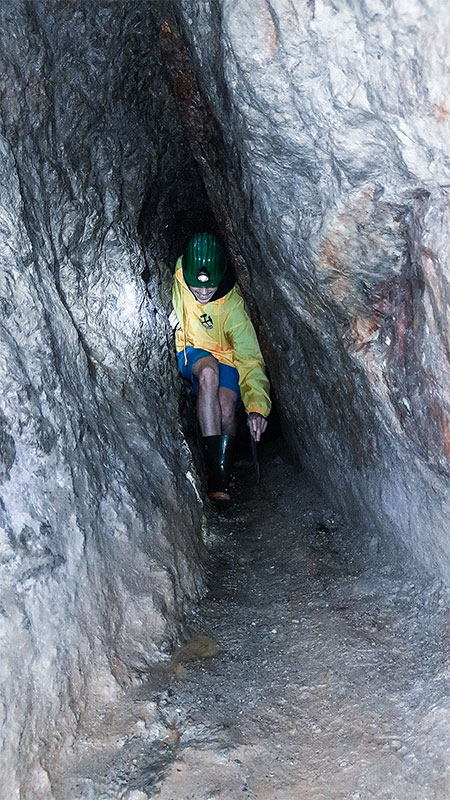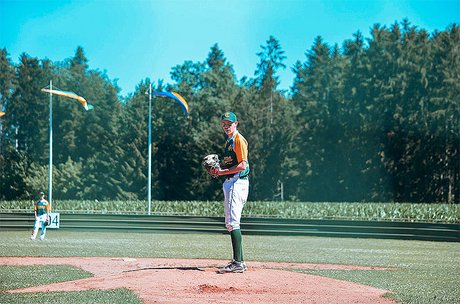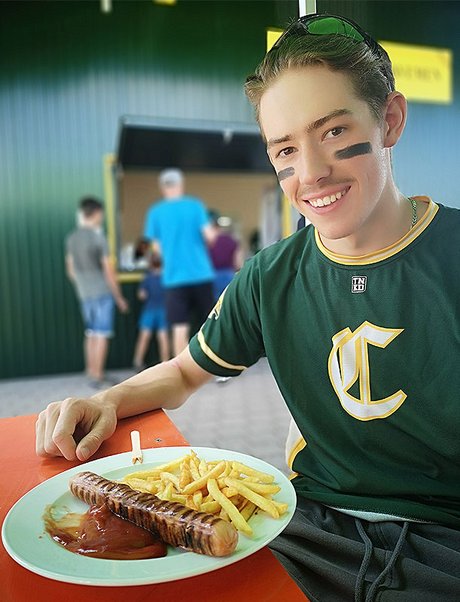 His conclusion after a summer in Germany:
I'm taking home so many great impressions and memories both from Germany and RAMPF! I learnt a lot, which will be beneficial for both my studies and work-life later on. In Canada, we're a bit jealous of the German engineering prowess and the technical masterworks that are produced here. I definitely want to come back and learn more!
Dear Connor, we wish you all the best for your studies and hope to see you again in Germany soon!
Interesting articles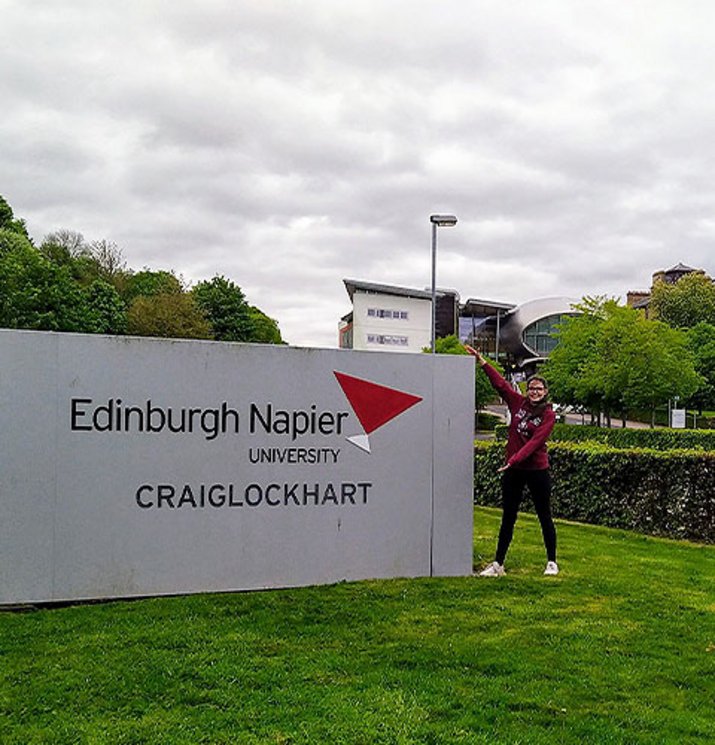 RAMPF goes international – Studying in Scotland!
Getting to know a new culture, exploring picturesque landscapes, taking informative lectures – Franziska Weiß spends the fourth semester of her dual bachelor's degree in business administration at Edinburgh Napier University. …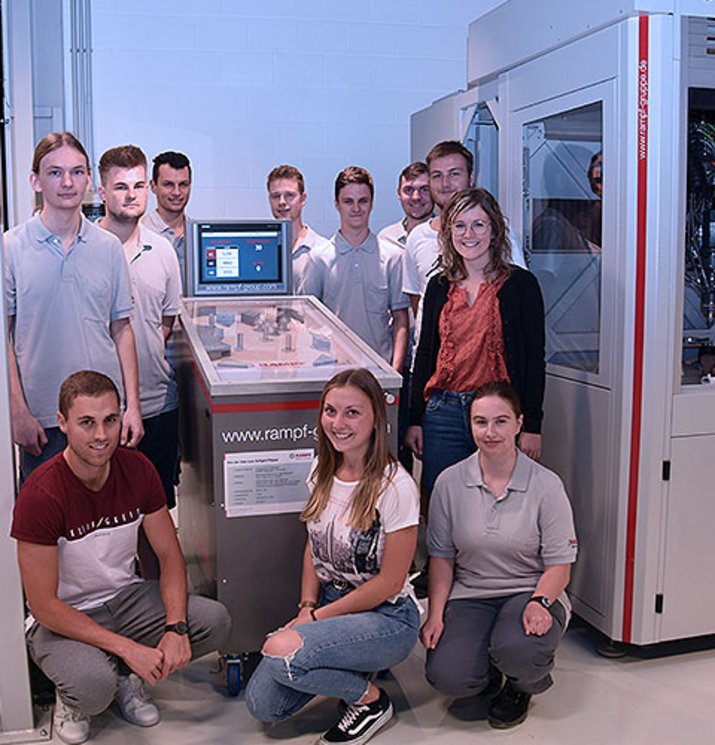 Herzlich willkommen in der Zukunftsschmiede
Eine Ausbildung bei RAMPF Production Systems hat Zukunft (Teil 2)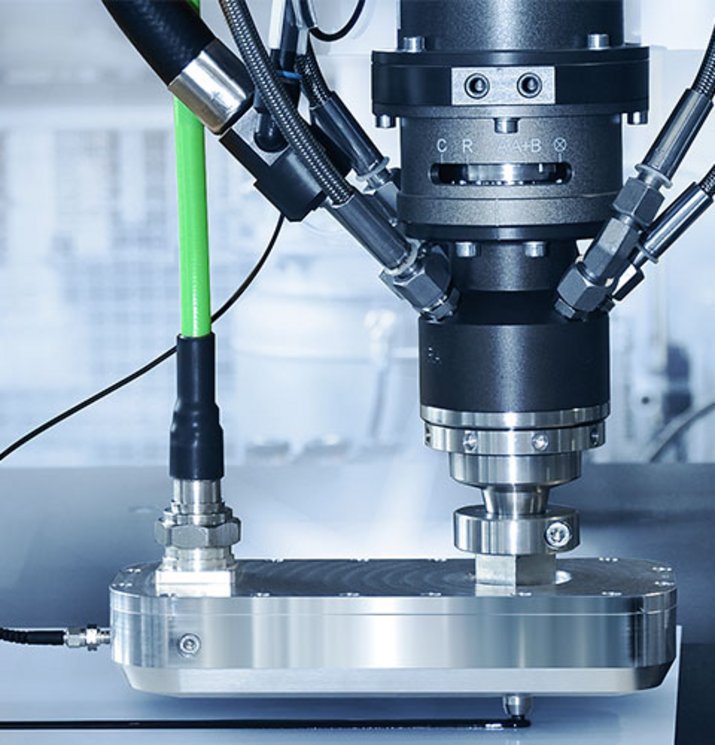 Engagierte Nachwuchskräfte für Mechatronik, Produktdesign und Office
Eine Ausbildung bei RAMPF Production Systems hat Zukunft (Teil 1)