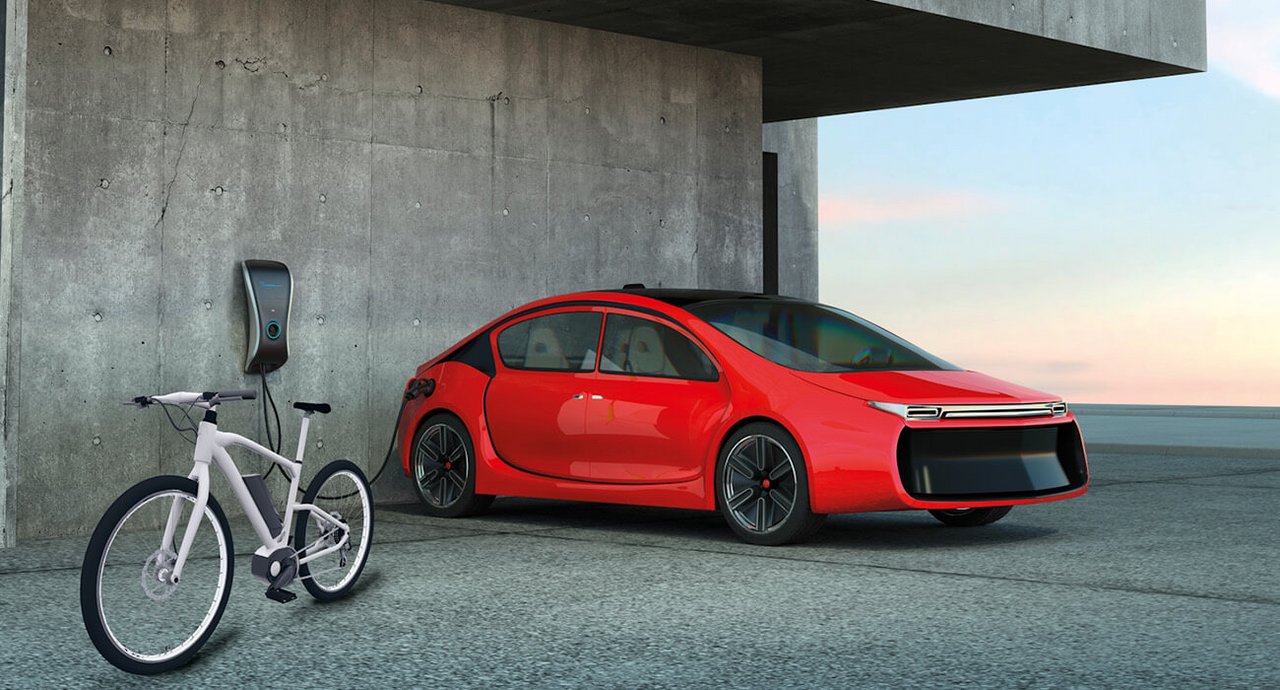 Sealing, Casting & Bonding Battery Packs With Material & Machine from RAMPF
Grafenberg, Germany,
06/14/22.
Electro casting resins and foam gaskets ensure battery packs offer optimum performance, reliability, and durability, while fully automated production systems guarantee for ultrafast, high-precision production processes. Come and visit RAMPF at Battery Show Europe 2022 in Stuttgart, Germany, from June 28 to 30 – Booth 8-A32 / Hall 8!
Sealing battery packs with foam gaskets from RAMPF Polymer Solutions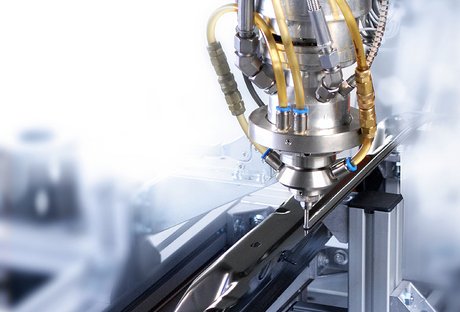 Liquid to highly thixotropic and compact gaskets based on polyurethane and silicone offer maximum and long-term protection against moisture, dust, and chemicals.
Polyurethane foams developed specifically for battery packs:
RAKU® PUR 32-3296 and RAKU® PUR 32-3250-60 (flexible foams) combine very good chemical resistance, excellent mechanical strength, and high (long-term) temperature resistance. They also impress with low water absorption and fast curing.
RAKU® PUR 34-4036 (rigid foam) combines good flame retardancy, very low viscosity, and low foam weight. The gasket also exhibits very good chemical resistance and excellent adhesion properties.
Silicone systems developed specifically for battery packs:
RAKU® SIL 37-1210 silicone foam is characterized by a broad temperature range, high flame retardancy, excellent mechanical strength, and excellent impermeability to aqueous media.
RAKU® SIL 37-1001 compact gasket with high long-term thermal endurance, excellent resistance to chemicals, and rapid oven curing.
Thermal management of battery packs with electro casting resins and gap fillers from RAMPF Polymer Solutions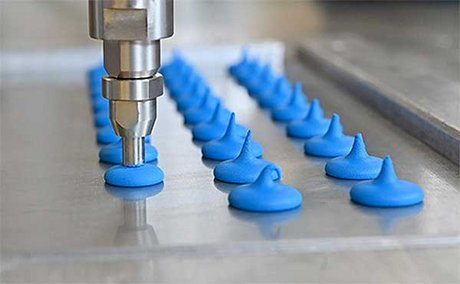 Polyurethane, epoxy, and silicone systems offer reliable and efficient protection against chemical substances and environmental influences such as heat, cold, and moisture. They also ensure optimum thermal management and excellent thermal endurance (heat resistance).
Thermal management: RAKU® gap fillers and casting systems based on silicone impress with outstanding thermal conductivity as high as > 1.7 W/m·K, low Shore hardness, good long-term thermal endurance, easy processing, and rapid curing.
Thermal endurance: Polyurethane and epoxy resins (RAKU® POX) combine excellent heat resistance of up to 180°C and thermal conductivity as high as 1.5 W/m·K with very good resistance to chemicals and outstanding shock resistance.
Automated production systems from RAMPF Production Systems for ultrafast, high-precision processes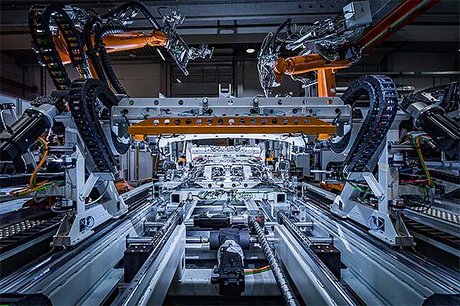 Customized, highly automated turnkey production systems with integrated dispensing technology for sealing, casting, and bonding make manufacturing battery packs an ultrafast, high-precision process.
RAMPF Production Systems has designed and produced highly complex systems integrating dynamic or static mixing technology for leading OEMs and suppliers for the following applications:
Sealing battery housings – applying sealing beads to lids or housings.
Bonding battery housings – structural bonds with joining tools and the necessary surface activation for controlled adhesion.
Casting / applying gap fillers – reliable casting of highly filled and abrasive materials under atmosphere.
Examples of automation solutions included in the systems:
Handling and robotics
Component transportation and control technology
Recording all process parameters with MES connection
Constructing tools and equipment
Material pre-treatment and heat treatment
Image processing and sensors
Contactless measuring technology
Highly compact automation – RAMPF MC multipurpose cell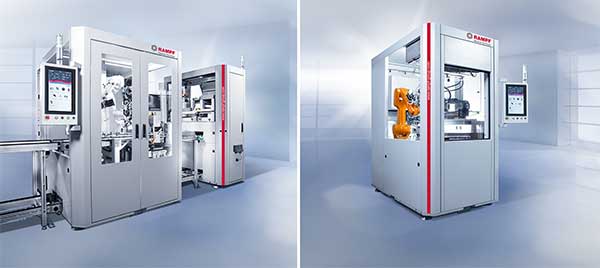 Combining a minimal footprint with series production based on a modular system, the universal MC multipurpose cell from RAMPF Production Systems can be designed in line with customer needs.
Its modular concept and a variety of cell sizes mean the MC can be configured with dispensing technology, small robots, linear axes, conveyor belts, and rotary or sliding tables.
Integrating customized applications for joining, assembling, and testing turns the multipurpose cell into a space-saving automation concept that is available as a stand-alone solution or as part of a production line.
VISIT RAMPF PRODUCTION SYSTEMS AND RAMPF POLYMER SOLUTIONS AT BATTERY SHOW 2022 IN STUTTGART – BOOTH 8-A32 / HALL 8!