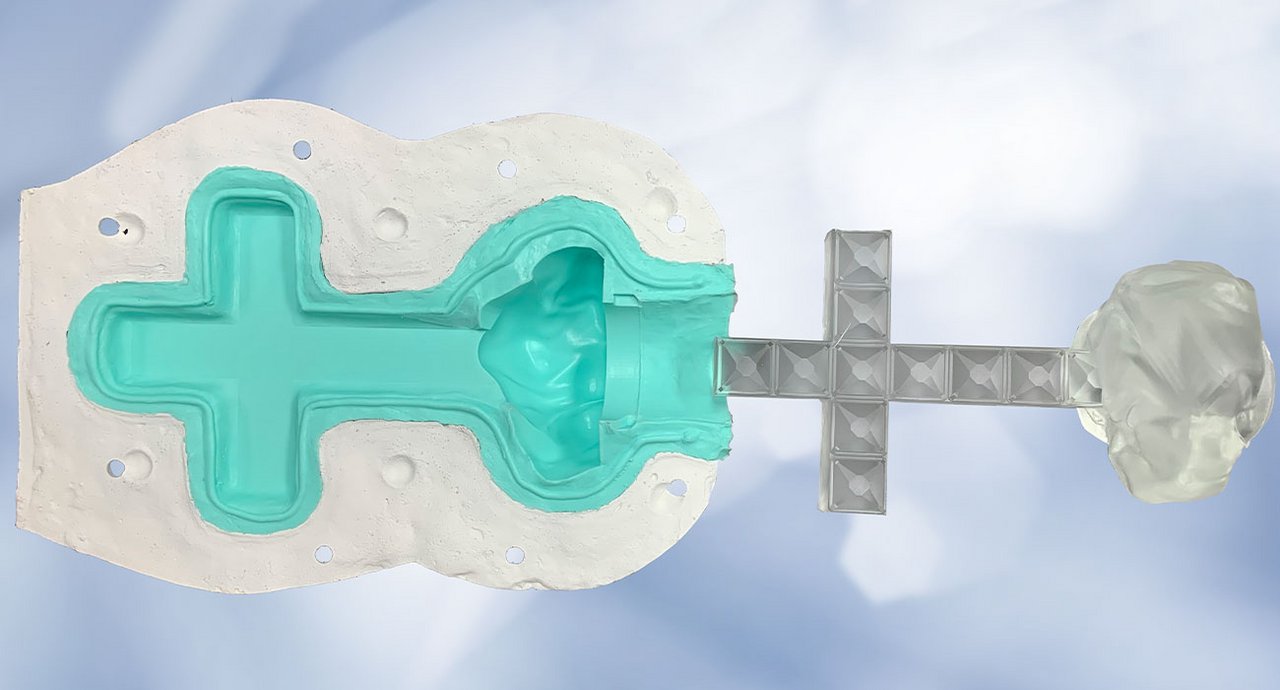 Brand New RAMPF Silicones – High Strength, Low Viscosity, Minimum Shrinkage
Wixom, MI, USA,
03/28/22.
RAMPF is launching its brand new silicone product line at AMUG Conference 2022 in Chicago, IL, from April 3 to 7. The advantages of the silicone systems – high strength, low viscosity, minimum shrinkage – will be presented live at a Silicone Molding & Urethane Casting Workshop.
RAMPF silicones are perfect for mold making, rapid prototyping, theming and amusement parks, and hobby/art projects. The resin systems are easy to mix (10:1) and processed via hand batch at room temperature. Shore hardness ranges from 25 to 60A.
Silicone Molding & Urethane Casting Workshop
On day 1 of the workshop, Wednesday, April 6, from 1:30 to 2:30pm, RAMPF experts will demonstrate how to pour silicone to make a mold. On day 2, Thursday, April 7, from 10:30am to 12:00pm, the master will be removed from the mold and a fast castable urethane added.
A general discussion will take place and the advantages of silicone mold making for additive manufacturing will be explained. The RAMPF workshop is both hands on and educational; all supplies are provided. There will also be a Q&A session afterwards.
Bill Molitor, Sales Manager at RAMPF Group, Inc.:
We're excited to present our new silicone portfolio to visitors of AMUG. With these innovative materials and our dedicated team of experts, we proactively support customers in realizing their design ideas.
Customized polyurethanes for tooling and modeling
RAMPF will also be presenting its encompassing range of mercury-free, RoHS-compliant polyurethanes. These high-performance systems feature outstanding consistency and quality as well as a wide range of handling, curing, and performance properties.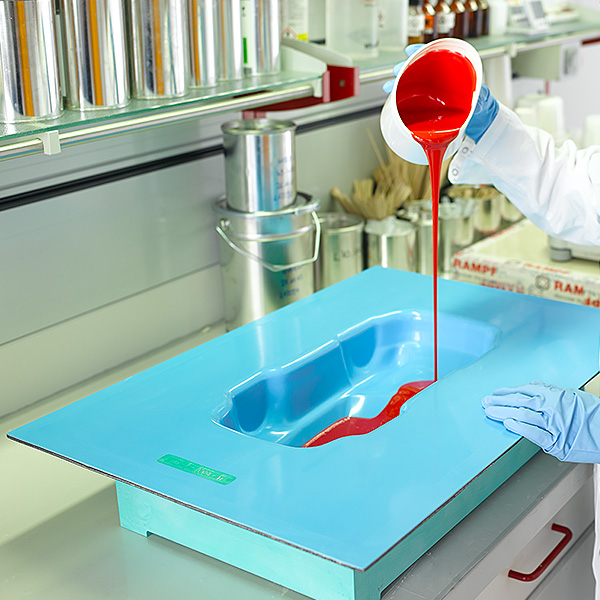 RAMPF polyurethanes are used for casting models, prototypes, and low-volume production parts in
Medical and electronic devices and housings
Automotive interior parts, underhood components, and fascia
Amusement rides and theming elements
Abrasion-resistant parts and linings
Medical and veterinary demonstration models
High-clarity lenses and pillow optics
Taxidermy reproductions
Equipment seals, gaskets, and O-rings
Material handling nests and fixtures
Sporting equipment
Military training and safety equipment