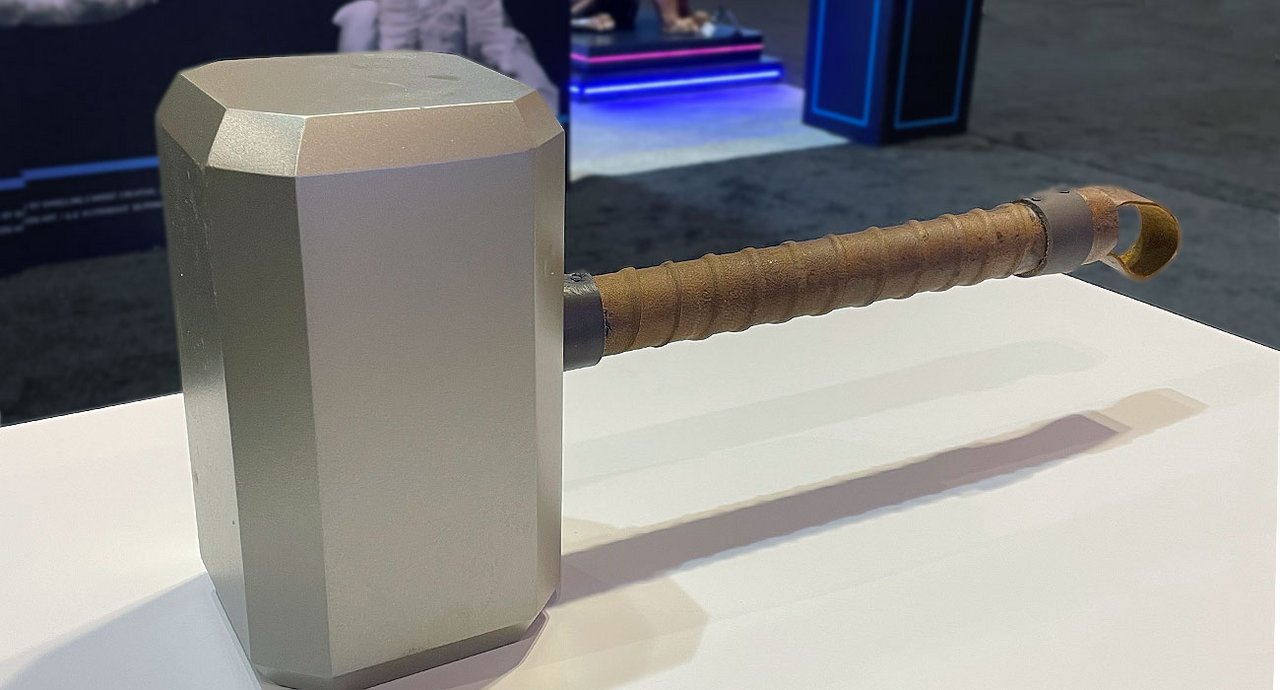 Thunderous Exhibit – RAMPF Presents Thor's Hammer
Wixom, MI, USA,
11/13/23.
Spectacular exhibits made from high-performance polyurethane, silicone, and epoxy systems – RAMPF Group, Inc. is presenting its broad range of products and services for theme park and specialty tooling at IAAPA 2023, the global conference and trade show for the attractions industry, from November 14 to 17 in Orlando, FL.
RAMPF Group, Inc. is a market-leading manufacturer of customized liquid polyurethanes and silicones as well as polyurethane and epoxy tooling boards. The high-performance materials are tailored to meet the specific requirements of customers throughout the entire production chain – from prototyping, model, mold, and tool construction to production. At this year's IAAPA trade show, RAMPF is showcasing the following exhibits, amongst others:
The mold was made using RAMPF's low viscosity, low durometer, and high-strength tin silicone RAKU® RS-9225 25A. The hammer was made using RAMPF's lightweight, low density, easy to sand and pigment polyurethane casting resin RAKU® TOOL IE-3460, which also features excellent physical properties after RT cure.
The exhibit was manufactured by Mecca Productions based in Orlando, FL.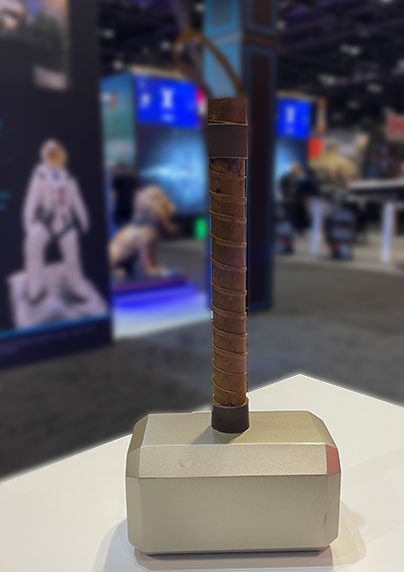 Made using RAKU® TOOL EP-2344/EH-2944. Compared to similar products on the market, RAMPF's sculpting epoxy boasts a significantly lower density. The resulting lower weight reduces costs and makes handling easier, especially when producing large sculptures and complete theming structures. Mixing and processing of the E-84 Class A, flame-retardant RAKU® TOOL EP-2344/EH-2944 is straight-forward, as there is no running or sagging. While other materials are runnier and stickier, the RAMPF epoxy system is comparable to play dough and therefore very easy to apply. It is also easy to sand and paint. Textures can be easily applied with stamps and molded surfaces.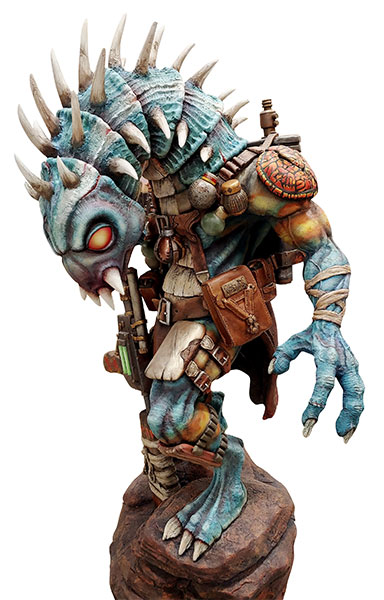 Made using RAMPF's
Lightweight and easy-to-shape polyurethane board RAKU® TOOL SB-0064, which also features very good resistance to both heat and organic solvents.
Easy-to-process, low-viscosity, sandable, and paintable polyurethane resin RAKU® TOOL IE-3079; both E84 Class A and UL 94 V0 versions are available.